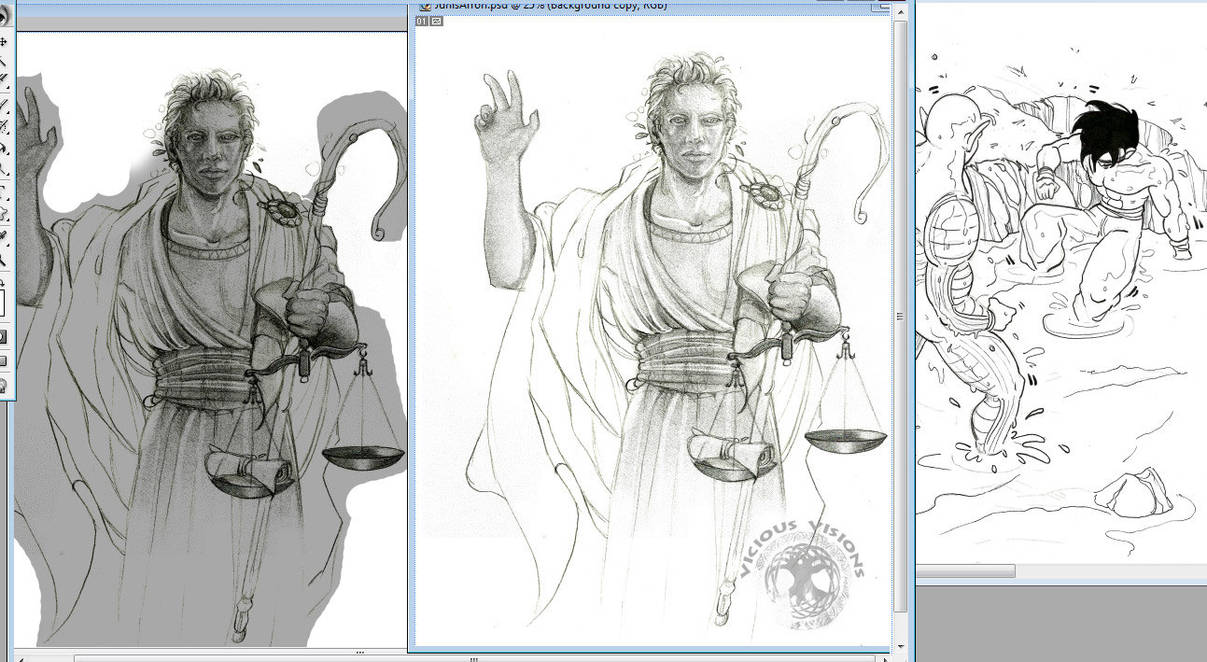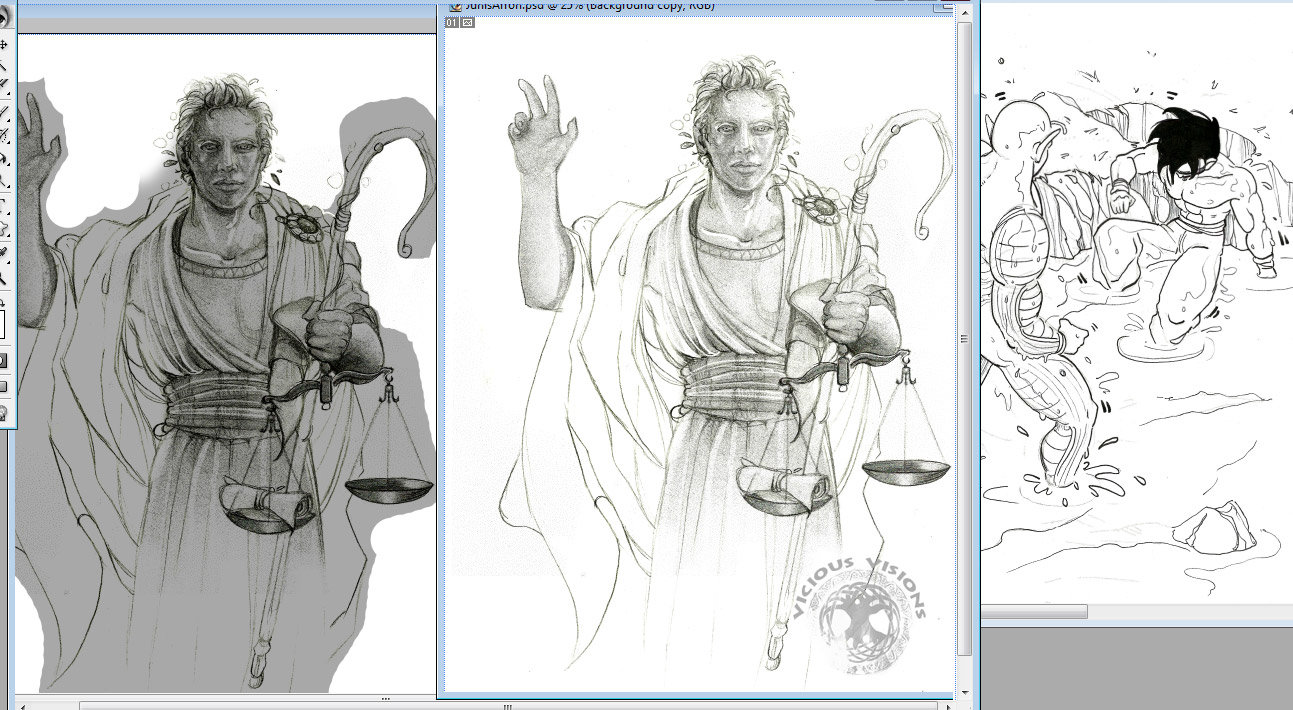 Watch
W.I.P. for 2/9/13
Some normalcy. I haven't drawn much in weeks as I was fighting a bad chest cold --a reoccurring one at that-- throughout most all of January : / That, and some family situations that needed to level out enough for me to concentrate and focus once I was well enough. Here I am open on Adobe w/ two items I am currently at work on. One will be a series of religious cards/icons. I haven't done a set like this now since a commission I did for the Holy Angels Parish Church back in 1996 & 1997. On the middle-right is the original scanned graphite sketch I completed yesterday, and on the left is the second application, if you will. It's a gray mask I will be using to start 'fleshing' out more depth, light, & detail. It's alllllllll about the layers.
Also on the plate ...some more Passion at last; some Dragonball Z. What a concoction, huh? God and anime. Only in my world I suspect
*LOL!*


YAAAAAAAAAAAAAAAAY!!!! new pages, i was missing the piccoloXgohan hotness!!! i can't wait to see what piccolo is gonna do to him (evil grin)
Reply

*lol* Yup, more is coming.
Reply

i saw the new ones, they're awesome as usual!! and i'm sorry to hear you and your friend are going through such a hard time right now, cuz i understand what it feels like to lose someone you care about...i lost my grandmother 2 years ago and even to this day it hurts. i'm also trying to take care of my other grandmother who is currently in the hospital and isn't doing well (praying i don't lose her too). but if you can, try to remember all the good and happy memories and help sandy to find comfort in them as well!! just don't worry about the comic and you take care of yourself and your friend first, i'll pray for you and sandy!!

(this may sound kinda blunt and i apologize in advance if my language makes you uncomfortable but...next time someone bugs you about that comic or shows you any kind of dissrespect when you're tending to personal matters, just because they can't be fucking patient and wait like everyone else. you can tell me about it and i will kindly tell them to "fuck off"...then report them for harrassment!!!) *remember, family ALWAYS comes before fans!!*
Reply