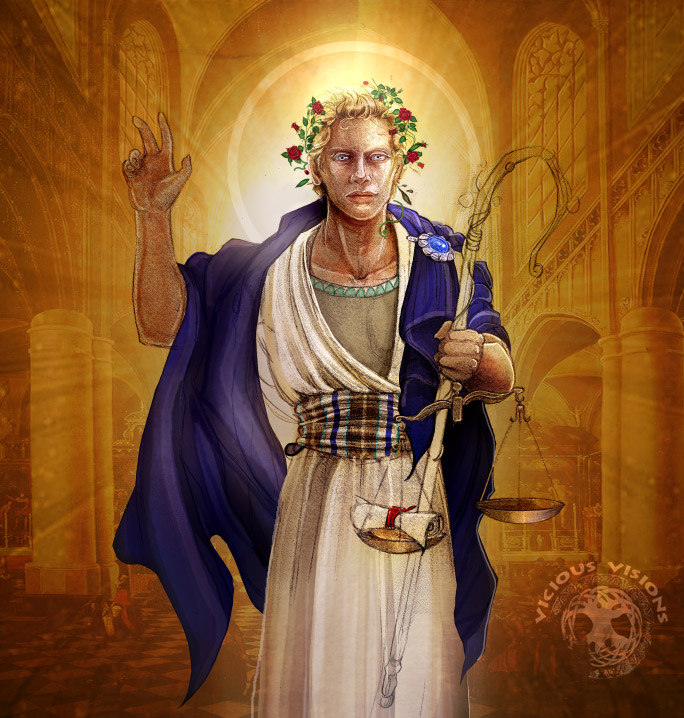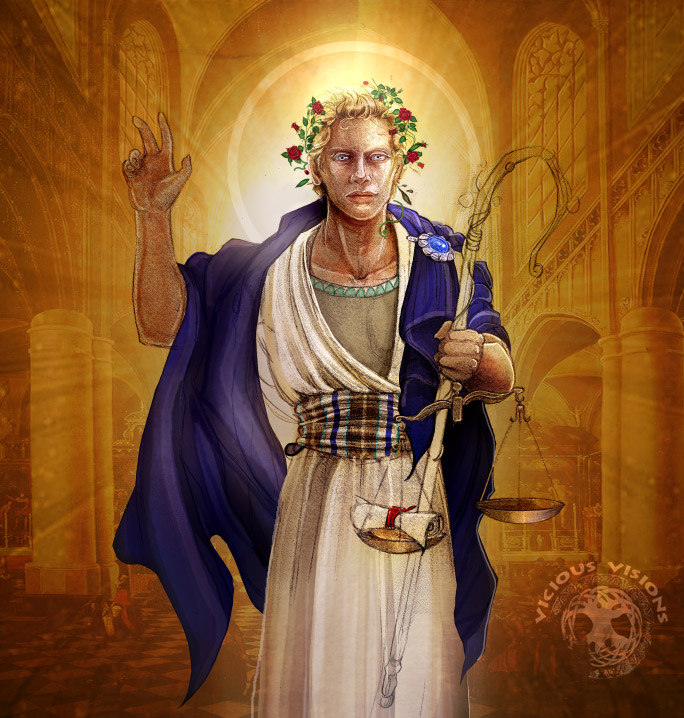 Watch
Not Catholic myself, I'm still yet in awe regarding news of the Pope. I honestly had a premonition not even a month ago about him. Not bad, but about the difficulty of the shoes who he was trying so hard to fill and not being able to ever fulfill it. Someone good is coming though. He'll make a difference. We can only pray.

—Okay. W.I.P. as of 1:27pm with a screen capture of myself on Adobe. As of today I will have put at least 30 hours into this now. (Not all at once, of course!) If you've been following along, this began as a graphite sketch Friday night and here we are on Monday. The majority of the color is done at this point. It's just the working in of all the small details now, as well as adding both shadow and light sources. The background is also mostly in place now. On a small note, that background I swear took umpteen dozen layers! (Oo ; )

This is one of a series of religious cards/icons. I haven't done a set like this now since a commission I did for the Holy Angels Parish Church back in 1996 & 1997.