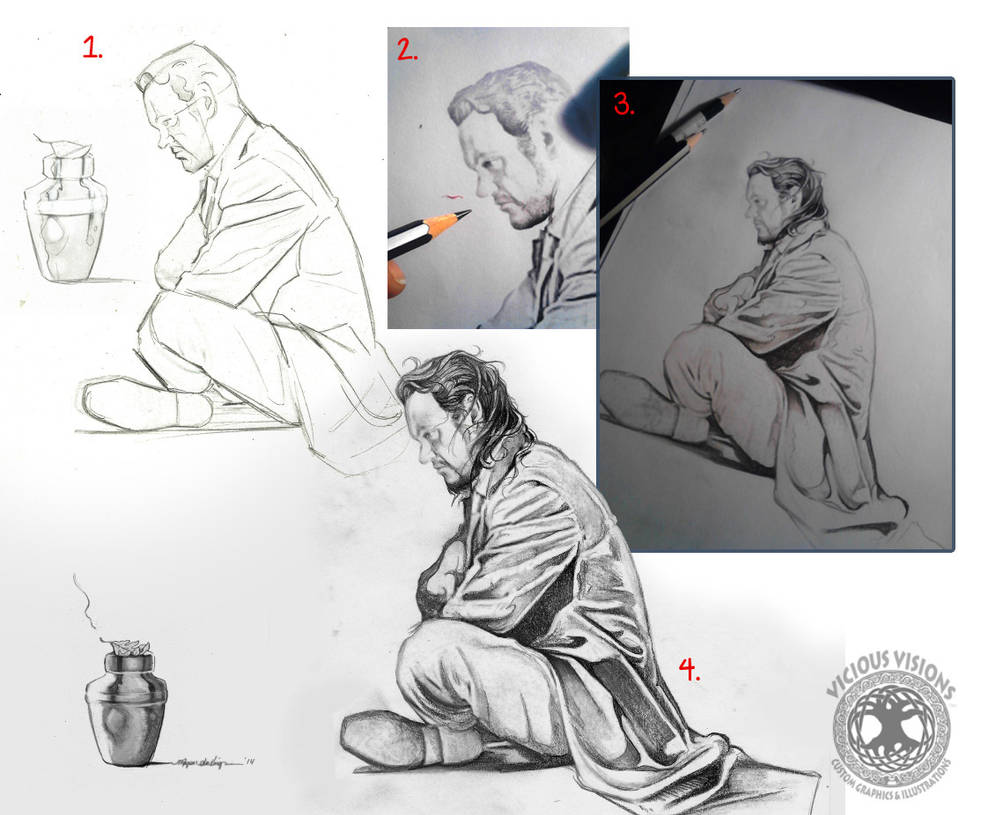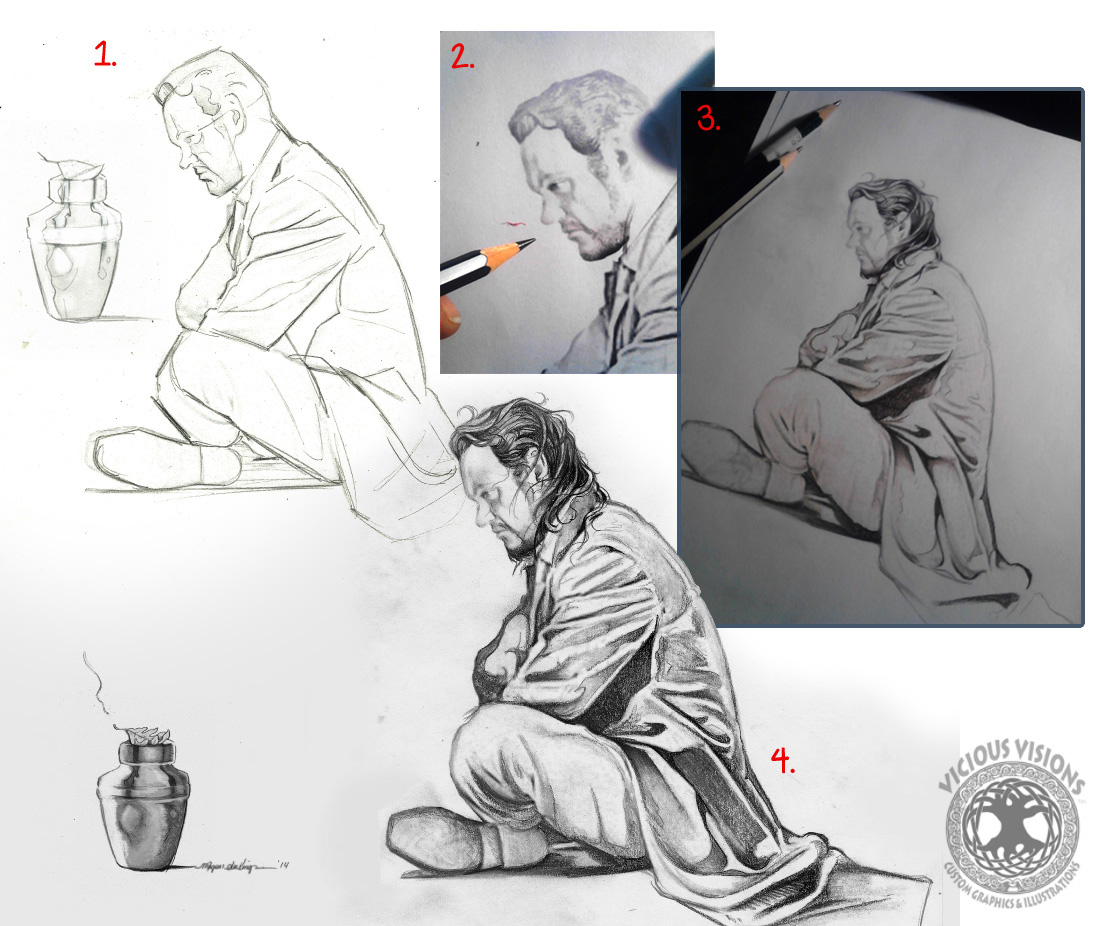 Watch
"A Leaf Fell From Dianna's Tree"
A step-by-step look at the creation of
'A Leaf Fell From Dianna's Tree'
using graphite pencils and a colorless blender. On the subject of my art, I have a PT appointment Monday @ the hospital and a meeting w/ the orthopedist. Prayers please. I've been trying to avoid surgery for 4 years now and it's beginning to look more and more like my only solution now. I'm not going to lie, the thoughts of whether this just might be amongst some of my last artworks has in fact crossed my mind. Trying hard not to be all negative about it, but I feel that I need to be very honest about the matter with all of you. It's a really tall hurtle that I'm praying I will be able to clear.
Okay. For the most part the overall sketch is done. I got some more rendering and clean up (I can see my lead smudges) yet to do. If you've been keeping tabs on the process of the piece over at my Facebook, this came from a idea/vision I had initially back in November, but wasn't able to execute at the time.
Graphite pencils and a colorless blender., cir. 2013-14
-------
NOTE:
'Dianna's Tree' refers to a personal painting that I had done for our Uncle Paul, William Moody, shortly following the passing of his wife, Dianna in 2009. The 'tree' has gone on to appear in other paintings I have done for him. Since it is so symbolic of the source and root of love --all the seeds she planted-- it was easy for me to find William there also who, as you know, died in March 2013. The 'leaf' is a memory, a moment, as we approach what will be the 1st anniversary of his loss. You can see the original Dianna's Tree below:

This piece is lovely, and the symbolism more than touching.
Beautiful work.


If you have to go through with surgery, best of luck. And remember that occupational and physical therapists are here to help you do the things you love - especially OTs. I sincerely hope that all goes well for you.
Reply

Looks great. Please be safe, Shinjuchan.
Reply