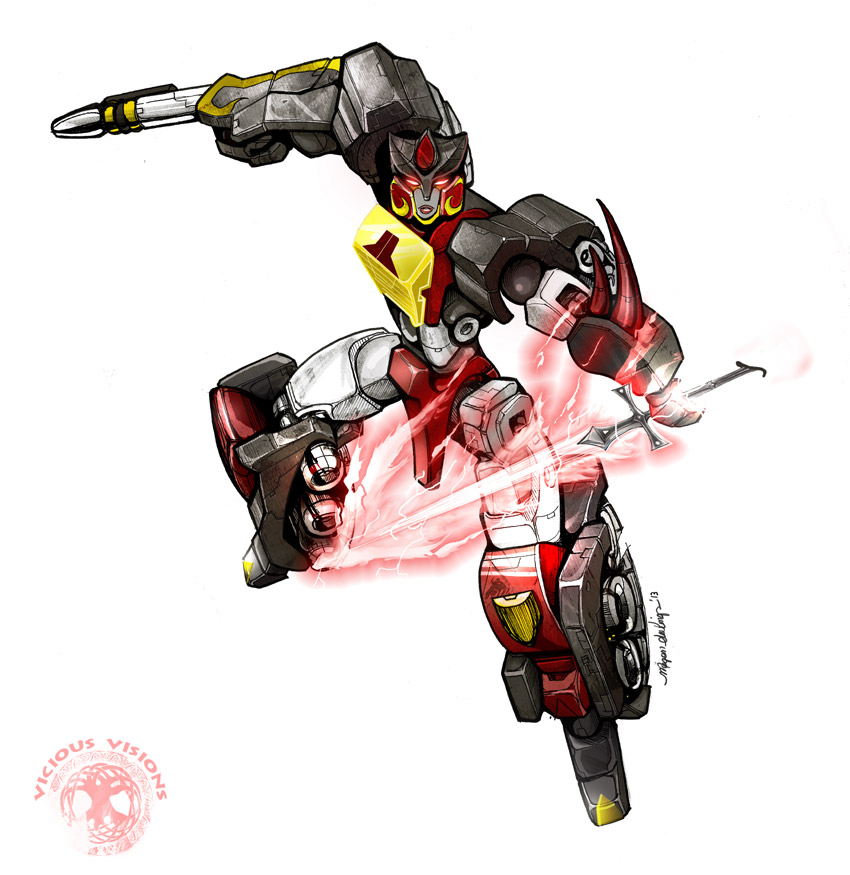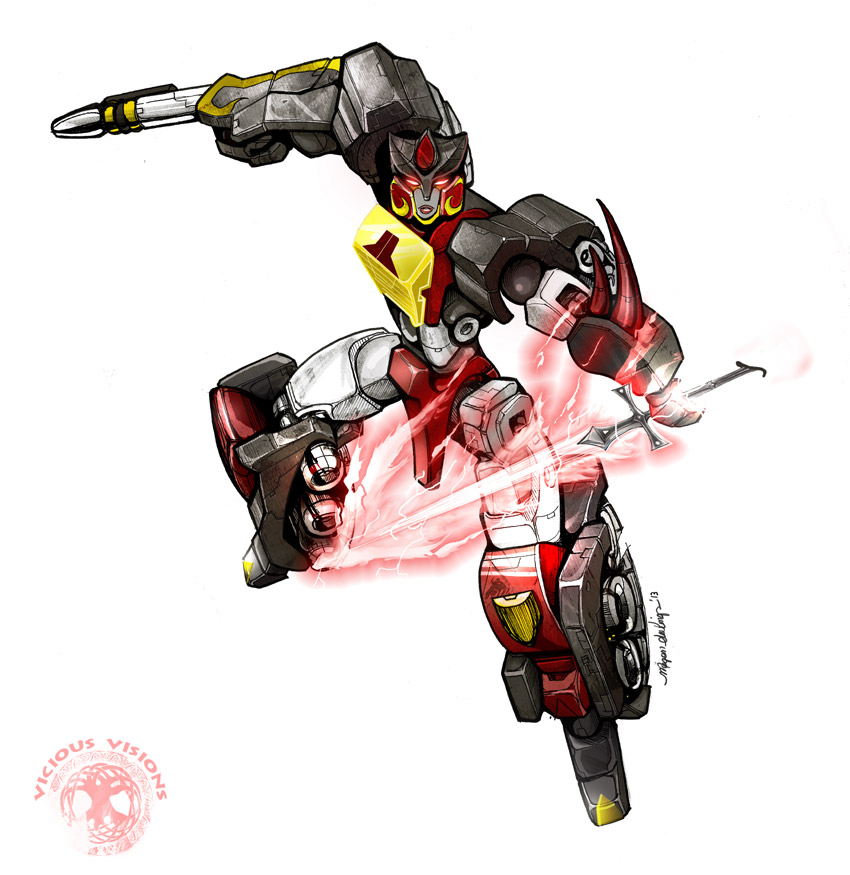 Watch
TF 'Terrablast' - commission
Commission for:

At long last Terrablast is finished and (by the looks of things) ready to dice up some Autobot body shells in order to celebrate the occasion. Completed colors for MegsnTerra of her Transformers OC femcon, 'Terrablast'. Hopefully I didn't take too many 'imaginative liberties' w/ her. Next up ... Galvatron (GP). With new 'inks' even.
It's nearing summer convention expo time and I still have slots available in my 2013 schedule for event projects and other commissions!
$25.00 SUMMER SPECIAL
On all inked, full color renderings of your own personal Transformers and/or Anime needs. Canon or original characters (OCs) welcome. Send PM for request and important details.
( Limited time offer expires 8/21/13 )