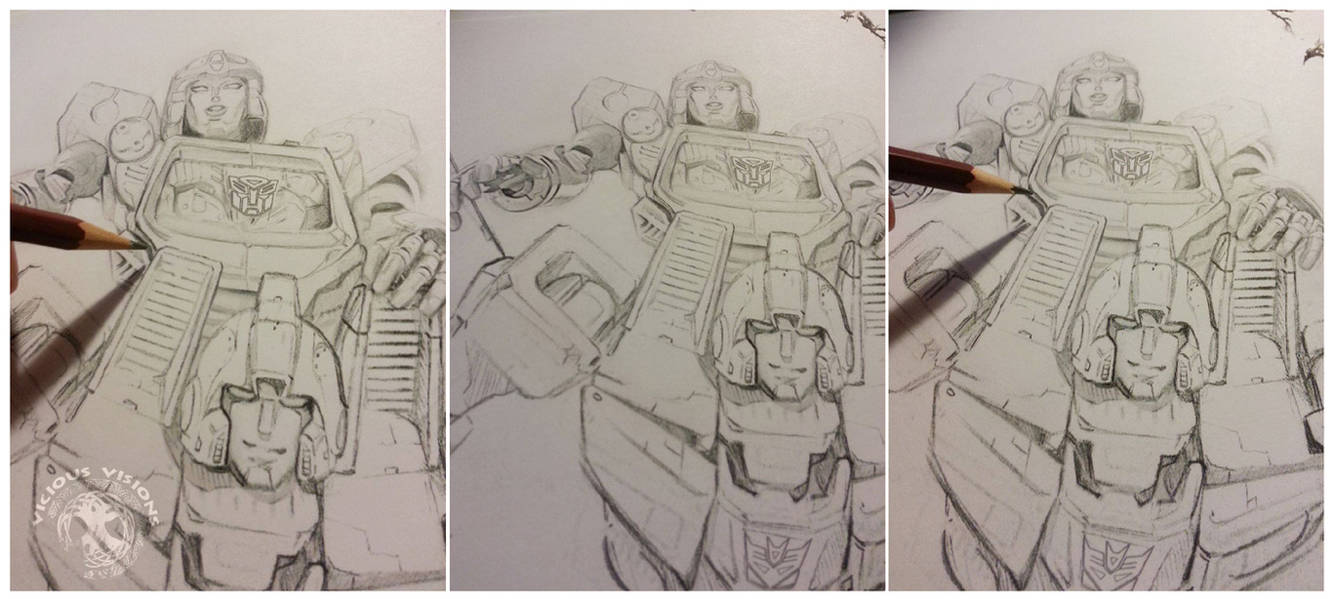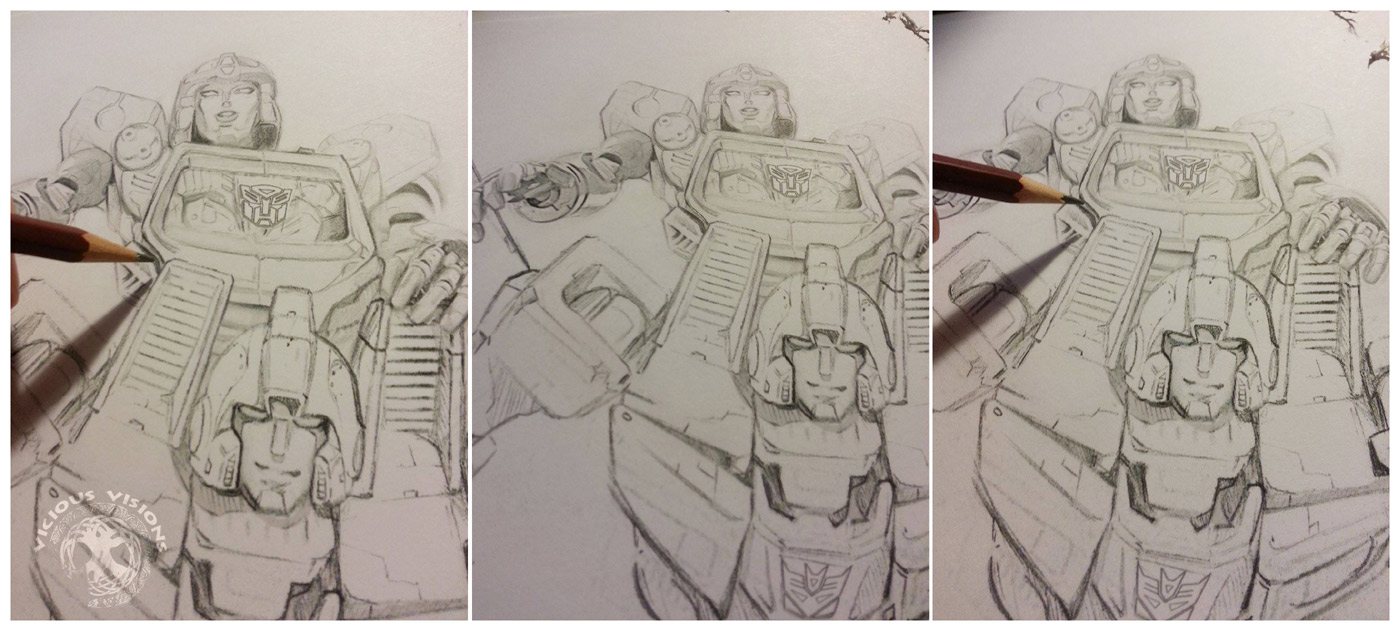 "Steelheart is a spirited lady of joy and light and Coronach is greedy that her heart leap again… very greedy. He greatly wishes she'd perk up."
~ G1 Metatisic Saga., chapter 18
Because of the unseasonably warm weather here my tulips think it's Spring and are trying to come up. Okay. Work in progress on what will be my offering for Valentine's Day. Decepticon herak,
Coronach
taking his femme,
Steelheart
(from the G1 Metatisic saga) for a soar amidst the flights of vector hawks quickly climbing. Heraks are described as first generation proto-type seekers, being the first of their kind to feature alt-modes of flight 14 million years ago prior to the first great wars.
Nope, your vision is not impaired. Steelheart is indeed an Autobot and Coronach is very much a Decepticon. Theirs is a quickly evident (aside from deeply moving) unique relationship throughout the Metatisic story. One that's been very popular w/ its readers from the start.
Cretacolor graphite pencils., 2016