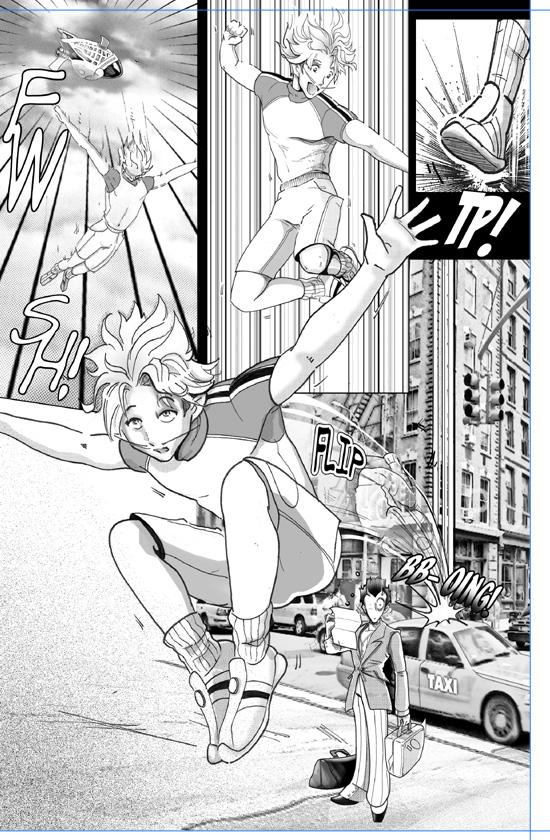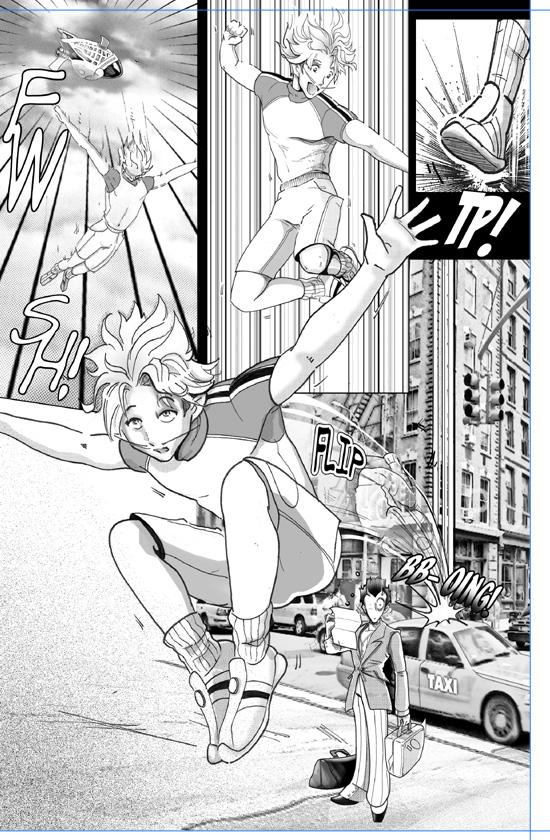 Watch
If this particular page was in order it would 'technically' be the 30th page considering it is brand, spanking new and the first time up on DeviantART, but for the sake of proper reading order it is actually 'Sports Candy 10'. This is the 'lost' scene between Sportacus's panic over how he might find Stephanie in such a big city and Robbie's arrival in NYC. This page existed as a unfinshed testing sample for quite some time in my scraps before I finally decided to delete that and tackle a revised and complete version over the weekend. At last the whole scene together should make clear any questions that have been rolling around in the back of your mind since this story began

NEXT:
PREVIOUS:
LazyTown 'Sports Candy' doujinshi (Latibær 'Íþróttanammi' )
Sample pages from the LazyTown 'Sports Candy' doujin manga
----------
The thin blue lines you are seeing are called 'bleed lines' (or bleed points) they are invisible in canvas PDF format when the pages are sent to the publisher. Bleeds tell the printer (and the artist, too) where the art will be trimmed during publication so you NEVER want to put any important art or text outside of those lines cause they will be clipped during the printing process.
LAZYTOWN © By Magnús Scheving
SPORTS CANDY
TEXT & ART © Vicious Visions Inc., Shinju-chan., TEXT TRANSLATIONS: Ásta K. Ólafsdóttir, Yasunari Mori

You are soooo amazing! Thank you sooooooooo much for making this. <3
Reply

Yeah pretty much flailing over how pretty this is. (Also I never knew Sportaflop could reach escape velocity.)
Reply

I am SO glad I decided to redo this. Even I accept that the original panel test of this page, though unfinished as it was, was just--- Eeh! It was FUGLY! I would have hated myself allowing that to be a part of the completed work. This new page really shows the difference in quality between it and the older pages up here. The lines are so crisp and HD, tones, etc. What 5 years can do to technology.
Reply