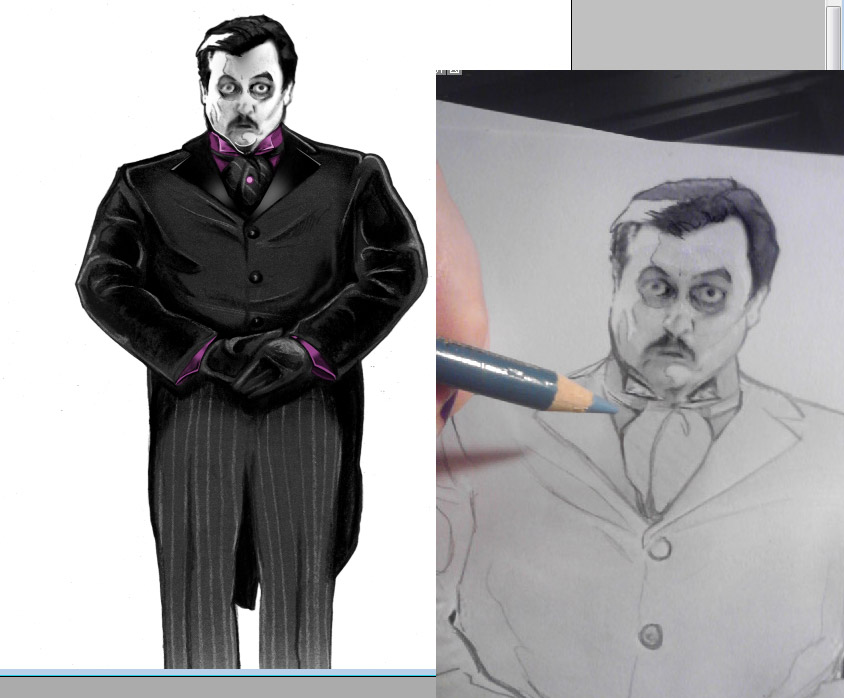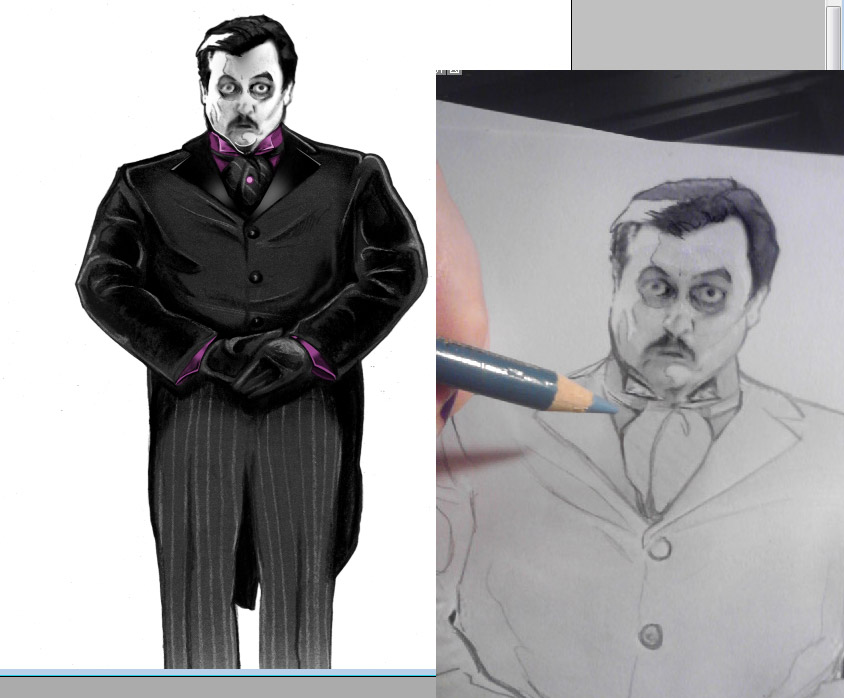 Watch
WIP 'Crushed Velvet' - Paul Bearer
Honestly speaking, my original intent had been to create a Halloween-themed work utilizing the Fox, something in the style of vintage Beistle paper decor. I still have that on the table to do, but apparently the powers that be had something else in mind. These are all works in progress, in different stages, that I started Tuesday for 'Crushed Velvet', a work that will be a part of the Undertaker Fanclub's 21st anniversary this year.
(Right)
Where I was yesterday this time.
(Left)
Right now this instant starting to look all spiffy and dapper in his black & purple threads ; D I decided I would go w/ Paul first as I knew he had the most black and was going to take me the brunt of my time. Once again, this is a look at several varying layers of Prismacolor and a colorless blender followed by a touch up on Photoshop.
Presented by VICIOUS VISIONS Inc., and founded on November 18th 1991, the official
Plots-n-Tombstones Mark Calaway Fanclub
(PNT) was the title of the first, original international fanclub created on behalf of popular WWE veteran wrestler,
'The Undertaker'
and those associated with him.
1991 ◆ Celebrating 21 years of serving the WWE's darkside community! ◆ 2012
cir. 9/2012
-------

Plots-n-Tombstones is also on Facebook! Since 1991, your original place where the Creatures of the Night ...unite!
[ PLOTS-N-TOMBSTONES ON FACEBOOK ]