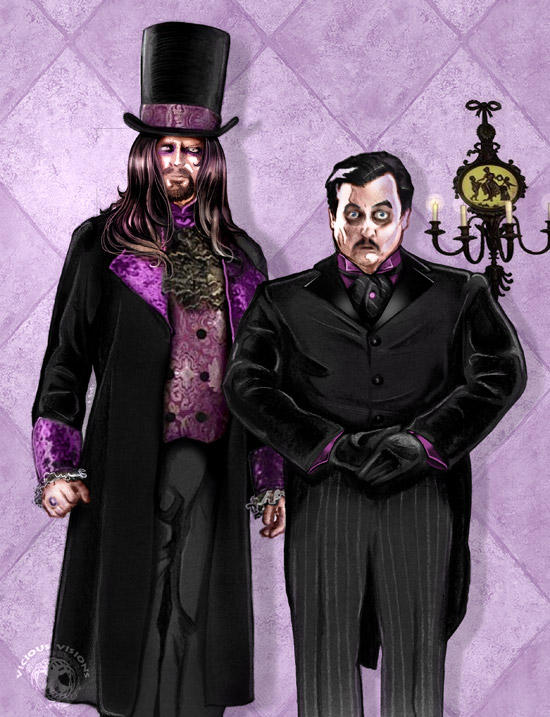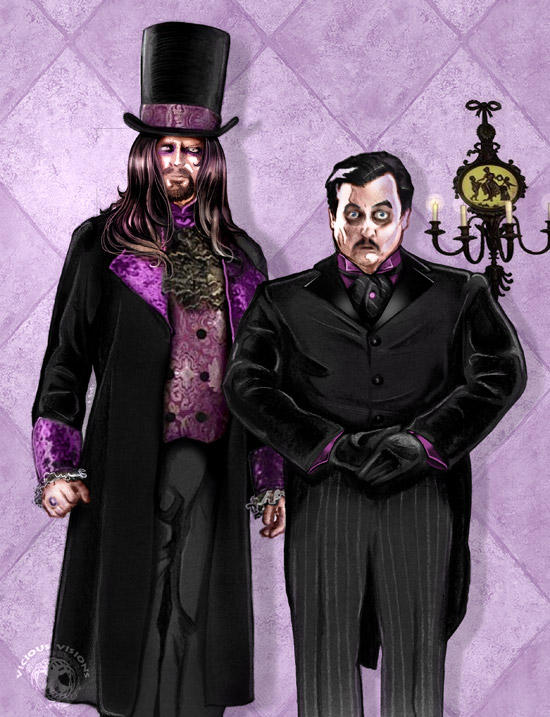 Watch
"Crushed Velvet"
Art from the Plots-n-Tombstones Mark Calaway Fanclub 1991-2012
It's been a full week since I first began this piece. If you've already been following its development here on my Deviant, here at last is a look at the final completed base that I will be using for a number of individual graphics (which I will be featuring a lot of here) and merchandise that will a part of the Undertaker Fanclub's 21st anniversary this year.
UNDERTAKER
and his,
PAUL BEARER
.
Presented by VICIOUS VISIONS Inc., and founded on November 18th 1991, the official
Plots-n-Tombstones Mark Calaway Fanclub
(PNT) was the title of the first, original international fanclub created on behalf of popular WWE veteran wrestler,
'The Undertaker'
and those associated with him.
1991 ◆ Celebrating 21 years of serving the WWE's darkside community! ◆ 2012
cir. 10/2/2012
-------

Plots-n-Tombstones is also on Facebook! Since 1991, your original place where the Creatures of the Night ...unite!
[ PLOTS-N-TOMBSTONES ON FACEBOOK ]

The Undertaker, the Bloodborne of WWE!
Reply

Reply

Very good work! I love the colour.
Reply

I love how you style these two. They're always dressed so sharply. Bravo on the piece!
Reply

I most say lady nice work but I do have a question. How did you get the Undertakers vest to look silky?
Reply

Thank you first. I wish they still had a mixed medium choice ...or they do and I just can't find it anymore because not all of this is digital, which would answer your question. All of the base shadows and lines were all done first with several varying shades of Prismacolor oil pencils using a colorless blender before I scanned it in to do all the final work on Adobe. All that 'silk' is actually an illusion created using some light brushes at different opacities while I was zoomed in at about 800%. I used the same technique on the velvet and lace.
Reply

Thanks. I've been trying to do something like that on some of my drawings but they always look more velvety then silky.
Reply

Oooooooo very nice and spooky looking...especially Paul!
Reply