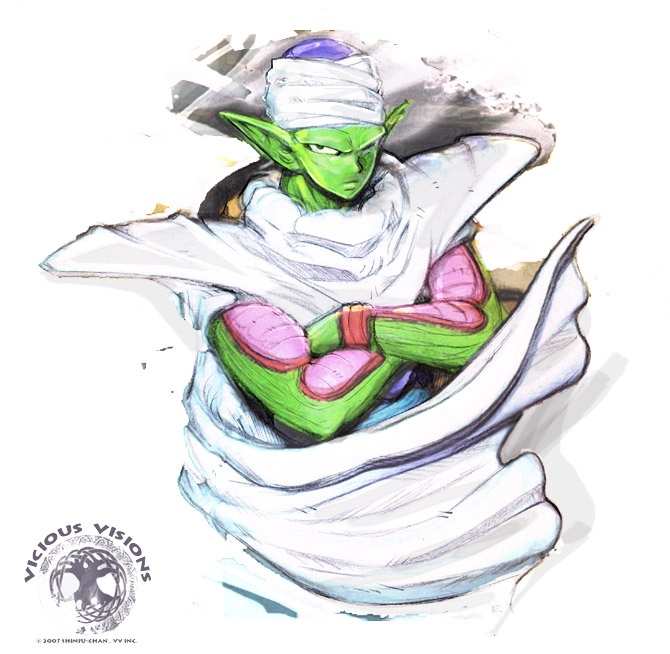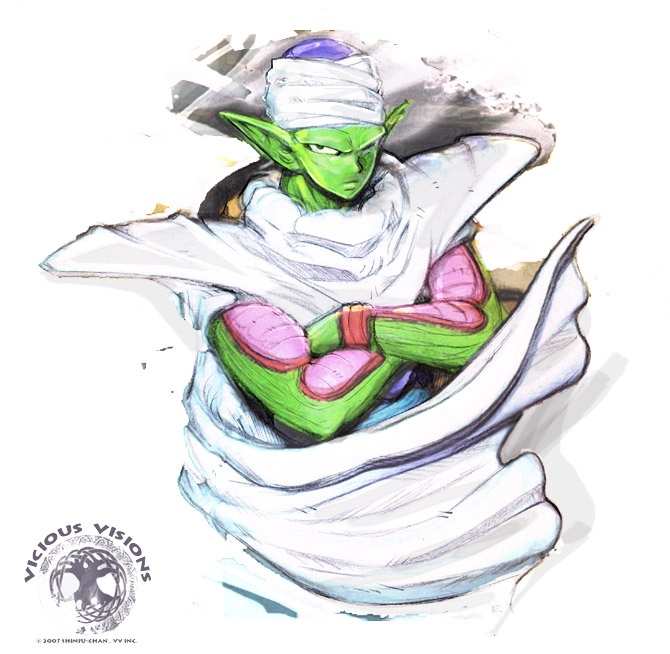 Watch
I

my lil' Piccolo capsule figure. Sitting beside my desk, I was looking at him the other day though. I realized that I aven't even tried drawing him or anything DB/DBZ in quite a bit sooo ...thought I'd dust the rust and give him a shot. Hmmm, he looks a tad teen'ish?
I'm not going to start the engine on yet another round of why and why not. If you've all read my current journal entry then I shouldn't have to say anything. I had worked very, very hard on the HC doujin for nearly 6 whole years only to end up disappointed by the very people who were supposed to have my back. I was angry for a long time — too long. A word of wisdom if you've never been in this line of work: There are plenty of vultures to circle overhead. It is NOT always sunshine and roses.
Mechanical pencil 0.7
Prismacolor watercolor & art pencils: Spring Green, Olive, Blush, Grass, True green, True Blue, Warm Grey 20%, Cool Grey, Brown, Canary Yellow, and Poppy Red.
CGI lunar lights