i do believe this photo explains a few things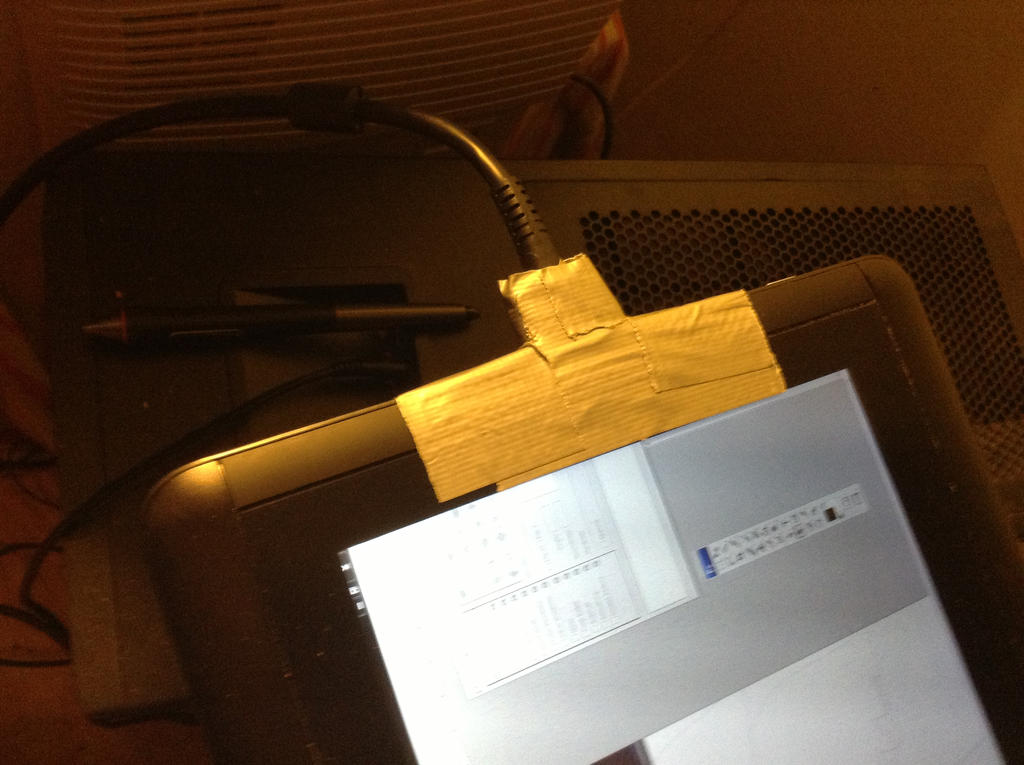 my review of new wacom cintiq...if you have a desk and don't move it around?
great!
if not... WELCOME TO HELL!
o0lder models used to come with a metal plug connector it was strong, stable and worked perfectly.
new ones come with this flimsy piece of crap that keeps losing contact which often makes your computer forget that you even have a tablet forcing you to restart
not just that but the driver is a mess and often forgets it can orientate the screen for left handed use... being a leftie, it is quite important to me
so yeah...buyer beware.
luckily my boss at top cow found me the currently discontinued lenovo x230t so soon i will be back at full force
and then i will take an axe...take this wacom behind my building...and reenact a scene from the shining
aaanyhoo, should post the next strip in a week, will be posting some wipshots, maybe even some making of videos as i want to try my new microphone.
the moment approaches when this place will become extremely active

oh also, we are a week away from sunstone 2 hitting comic book stores,and a bit after that amazon and bookstores!
stress is real! XD
Sounds to me like you need to reenact a scene from Office Space rather than The Shining.