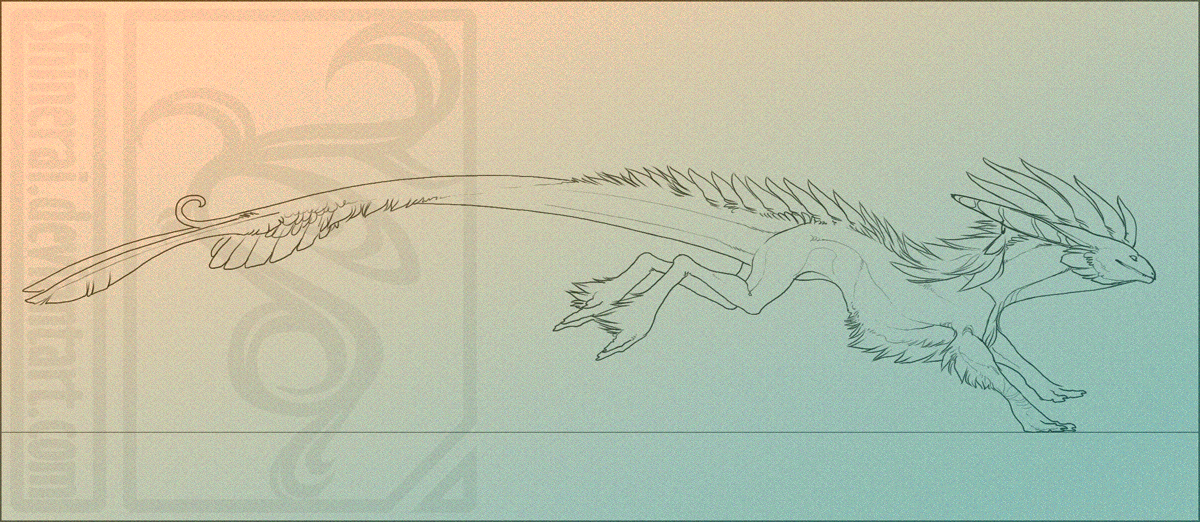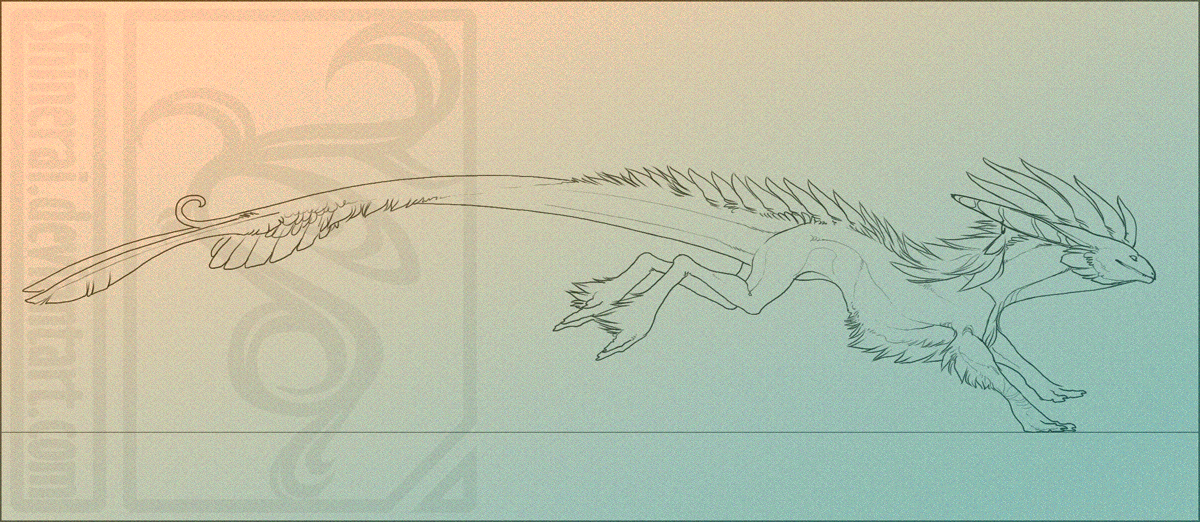 Watch
Description
So some time during this/last week, I edited my Shinerai Run animation that I got so much feedback on. I really appreciate all the critique you guys gave me! Here are a couple edits I made.
- added 4 frames, hopefully more fluid now. (16 total frames)
- increased frame rate, now he doesn't run so slow.
- hopefully fixed the tracking of his back feet, now they shouldn't look like they're shaking
- hopefully fixed his head swing a little so he looks more natural.
- tried to fix the changing in length of the tail pinions.
- earring no longer moves up and down the ear, lol.
I tried to make his back arch and curve a little more with his run and attempted to show more weight in his knees. I increased the distance of which his back feet are on the ground, that way he gets more thrust. I'm aware some of his muscles jump around, but I'm really not concerned about it since I'll be fixing it when I eventually go to shade it or something. I took all of your critiques into heart and I tried really hard to fix them. I hope it looks better now. Sorry to those of you who used your big animator-terms that I didn't know, since I haven't been in a class or anything. I really appreciate everyone who took the time to explain the big words to me and give me a couple tips. Thanks!
Also made the BG a little brighter and lines a little darker so you could see better. I drew all the frames in Photoshop CS and saved them as JPEGs. I then imported all the frames into Flash and set it on a loop.
Details
Materials.
Photoshop 7
Adobe Flash

Original Dimensions.
unknown

Time Spent.
unknown

Copyright
Art ©
Shinerai
that's me!
You did a wonderful job with the anatomy staying continuous throughout the animation (a lot of people tend to draw anatomy that seems more incorrect as the slides progress). The feathers and everything hold a great sense of gravity when Shin lands and lifts. I think it's pretty realistic that his ears go down faster than his feathers on his head because not only is gravity tugging on them, but animals naturally lower their ears also.

What bothers me a lot is that the lines on his midsection seem to jump everywhere (and in the neck at the bottom). If he was colored, it might not be as noticeable. Maybe I'm the only one that it bothers-who knows. The tail curl seems cute, but unlikely too. I'm not too educated when it comes to Shin and his mannerisms though, so I could be off.

Overall, awesome job. It'd be great to see more animations from you.
The Artist thought this was FAIR
22 out of 25 deviants thought this was fair.
This is a really awesome animation I am still in awe from this, my only suggestion to edit really is the cheek feather's a little more sense of motion they look as if they lack any physical properties to his movement. That's all I really gotta say other wise I really enjoy the fluid movement and the ear bounce x]. Great job!

Another suggestion would be when he brings his feet down the fluff behind his feet should flow upwards as his feet are coming down but other than that awesome! You did great on this piece. Hope it helps!
The Artist thought this was FAIR
17 out of 20 deviants thought this was fair.