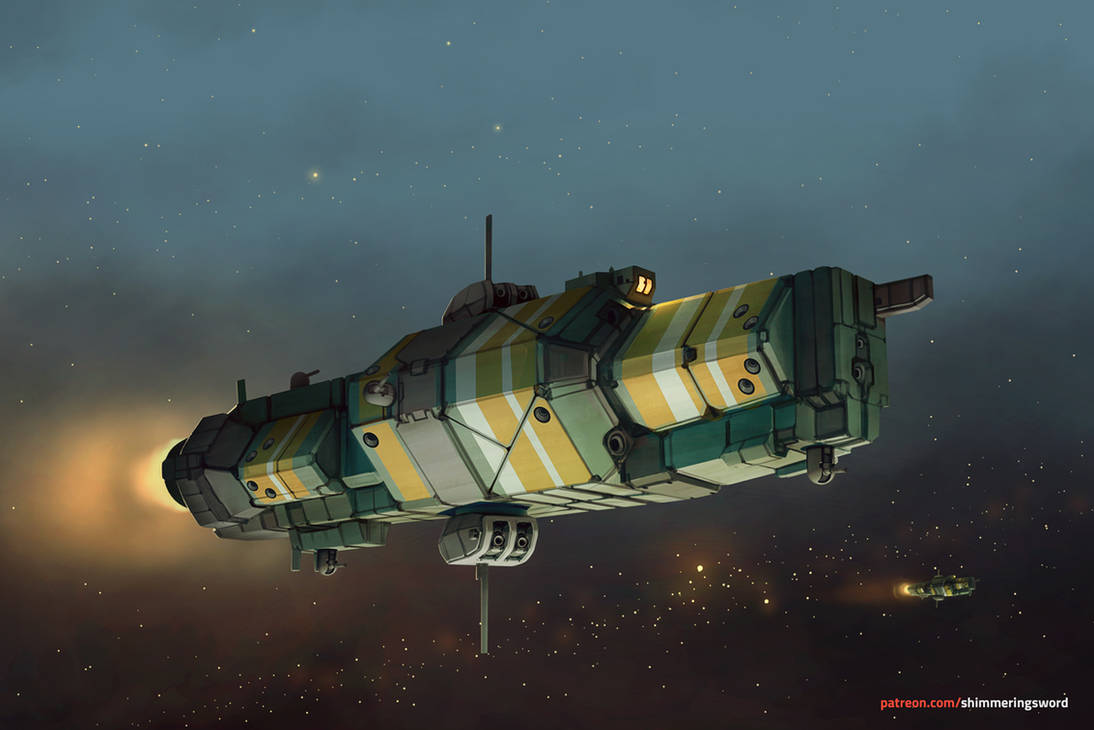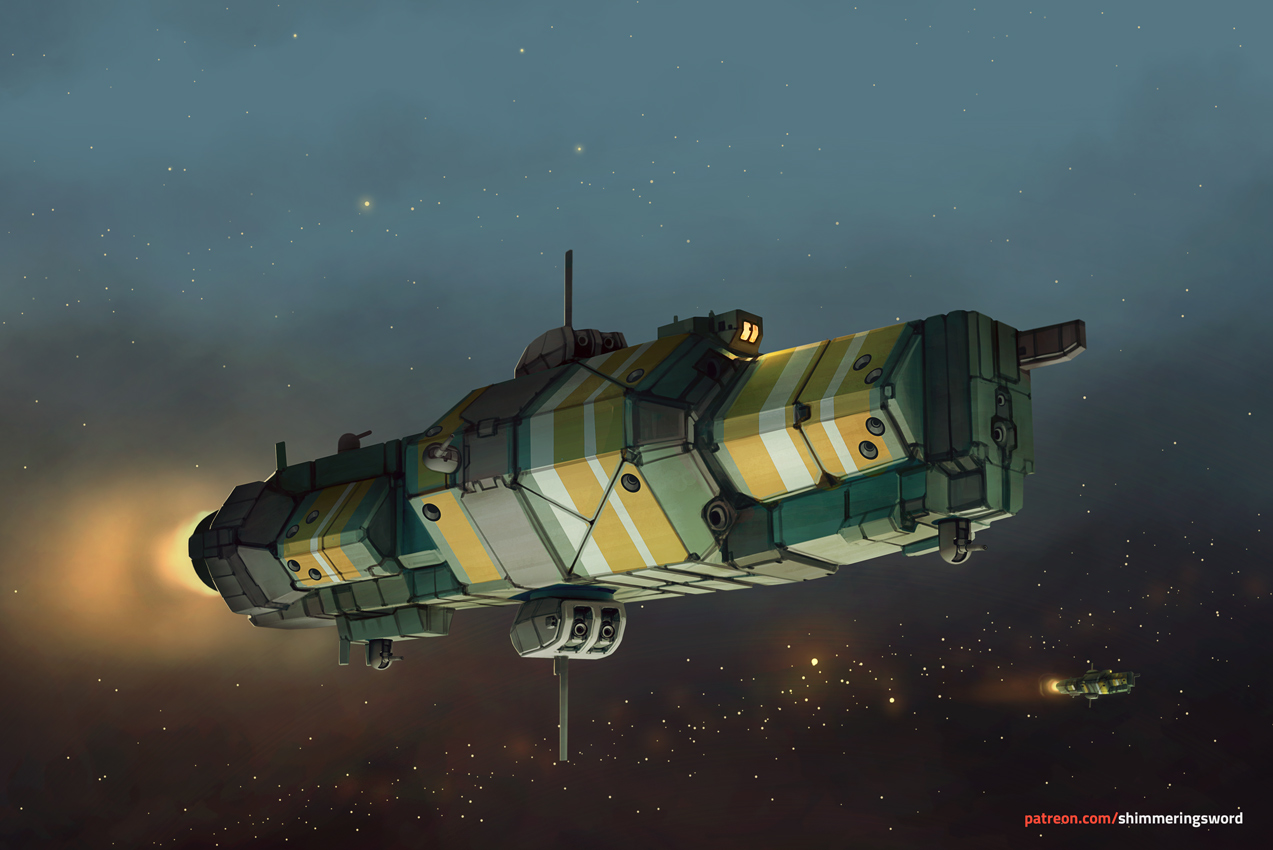 Watch
I've started switching more of my patreon artwork over to public view now that I have a steady stream of new work posting there, so I've got a batch of stuff to post here again.

This one is a simple escort frigate in use by Youshu naval forces.
Its long range capabilities are limited with only two modest forward guns, but two turrets of paired coilguns and a generous spread of 5 CIWS turrets make for great defensive fire combined with good maneuverability.