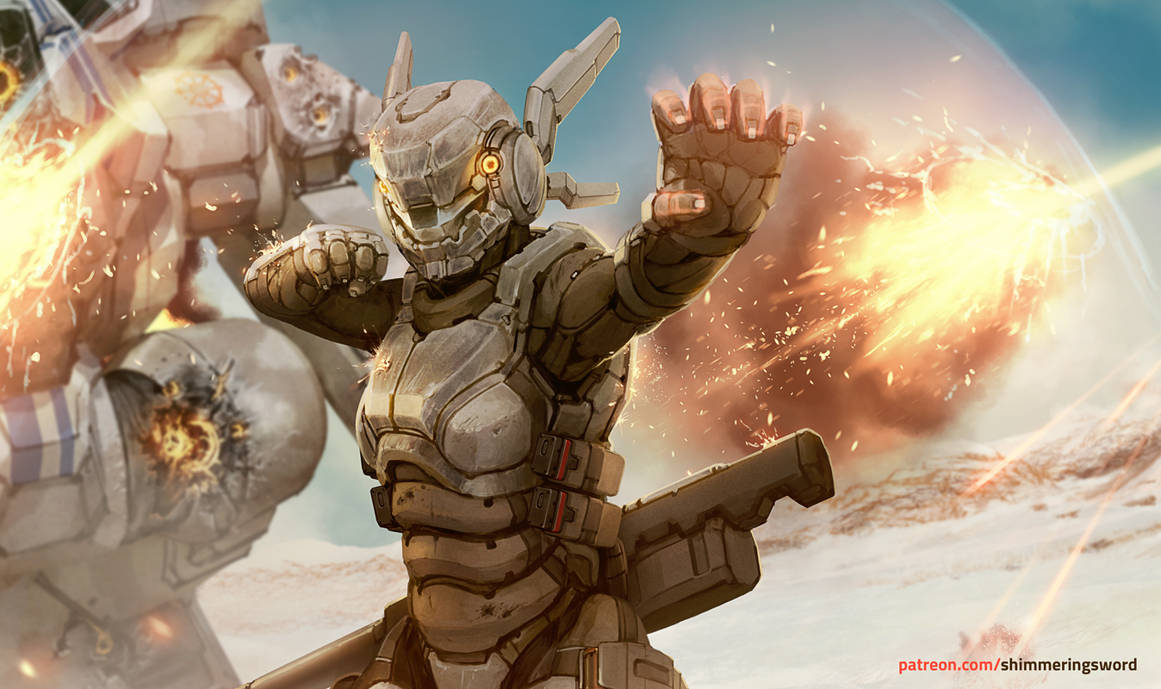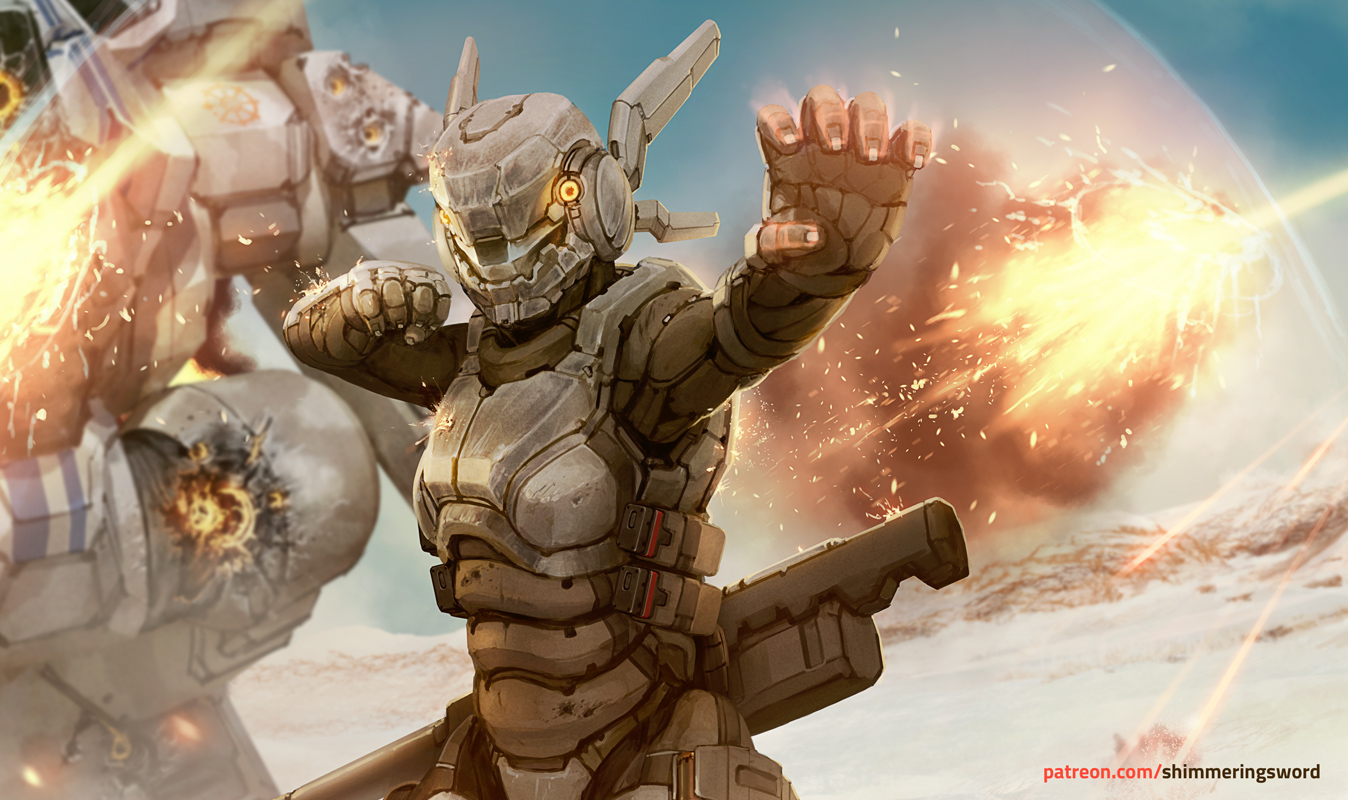 Watch
I don't want to become one of those artists that endlessly teases cropped art / censors etc on DA to drive money to my Patreon, but this is a piece I enjoyed to much to keep hidden for long. So here's a somewhat cut down view of a painting I just finished for my book and patreon subscribers. Most of the goodness is still on display

Here's Elemental Kristin Marx again, in her first combat engagement against Parvam forces. This is also the first time another faction encounters the Protectorate and their Ranger forces, baffling military analysts as groups of large combat mechs fall to mere power armor.
The elemental's energy shields are able to push incoming rounds off path enough to either miss completely, or detonate on a defensive bubble that slows shrapnel down enough for the suit's armor to stop, usually.
Likewise, a special shield technique is used to accelerate her own gun rounds beyond normal muzzle velocities in order to penetrate mech armor that would otherwise be too thick.
Want to support my personal work? Consider pledging a few dollars to my Patreon page at
www.patreon.com/ShimmeringSwor…