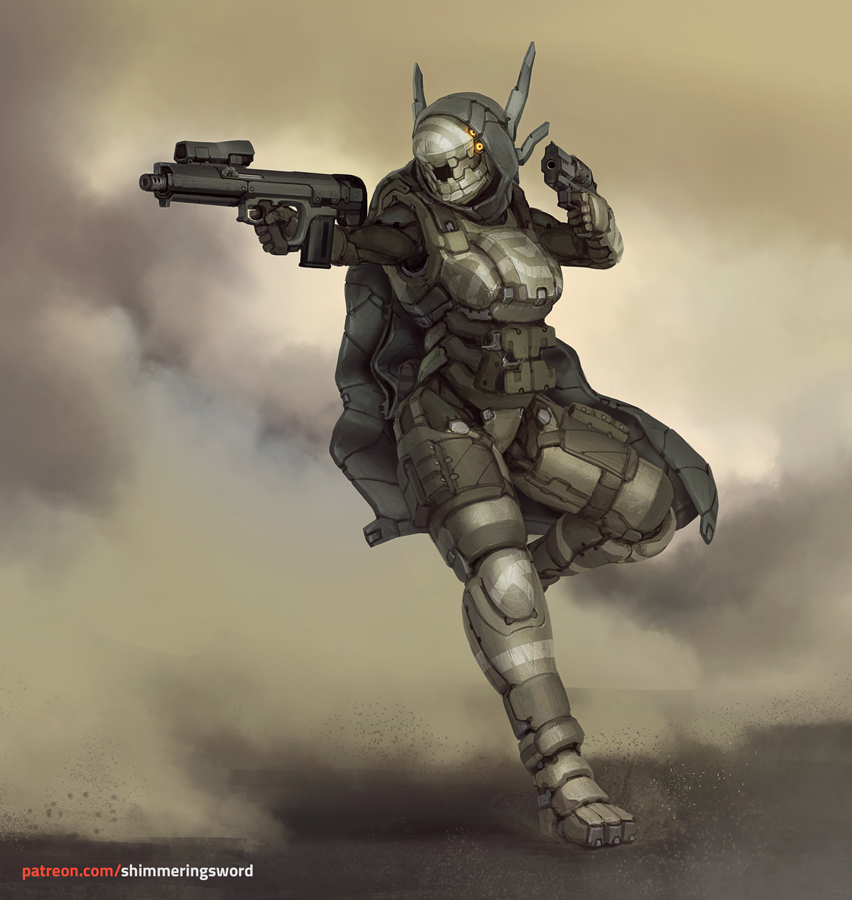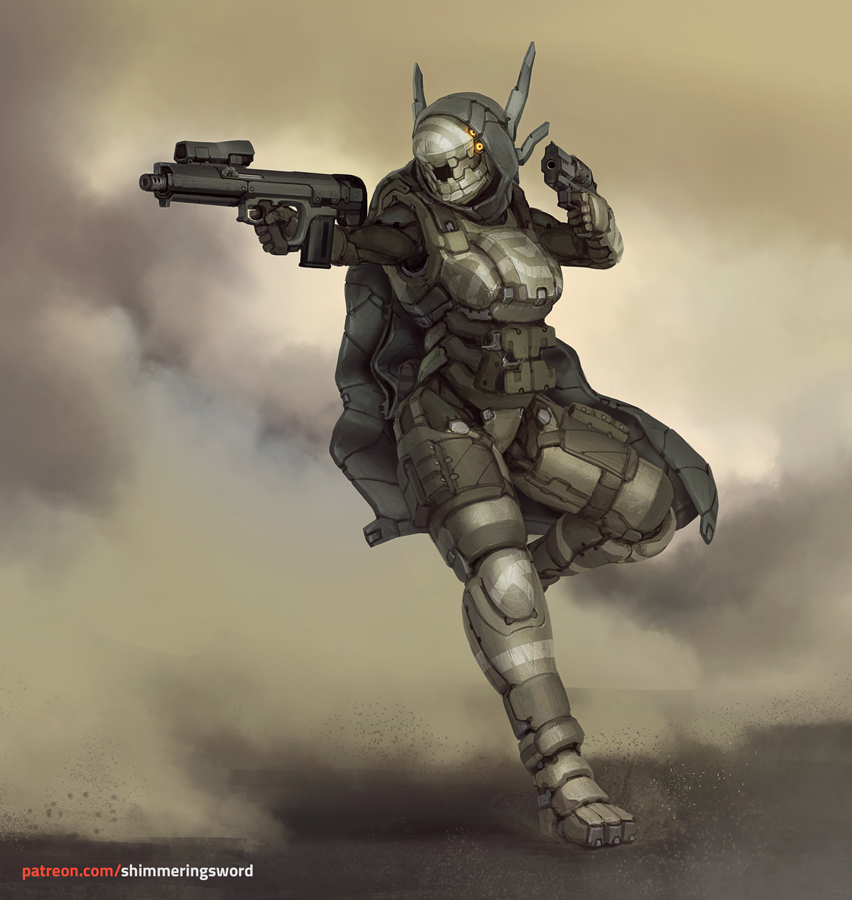 Watch
More art from The Protectorate Wars pdf art book.
This is one of the first Elementals encountered by Udzima Wa Wasi forces. Quite a shock considering the first strikes made by Protectorate forces hit far away in Prostor and Parvam territories.
During a raid by the Protectorate, more a test of strength than anything, elite Udziman infantry forces managed to track down, engage, and even capture this soldier. Though soon after the Protectorate raiders hit back and freed their squad mate.
Having not yet mastered advanced shield forming techniques, this Elemental utilizes an arsenal of firearms, and also equips a retractable ballistic cloak for additional protection.
Want to support my personal work? Consider pledging a few dollars to my Patreon page at
www.patreon.com/ShimmeringSwor…