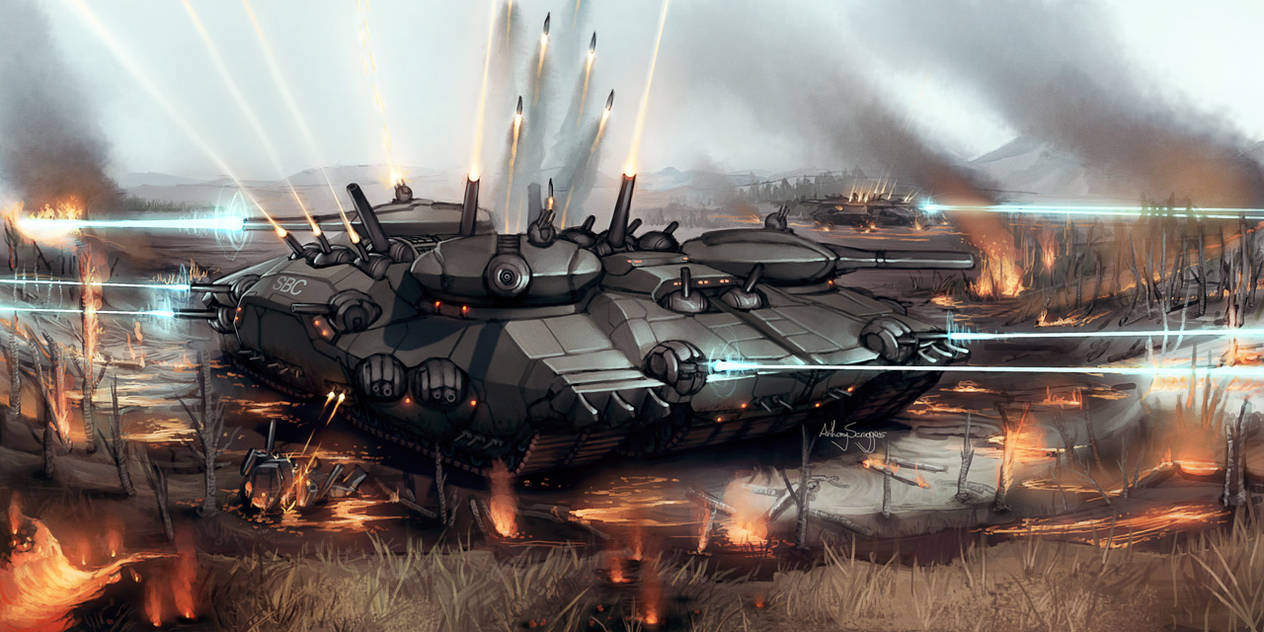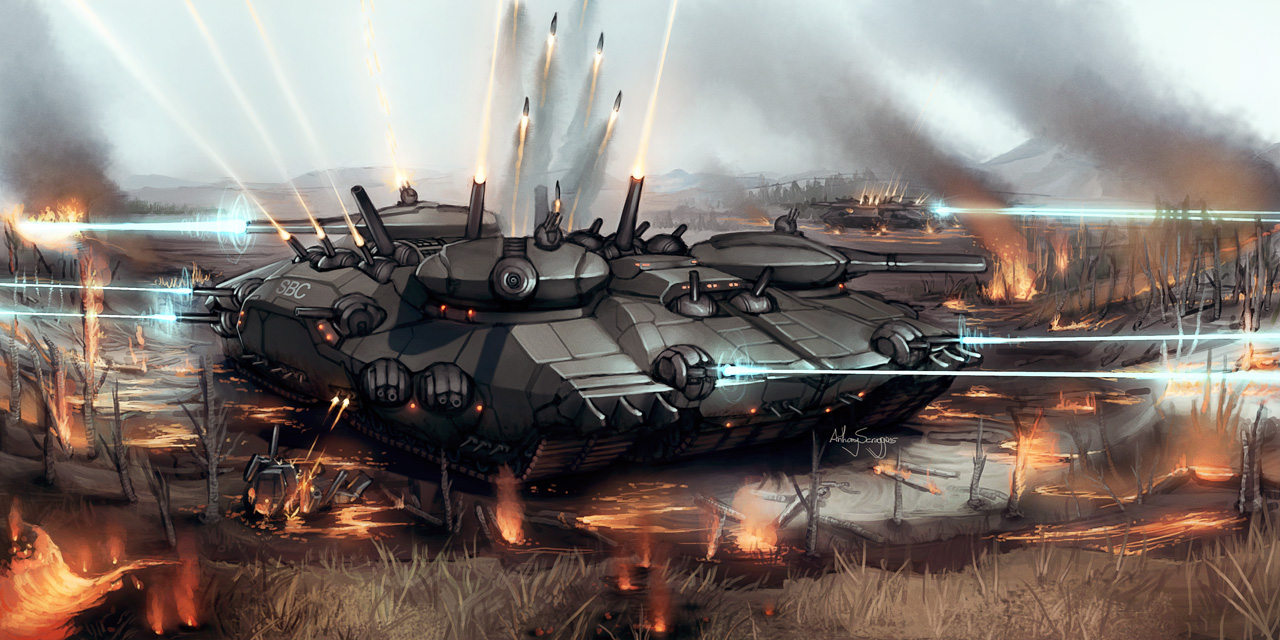 Watch
Destruction anyone? The environmentalists wont be happy about this

Haven't done a painting on this scale in a while, so it was nice to spend some good time on something. Enjoy.
For

*
MihoshiK
The Bolo MkXXXIII "Sabellicus"
The detail is wonderful on the tank, but the vertical layout has one problem: there is a little too much empty space up in the sky. this could be solved by removing some of the fire in the lower half, but mostly there's just too much gray sky up there.

that one turret that's pointing at the viewer is a string element. You might be able to make it better by showing it charging with the blue light the others are shooting.

The other thing here is that the tank is just sitting there. That may have been your intention, but it might make the piece stronger if it were moving along the landscape. Some dust from the treads and suggested blur on the treads could help.
The Artist thought this was FAIR
106 out of 117 deviants thought this was fair.
I am a huge fan of Bolos so i have read some of the books, my faverite is Bolo Rising, you should read that if you have not but let us get the business

I like how it is not as towery as many are and the fact that it has the morters and heavy howitzers as well as the missiles, plus the fact that its not alone ( even in the early parts of ww2 no one tanks moved anywhere alone if they could help it)

though i do have some problems with this, one all the curves are what you could call a SHOOT THERE SHOOT THERE place for it it like shooting a hole but this is fan art not a design for a real things so in my mind this is the best Bolo fan art that i have seen to date!
The Artist thought this was FAIR
37 out of 40 deviants thought this was fair.