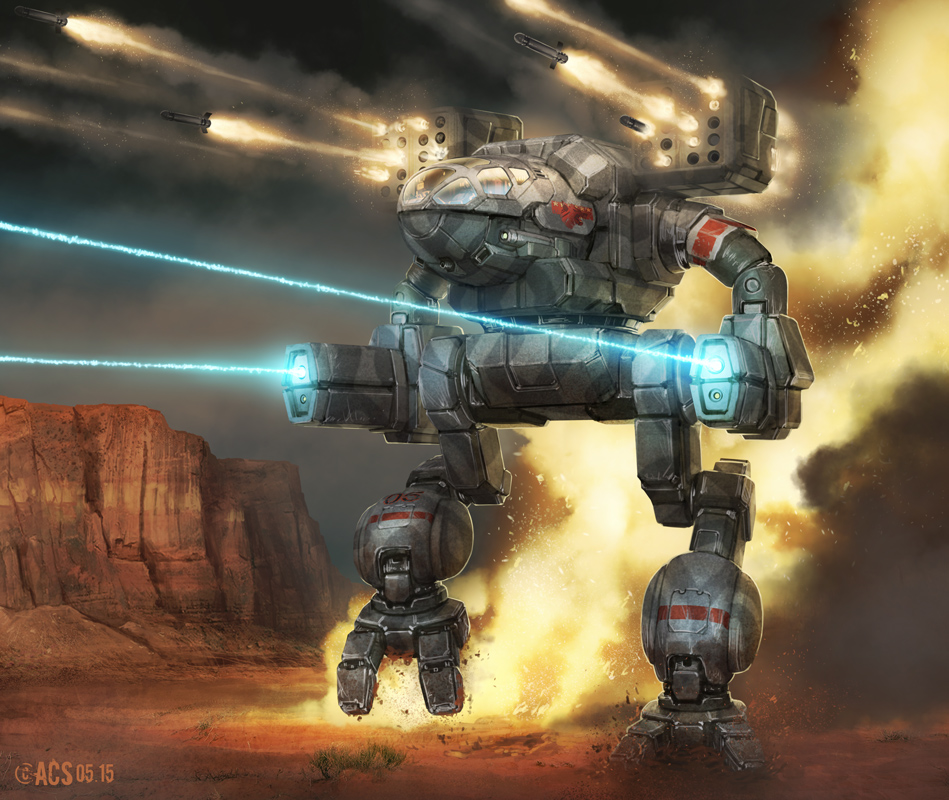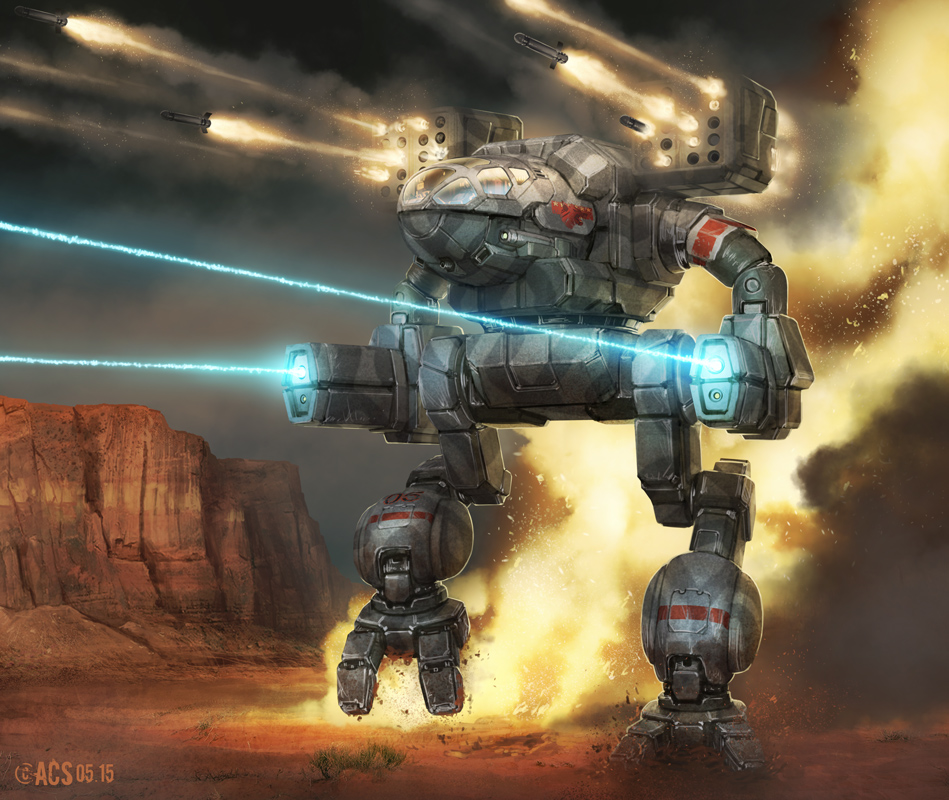 Watch
Sorry for not posting anything in a while. I have a bunch of stuff to show piled up, I just never get around to posting it.
Here's an album cover piece I painted for Timothy Seals' "A New Dawn" and "Bred For War" releases. Find his soundcloud here:
soundcloud.com/timothy-seals
A Clan Wolf Timber Wolf / Mad Cat charges across the barren landscape, firing off lasers and missiles.
I gave a little nod to the MW2 box art with a (reasonably) fiery background.