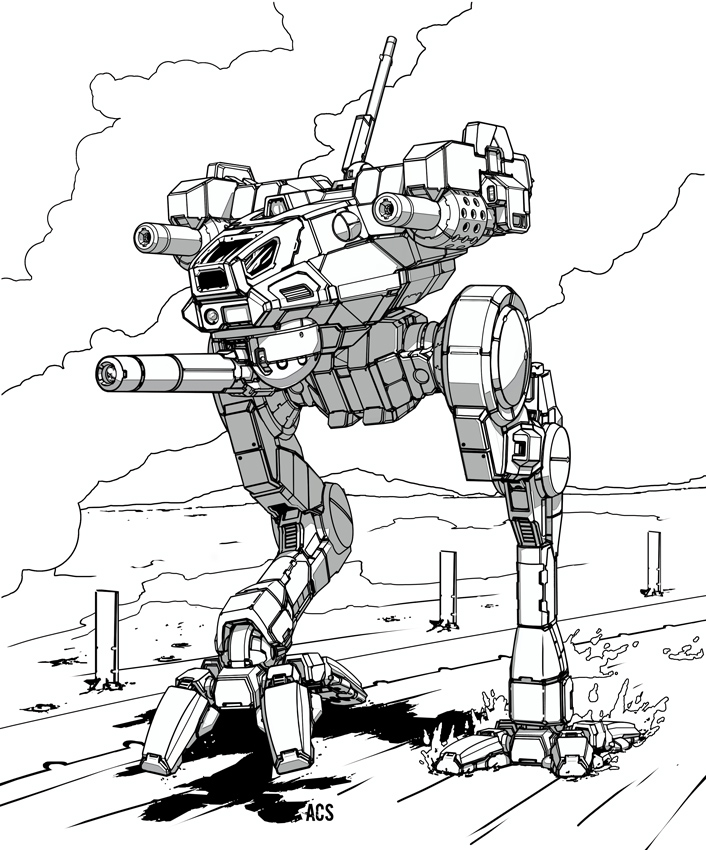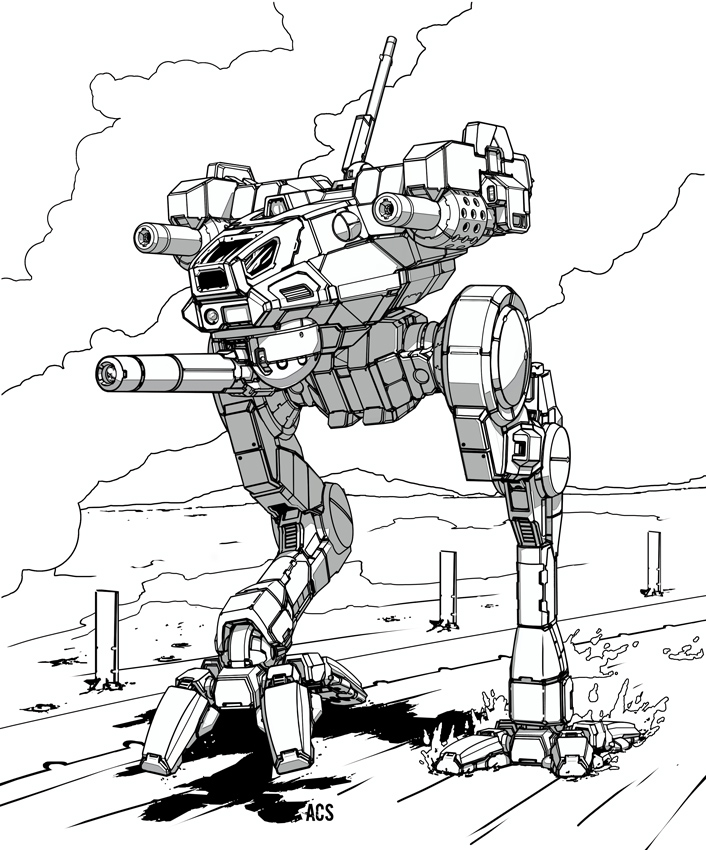 Watch
Time for a big ol dump of official Battletech lineart!
This "classic" (or "newseen" as the fans call it) set of mechs is intended to refresh the art for some early era mechs.
My goal was to be as faithful as possible to the originals to deliver something recognizable and iconic, yet still come up with something original.
The locust was a fun one, and one of the first few I tackled. Some may remember this old speedpaint
that I used as a starting point.