Journal Entry:
Wed Jan 2, 2019, 5:41 AM
Heyo guys!
Happy new years everyone <3
I wish for you all to have a wonderful 2019!
To celebrate this new year,
Hyanna-Natsu
and I are hosting a raffle for our semi-open species

In this raffle there will be 2 winners who can win a MYO Noxdroid slot and 2000 DA points!
Normally, you can only get your own Noxdroid by adopting 1 or commissioning Hyan or me for one,
but just this once and only if you are one of the two winners of this raffle, you will be able to create your very own Noxdroid!
So please check it out here:

MYO Noxdroid Raffle! [CLOSED]
 Heyo everyone!
First I would like to start this journal by wishing everyone a very happy 2019!
I hope that it will bring you lots of joy, happyness and love.
To celebrate the new year, Hyanna-Natsu and I are hosting this raffle!
With this raffle you can win 1 MYO Noxdroid, meaning you are allowed to create your own Noxdroid with this MYO slot,
and you will also win 2000 DA points. There will be 2 winners!
Noxdroid examples: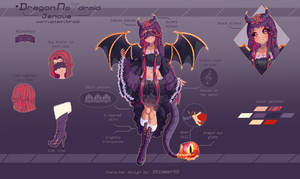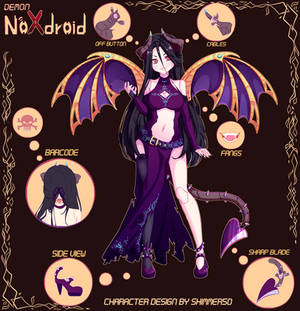 ⊶  How to participate ⊶
In order to participate please fill in the form below. If you did not fill in the entire form,
you will not be assigned a number for your raffle ticket, meaning you basically aren't participating in this raffle.
◼  Rules
∘ Fill in the entire form which you can find below
∘ When you win, you are allowed to use any common traits, 2 rare traits, 2
For those who have no idea what our species is, please check out all information on our group page here:

Lots of love and goodluck!
~ Shimmer