Journal Entry:
Sat Jan 12, 2019, 10:48 AM
Hey everyone!!
The first adoptable of our lovely guest artist
Hele-Bun
is up for sale!
Please check her out she is a adorable chinchilla girl and very precious <3
And ofcourse give
Hele-Bun
all the love she deserves as she is so amazingly talented and skilled! <3
Adoptable: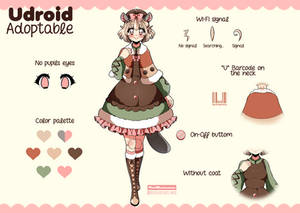 Thank you SO much for being one of our guest artist Hele! you are very talented and sweet!
Your art deserves lots of love and appriciation <3 Keep on going and you will be even bigger then you are already as a artist <3
~ Shimmer