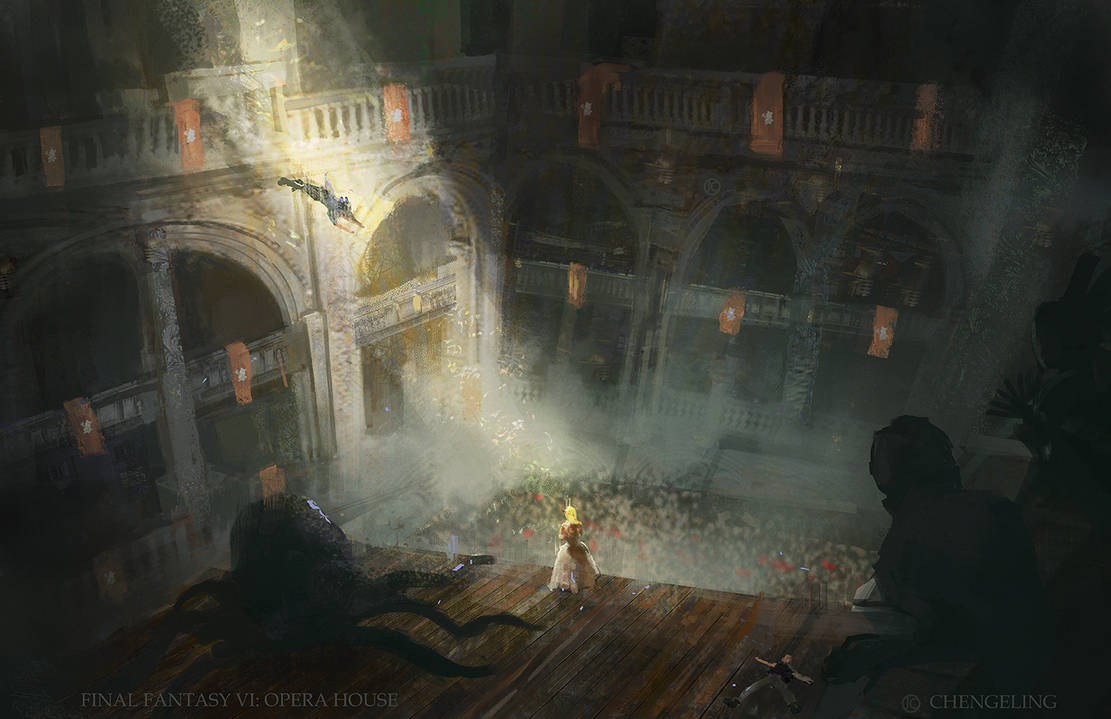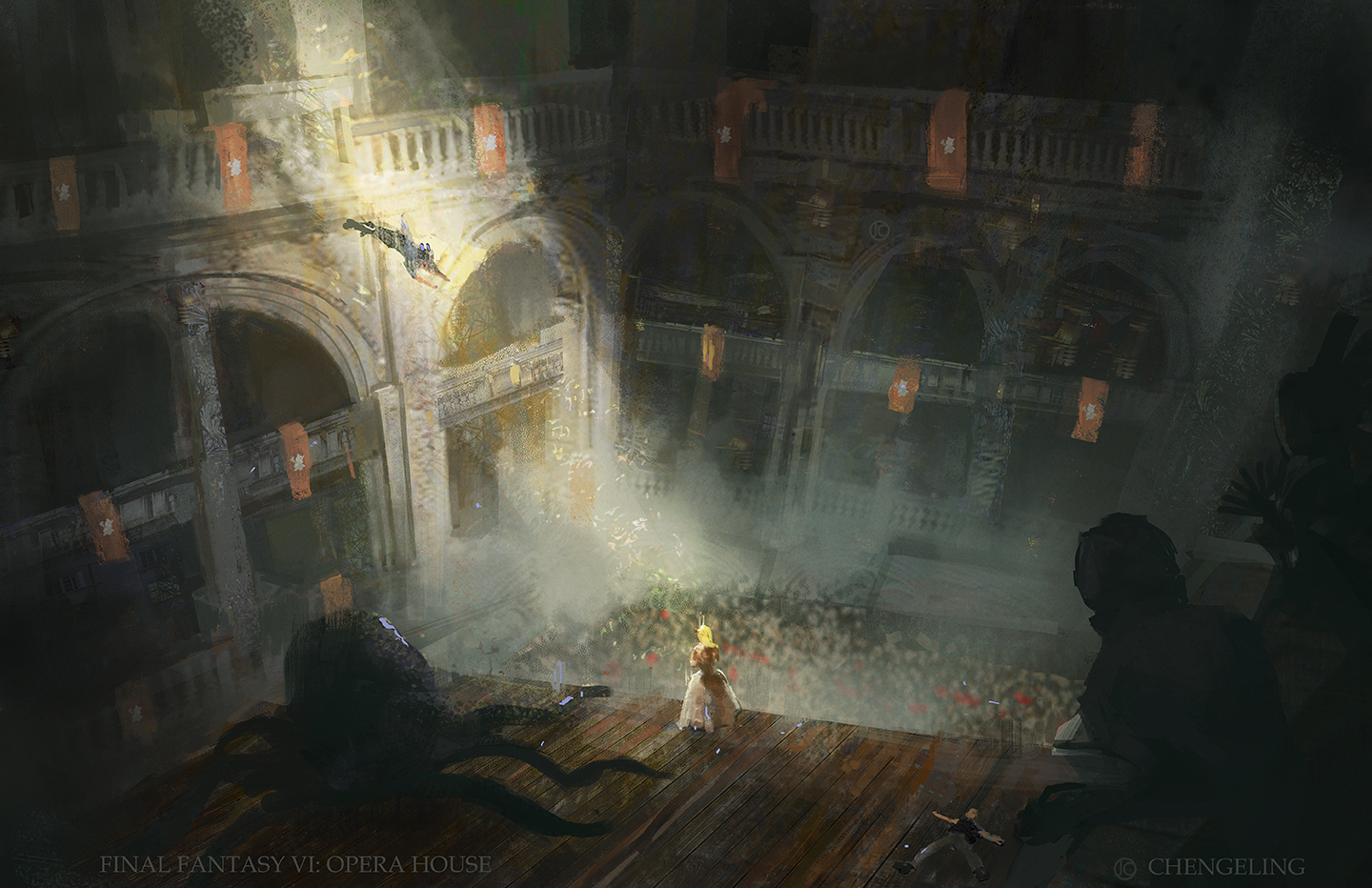 PROJECT 25: FINAL FANTASY
: FFVI: Opera House

And the star of the show:
CELES
by

(:
The last of the classic FFs, nervous/excited about this and the upcoming ones.

Wow this painting actually gave me the chills! Excellent job!
Reply

This is great! I really like it a lot.
Reply

This is SPECTACULAR!!!



Reply

Woah, this is beautiful! It definitely captures the grand size and scope of the scene (the big, fancy opera house, how many characters were there, etc)!

Reply

Now that's a beautiful way to revisit one of the most legendary scenes in video game history.
Reply

You painted such an incredible lighting and atmosphere. Love it!

Reply

Loved this scene so much! Good job!
Reply