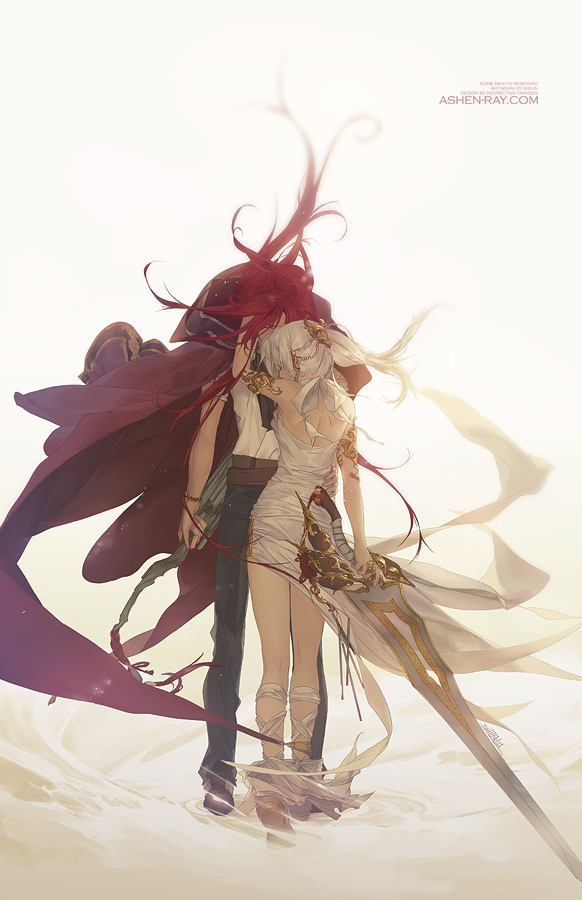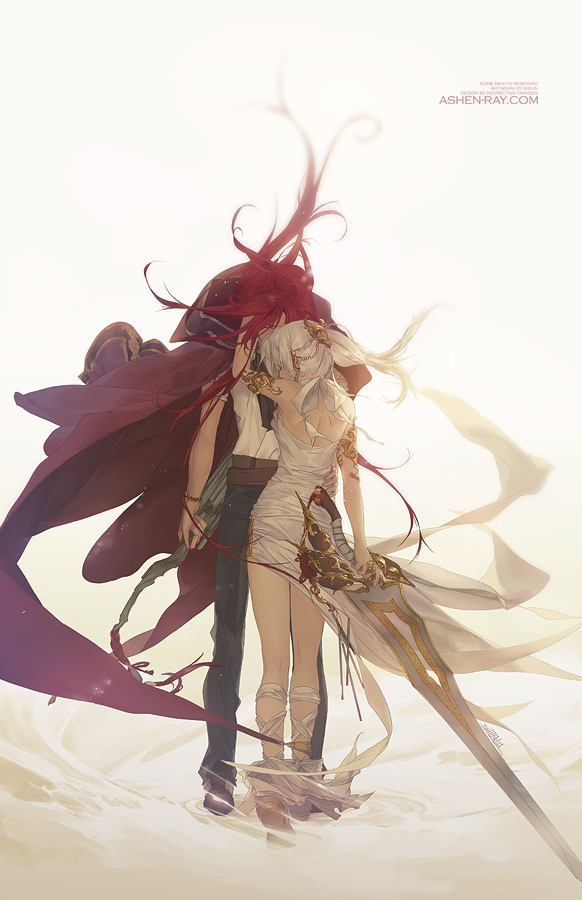 Watch
Another new pic done for the art book. The book itself won't contain any images that I won't post within the next few weeks, but detail is my thing and there's a lot you can't see on a screen (:
This drawing ended up as just a romantic picture; at first I was thinking more like a pair of stars that will revolve around each other that will not leave each other, but also will never get any closer to each other, hence the spiral title. Veloce is a knowing victim in this relationship. She knows how vocruen thinks and her intuition tells her something is wrong with him, but she chose to disregard it all her life. I was going to put text on it to get my original point across but decided not to and just leave it as a positive picture LOL BECAUSE MY CP GALLERY IS IN DIRE NEED OF POSITIVE ART
_______________________________________________

Read
Carciphona
, my original fantasy webcomic/graphic novel (:

Other art by me

My art book,
Toccata
!
|
carciphona
|
art blog
|
tumblr
|
twitter
|
shop (manga, artbook, prints)
|