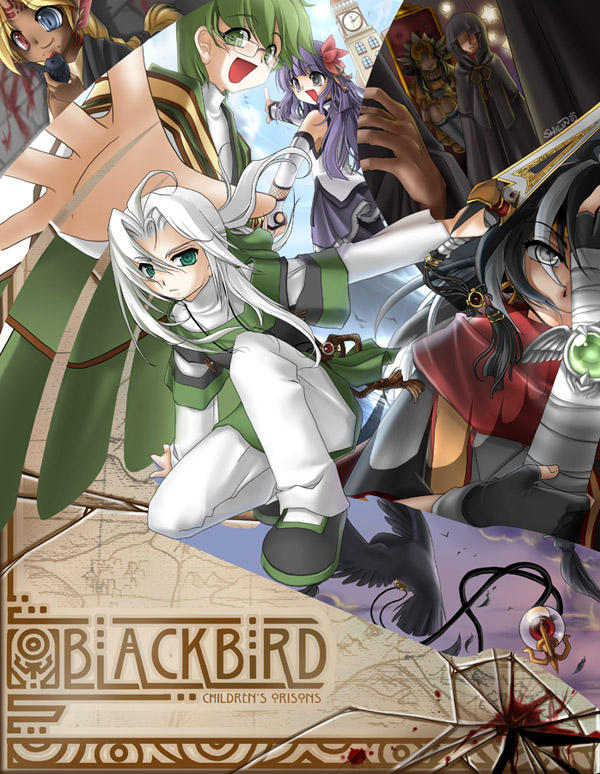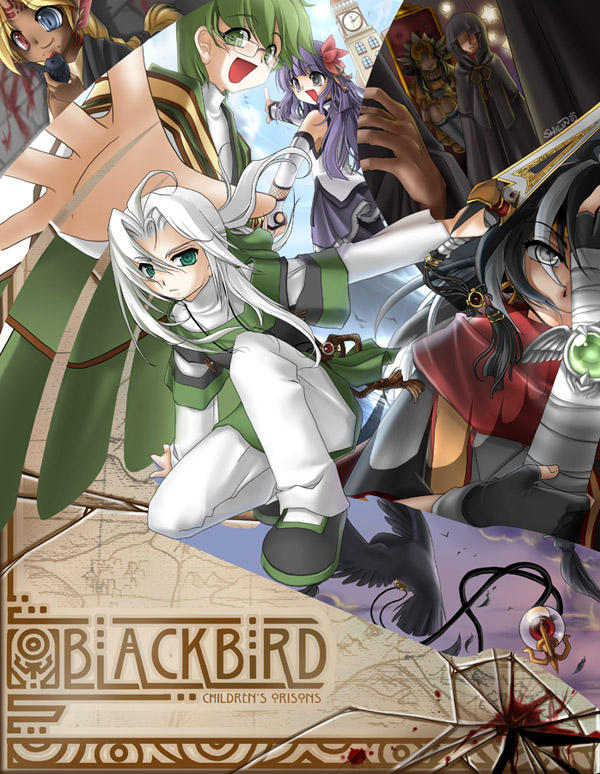 SOMEONE FECKING RAN INTO MY DRAWING, broke its corner and left some content ):
Anyway I believe I don't spam in my comments that much previously, so I have the right to do it this time. FULLVIEW I beg you.
I tried to do a poster of my manga, "Blackbird". I tried.. but I think I tried too hard and over did it, so now it doesn't look like one cus there's too much on it. Names of them can be found on the sketch in my scraps. About the blood on this pic... It looks kinda boring without that splat there. I am not a bloodholic. (and that's not mature content right... lol) I didn't do the cracks and the blood too well... ok.. not that I did EVERYTHING too well... I was hoping quantity will prevail over quality : D... but I lost my will.
Random comments:
][ LOL BLACKBIRD'S BRACELET LOOKS LIKE A WINGED TURTLE
][ there are only 2 guys on the poster (minus those people in hoods) i HOPE NONE OF YOU GET IT WRONG
][ I really like one of the scary people's hand shading because it looks un-anime ish. shame it's kinda flat
][ The morals of this manga: get out and see the world and you'll probably find a lot of good things, like getting thieved by a cat, getting kidnapped by some dudes on drugs, and then gets chased around by a bunch of old people and young people.. okay maybeing getting out to see the world isn't that good after all...
][ Blackbird looks like she's gonna molest someone
][ I always draw veloce worst
][ morning noon evening night, you find them
Methods: sketched in paper, outlined and coloured in photoshop completely. The map is a filtered map I sketched cheaply.
Resources: googled image for clock tower,
's godly tutorial for skies, googled LOTR maps on how to draw maps... googled image for how swords reflect light, googled image on how things shatter (yay google),
's comic covers for how to make a cool looking title (lol -_-)
Credits:
for answering my 1234567890 questions of what I should do to the picture lol /swt
K IM FREAKING DONE. sry I need anger out let.