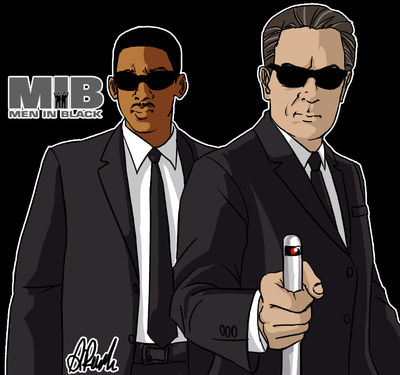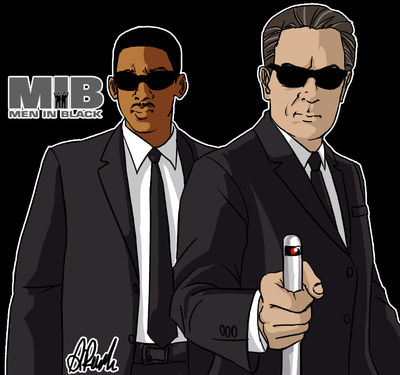 Watch
Tommy Lee Jones: The only reason to watch
No Country For Old Men
.
Anywayy... Just watched Men in Black twice in a row. So I had to draw something. I might draw some more.

Yeah, I just noticed how very black Will Smith is. Seriously, I couldn't draw him without "racial" features. That's just how he looks.

I don't care what anybody else thinks-- he's a very pretty black man.

Color picked Jay's skin tone from:
[link]
And Kay's skin is just the same tone I use for Jake Blues.
These guys rock, and after watching the movie again, I've realized it really is a great film. One I'll never get sick of.
This picture is from the scene just after they neuralized the wife of the man who's skin was worn by a bug.
I think I drew the neuralizer too long... and that hand has got to be one of the best hands I've ever drawn. I used my own hand for anatomy, because in the screenshot I used as a reference Kay's hand was moving, so it was blurry.