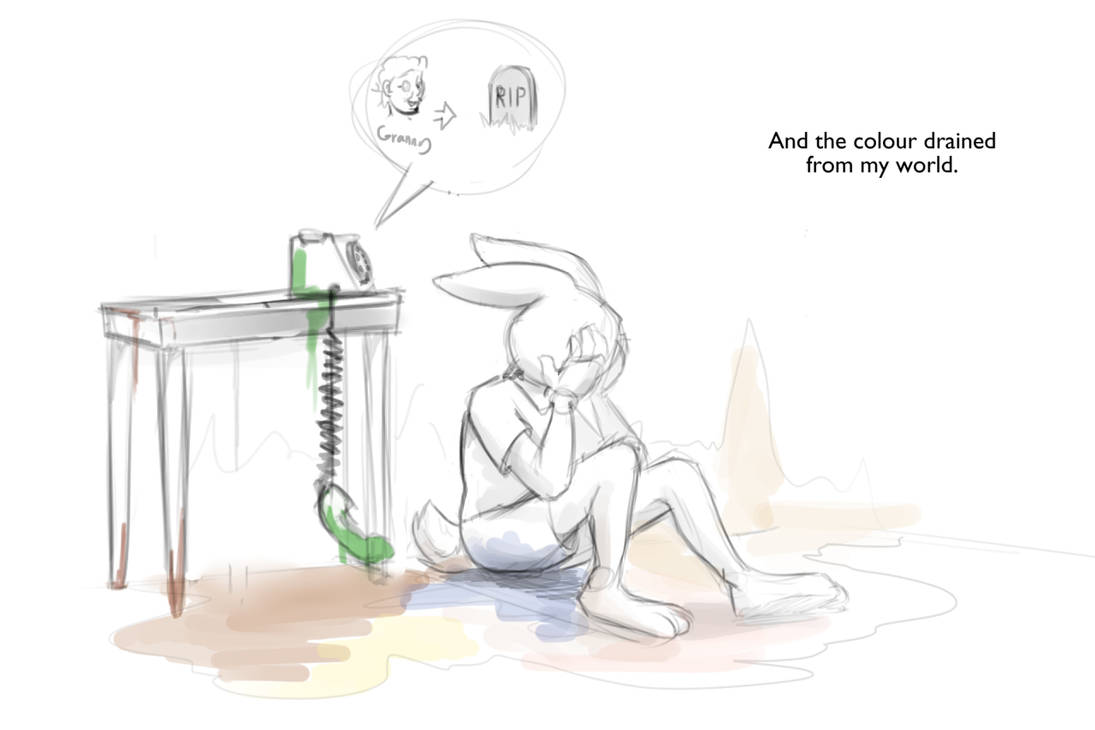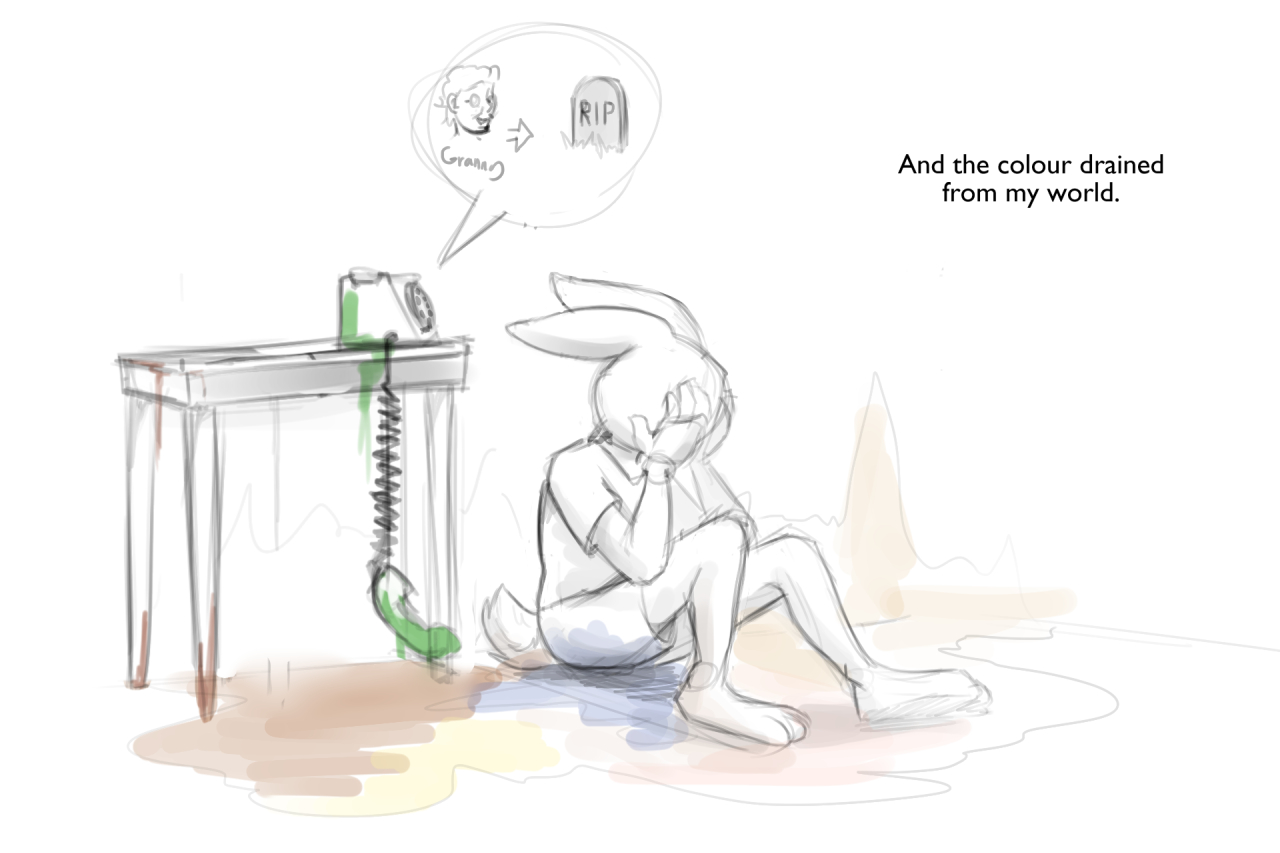 I deal with my emotions, by pouring them into a drawing...

She was sweet, kind, understanding. And even though she never had very much, it was always freely given, yet she wanted nothing in return. I'll miss giving her things. Having someone to talk to. I lovred my Granny. And now she's gone.

It's been coming for months, but still...