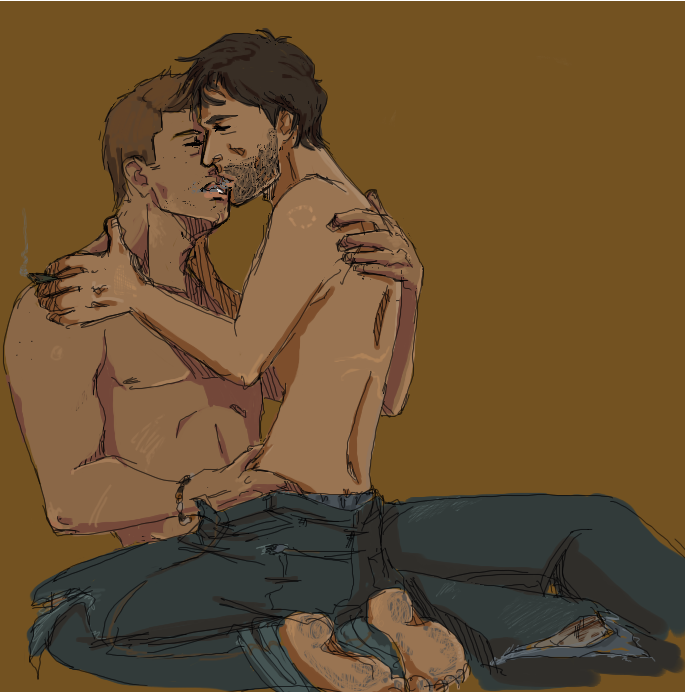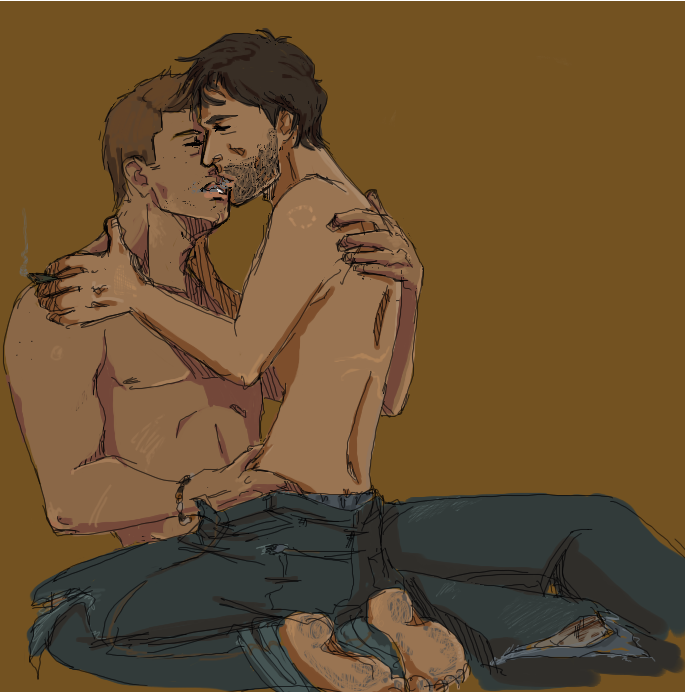 Watch
...
>w>

Fetish, I tell you...

Reply

I know I am so L A M E, but can someone explain what "shotgunning" is? O:
PLEASE && THANK YOU!
Reply

Hahaha you're totally not lame! Shotgunning is basically when you blow/suck smoke into or out of someone else's mouth. Like, you take a drag of a cigarette or a hit of some kind of smoked drug and you pass it to someone else by kissing them.
Reply

Oh my lawd, I thought I was the only one with this fetish!
Reply

Deeeefinitely not hahahhaa.
My love for shotgunning is almost on par with my love for stoner!Cas, which is saying something.

Reply

aww poor cas is all gaunt an thin
Reply

Lol my headcanon is that human!Cas is a vegetarian and a very picky eater, because of the whole Famine incident, and food is kind of hard to come by in 2014, so I tend to draw him a little smaller than I normally would in that verse.

/thinks way too much about these things

...Poor Cas is right though, he's so pitiful in that verse, I love him so... </3
Reply

I just love 2014!Cas, especially the way you draw him

Nice work!
Reply

<3 awww thank you!

I have limitless love for 2014!Cas, it's a little absurd. That episode is so heartbreaking but it's tied for my favourite with Mystery Spot. >w<
Reply