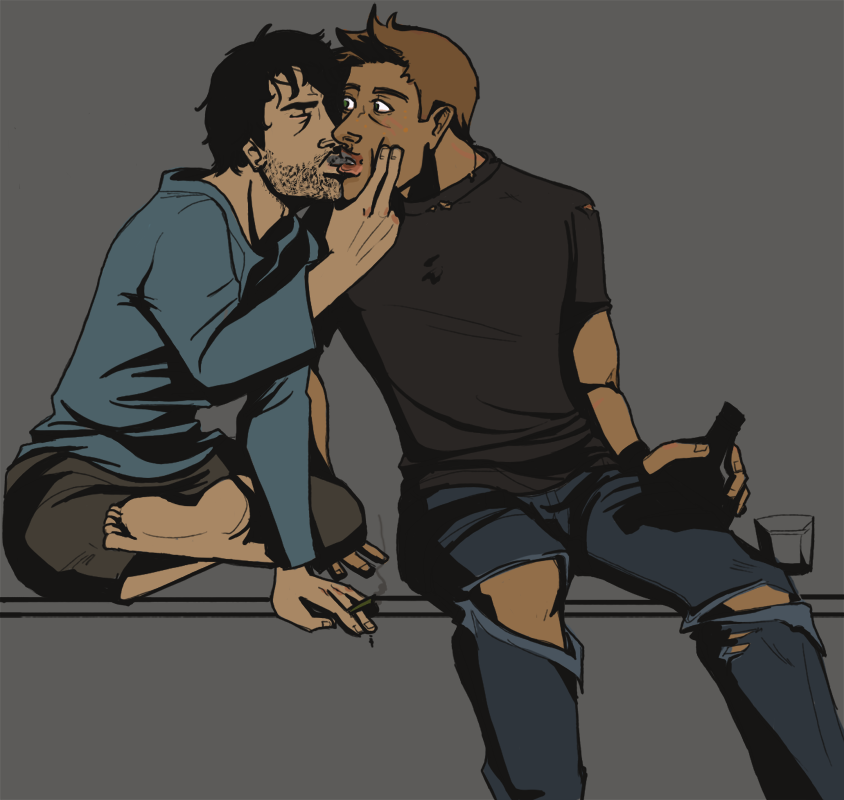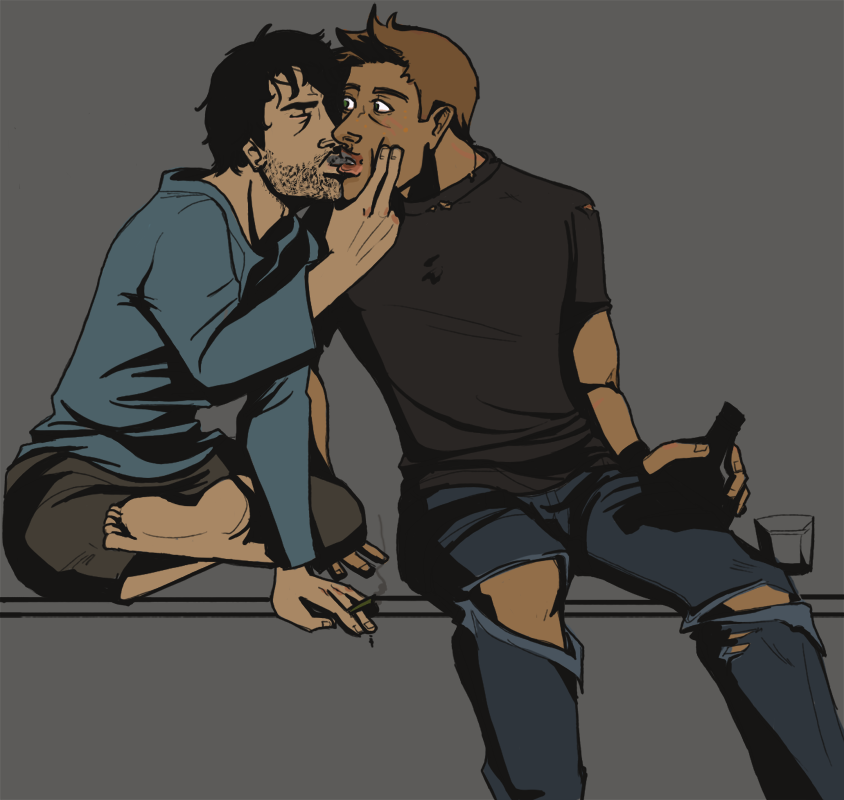 Watch
and you can blow back too~
Hnngh shotgunning is pretty much my favourite thing ever. Hahaha I'll probably have a shotgunning pic for every fandom I do art for.
I know smoking is terribad for you but ffff I find it so attractive.

The End!verse, obvs. COOKIE FOR YOU IF YOU KNOW WHICH SONG THE TITLE IS FROM.


i supoert this soooo bad

is sexy
i read this amazing 2014 deanstiel fic on LJ a while back ill try link it
Reply

<3 endverse shotgunning is the sexiest thing ever ;;
Reply

I can't eveeeeen I want fic for it so hardcore but I can't write. 8C

Glad you enjoy eeet!
Reply

I think shotgunning is so incredibly sexy. I am totally on the same boat as you. Smoking looks so sexy but it smells bad and is terrible for you.
Reply

ISN'T IT THOUGH?? Guh.

Oh man, I LOVE the smell of cigarettes. Like, it's sick how much I like it. Weed though.... Ugh I cannot STAND weed stank. It's just... Blegh.

Y SO UNHEALTHY THO, SMOKING?? 8'C
Reply

I know, if it wasn't bad for you, I would probably do it LOL

Weed smells terrible. Some kids down my hall smoke it and the whole hallway smells after ... bleh.

But seriously, shotgunning, total kink of mine.
Reply