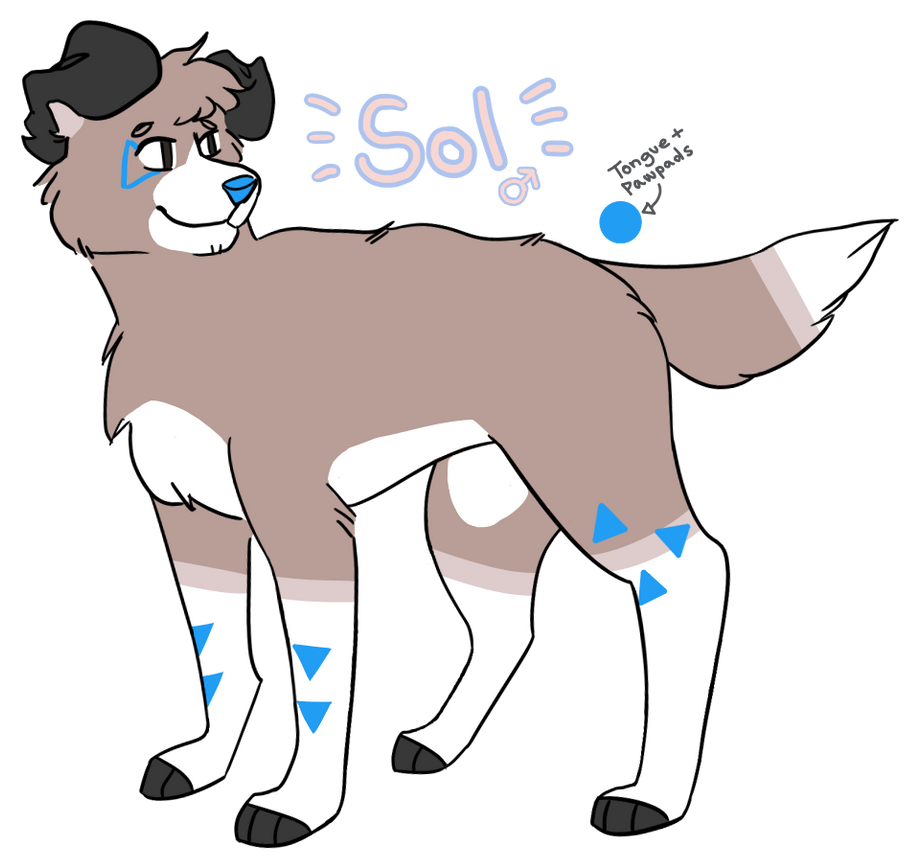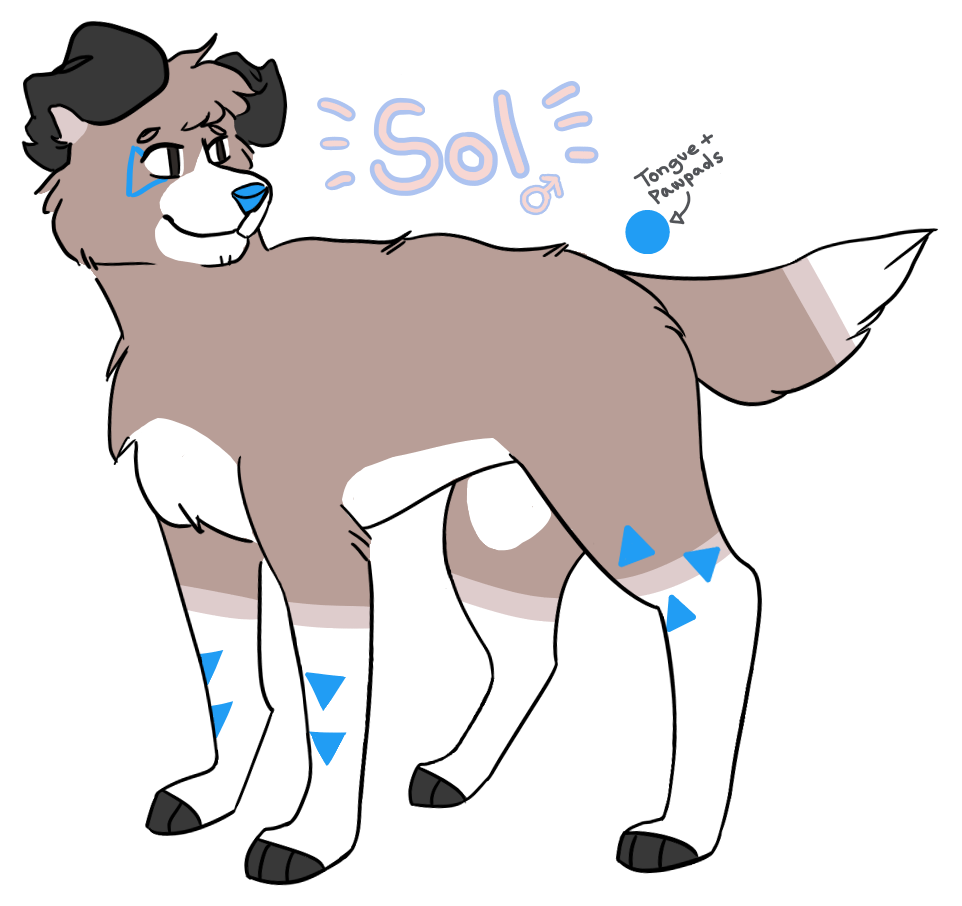 Watch
the triangles on his back leg are only on one side!! (I should have added that to the ref sorry :'3)
literally my like 500th fursona I've had so many
I'm trying to get back into art slowly and thought a new fursona could kinda help :')
so here is sol!!!

HOLY SHI- my eyes lit up when i seen you had posted something!!
i'm so glad to hear you are slowly going to be coming back :'D

i would love to draw this guy someday soon;
i'm looking forward to seeing your newest works and hopefully reconnecting ;u;
Reply

eeeee :') im glad that you're glad!
we should do an art trade or something sometime!! and reconnecting sounds good :-D
Reply

i would love to do an art trade with you!! i'm happy to do one now if you want;
i also got a new skype/discord if you want to talk on there ^__^
Reply

that sounds great!! I'm on school holidays atm so I have heaps of time :')
ahh I don't have discord but I'll try and redownload Skype, I'll let you know once I've got it set up - my username is dyna.mightt i'm pretty sure :~)
Reply