Hello worldd~
Just went to Youmacon and met so many new people and old people!
So here is a list of people's business cards I collected (I went around collecting them like a creeper so don't mind me) and some people I just stalked in general:






























mycardcollection: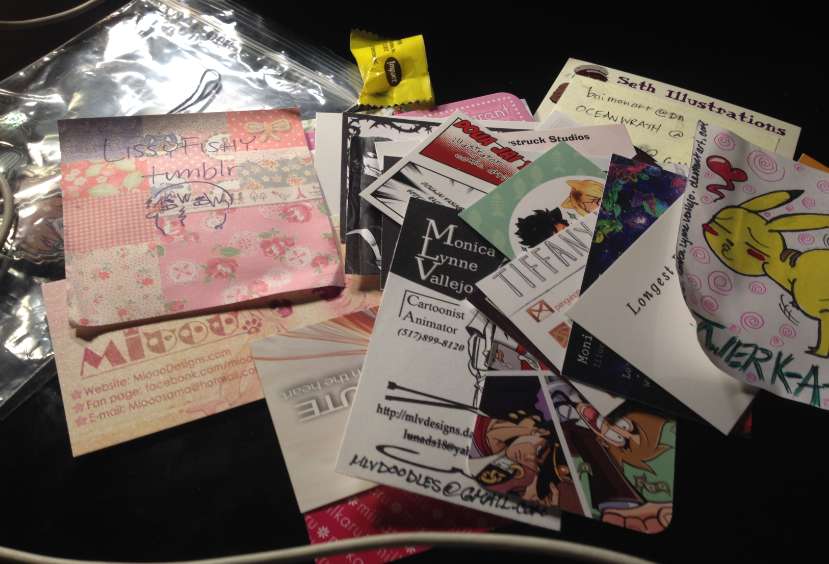 I have no real recap. All I really did the whole time was eat on Friday, eat and find
coshalfnaked
(so I could creep on Bdawg) on Saturday (and try to study but didn't), and run around bothering every other artist I could find on Sunday. <:'D
Thank you to all those who traded with me and to the rest who put up with my creepiness!