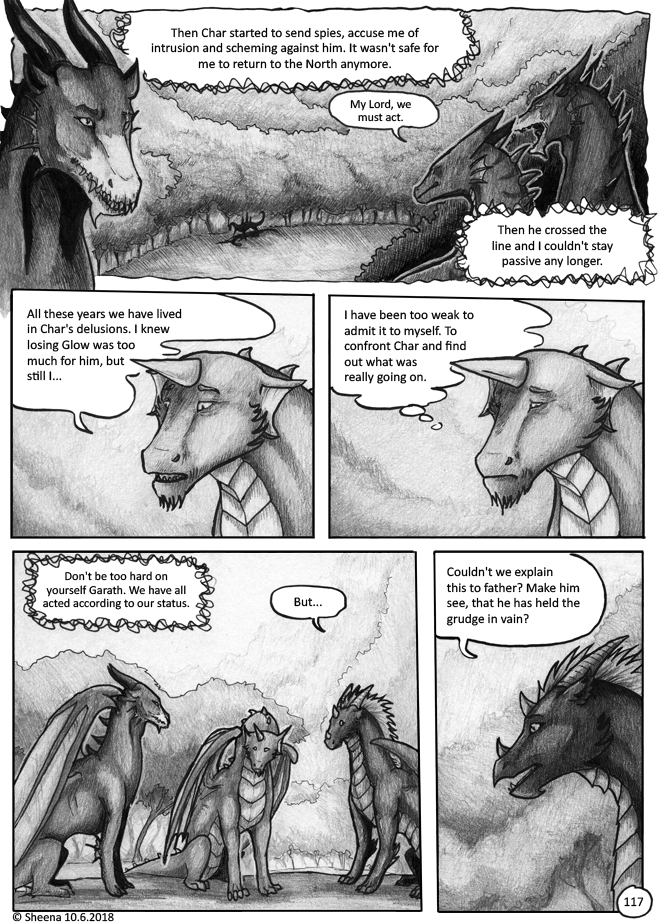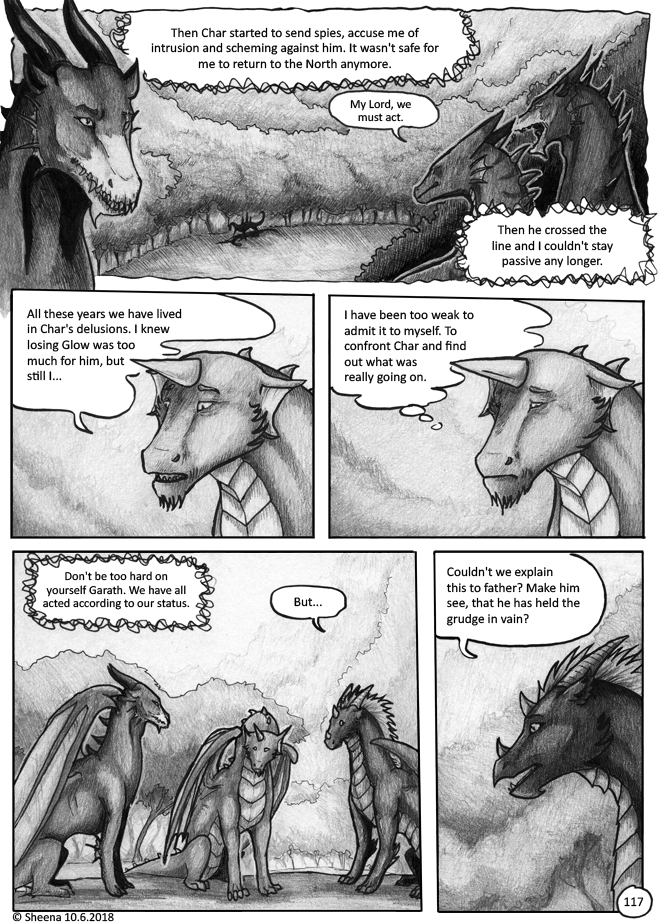 Watch
Previous ||
Next ||
First ||
scheq.deviantart.com/art/Quira…
---
Two old characters are in the first panel. Do you recognize them?


love that third panel though
Reply

I realised I haven't commented on your comic for a while. x'D

Rahn's pose in the second last panel is something beautiful. <3 I love the arch his spine is making on that one.
Reply