Rosso e Nero OC Contest - CLOSED

R.e.N Contest - Win a Year's Premium Membership or the Cash/Point Equivalent!


Update 11/6 - The contest is now entirely closed, and as soon as my judge decides to sit down and look at all these amazing submissions, I'll be able to start sorting out a selection of entries for winners to be chosen from C:!


DEADLINE - 9TH JUNE 2013

Alright, so it's competition time, guys! I call this the
"Rosso e Nero Contest: Draw my Dudez for the Chance to Win Awesome Prizes!"
. Or just the
ReN Contest
, for short. Also "long ass journal of doom" is just as fitting.
I challenge you, regardless of your abilities, to draw my two characters. Together, on their own, however you want. And if you're not confident in drawing people? Give it a go! And if you really can't? Writing is also accepted!
This won't be judged purely on style or skill
, in fact, it'll be based off originality, creativity, effort, all those things that make a good artist. This is
a chance for you to improve your own skills
, so make the most of it.
Prizes, the most important part, right?

1st Prize – A 12 month premium membership OR $30USD OR 2,400 Points


2nd Prize – A 6 month Premium Membership OR $15USD OR 1,200 Points


3rd Prize - A 3 month Premium Membership OR $8USD OR 600 Points

All winners will also win a month long feature in my journal.
I understand that people have bills to pay and money is preferable to a membership or points, so the winners have the option to choose which they want.
Judging may or may not include me. I'm thinking I'll probably get input from my parents (lulz), friends and of course you guys. I don't want this to be biased and I want everyone to have a chance to be a part, even if you're not entering. – If you specifically want to be a judge rather than enter for a chance to win, just say!
So.
The OCs, the almost-as-important-as-the-prizes part.Devin Grayson and Isaac Becker, crime fighting duo and BFFs 4 eva. Aka these two and their ugly mugs.
These two are from a
crime thriller
-esque world of the year 2034. Based in
Las Vegas at the Rosso e Nero casino and resort
(what is currently the Bellagio), but also spread across the rest of the USA and other countries, these two find themselves in some pretty dangerous, as well as humorous, situations. But they do love running riot in Las Vegas and in casinos C:
So far in the Rosso e Nero series, there's been seven completed writings and the ninth is in progress –
Accession, Salvation, Revelation, Redemption, Liberation, Subversion, Infiltration, Exploitation
, and currently
Recollection
)
Essentially, Grayson is a vigilante of sorts who works for some powerful men with governmental ties, known as the Four. They point him in the direction of trouble they want sorted out and off he goes. But before this he was just an average surveillance officer in the Rosso, so he has no fancy military or federal training, so his take on things is often a little off kilter as well as damaging to his health. But he gets the job done in the end. Isaac's the one who gets to watch from the safety of numerous computer screens, keeping an eye on his back and supplying all the information and details he needs, while giving him much needed moral support. And someone to banter with.
Grayson started off as just your average guy, but after rumbling counterfeits, black market stuff, fixing international relationships, stopping World War III, disbanding a drug cartel, infiltrating a terrorist organisation, and as he is currently, dealing with corporate warfare within the oil industry, he's now top dog of the Rosso e Nero – the ownership being payment for putting his life on the line, as well as the billion or so dollars that came with it.
The characters themselves?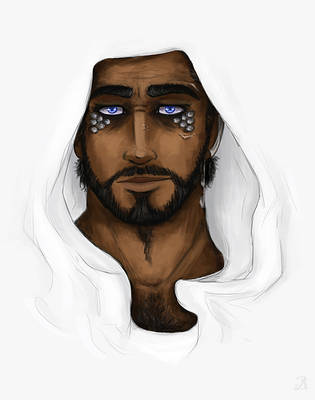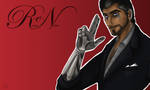 Grayson's
a forty-one year old, native Las Vegan, down to earth guy, with an ego and a temper, though is mostly laidback if not riled up. Confident and cocky, he's not one to shrink away from anything, even if it means he gets himself into stupid life-threatening situations. When not getting shot at, he's just as happy in a club, usually trying to get ladies (though he's married to his casino, so women are a one-off thing ;3), as being in his apartment, though he still prefers to spend his downtime working – he's the epitome of a workaholic. Driven and stubborn as an ass, he holds grudges to the end of time. He's the kind of guy who'll remember if you crossed him and hunt you down, no matter how hard it was or long it took, and deal with you how he sees fit.

More information about him and his appearance is here - sta.sh/0ma48fx5j3z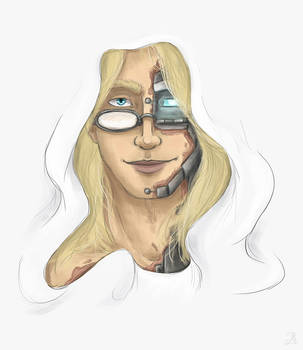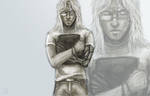 (he's almost surgically attached to that computer tablet ;3)
While
Isaac
is a twenty-seven year old, Maine native, technological and computer-genius with a generally chipper and happy attitude, despite a little trauma in his background (he lost his family to a house fire that messed him up too - which was in fact a stunt sorta kinda pulled by the Four to get him on his own, wipe him from the records and 'own' him). He can be a little jittery in unfamiliar situations/when Grayson's in mortal peril, as well as coming off a little younger than his age at times, but he's gradually learning to man up and get on with things. He's a true sweetheart, without a bad bone in his body and is a true genuine guy who just wants to help. When not working with Grayson, he does on the stuff things for the Four, as well as studying for various MIT qualifications, since he never managed to graduate from it before the fire that 'killed' him.

More information about him and his appearance is here – sta.sh/0z7mfd1ngpq

As a note if you're drawing them together – Grayson is 6'3", while Isaac is 5'6".
There is a height difference
xD
The more you know…!

ALL REFERENCES I HAVE ARE HERE - sheppard56.deviantart.com/gall…

And those by other people for further inspiration are HERE -
sheppard56.deviantart.com/favo…

Have some Gray and Isaac interaction in all it's rambling glory! - sta.sh/01b44citptlt


Your entry can be:

- Either Grayson OR Isaac OR both together (I know we all have favourites after all…!)
- In any style you wish, draw what you're comfortable with or what you want to improve in.
- Preferably in character, so Isaac won't be in the middle of a shootout and Gray won't be getting married, or Isaac won't wear a suit, while Gray won't wear a bikini xD – If you have questions about them, just ask.
- Headshot/half body/full body, however you want.
- Colour or monochrome.
- Try, if you can, to put a little effort in – I want you guys to have the chance to show off and improve. I'm waving a prize in your face, so rise to the challenge C:

Accepted mediums:

- Traditional
- Digital
- Literature – If you honestly prefer to write and that's your talent, be my guest!
- Uh. Everything? Photography if you really want to dress up/cosplay? xD Photomanips, bluetac models, carved soap, papercraft? Idk, BE INVENTIVE? 8D

Rules, of sorts:

- Play nice. Do –not- insult other people. If I catch you doing this, you will be out of the running – the Mona Lisa of an entry or not, insulting other artists is a no no.
- Abide by dA rules, as would be expected.
- Be awesome.
- Be creative.
- Just. Be cool.
- I suck at rules.
You can enter as many times as you want
, there's no limit. So if you want to draw Isaac ten times in ten different poses/facial expressions, go right ahead :3 But you can only place once.
Deadline
:

JUNE 9th 2013

You can either post your entries to the competition HERE in this journal, or Note me them
. I'll set up a folder in my favourites for all the entries (lol 'all' I'm so hopeful), but I'll also put participants up in this journal as a sort of mini feature and to keep track of 'em.

All images entered will be available to see here - sheppard56.deviantart.com/favo… - as it (hopefully) fills up :3

Things may well
CHANGE
in this journal, so keep an eye on it. I won't be doing too much, maybe just updating info/putting in things I've forgotten/correcting bad coding... xD
Also, please share news of this contest if you can. I'm not making you post a journal about it, just let your friends know if anything comes up in passing C:
Entries: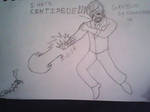 :thumb358971418: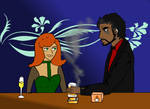 :thumb360756202: :thumb360757837: :thumb363709838: :thumb364513108:
:thumb367339725: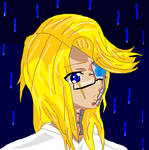 :thumb370943708: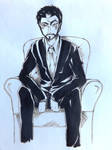 :thumb371484505: :thumb371787285: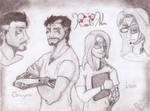 :thumb372004324: :thumb372596359: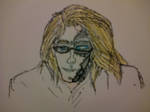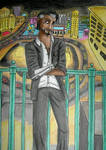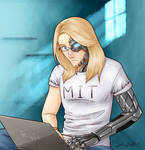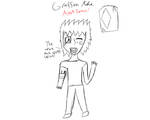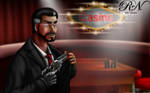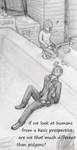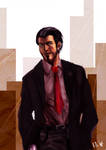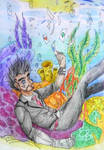 :thumb376758779: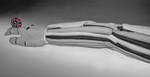 :thumb376847211: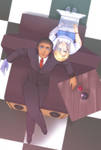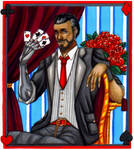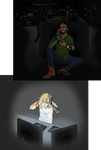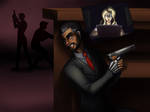 My OCs

My OCs by wonderful artists here on dA :3
:thumb360843613: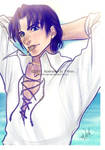 :thumb351887545: :thumb360598643: