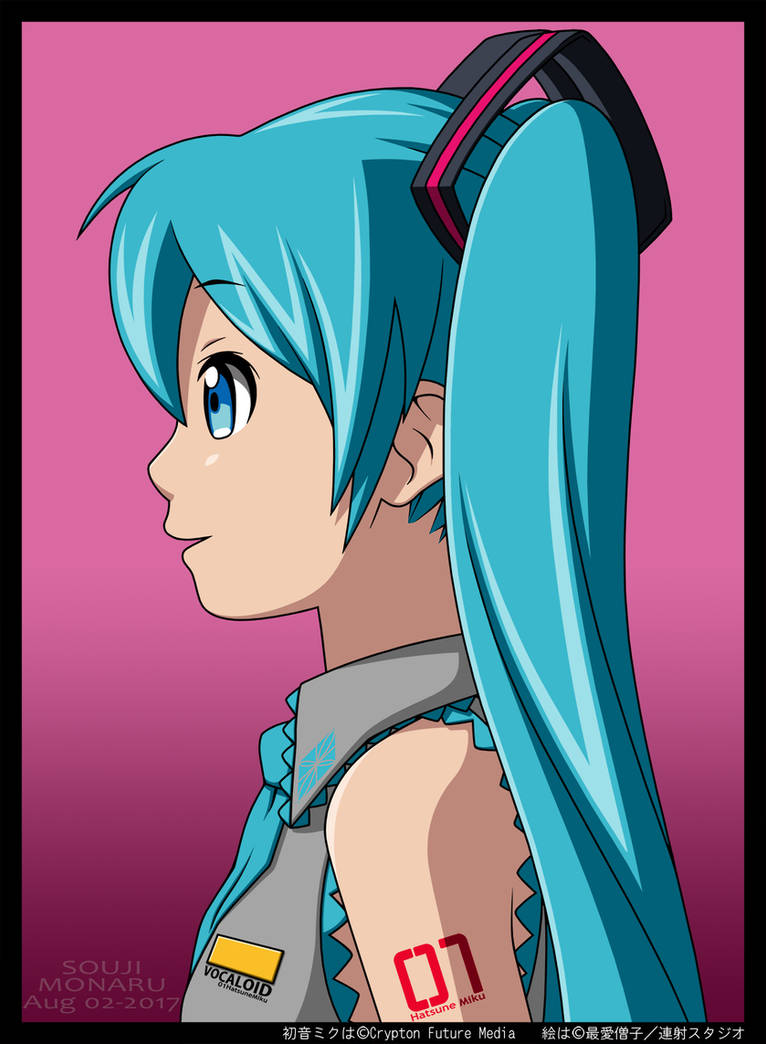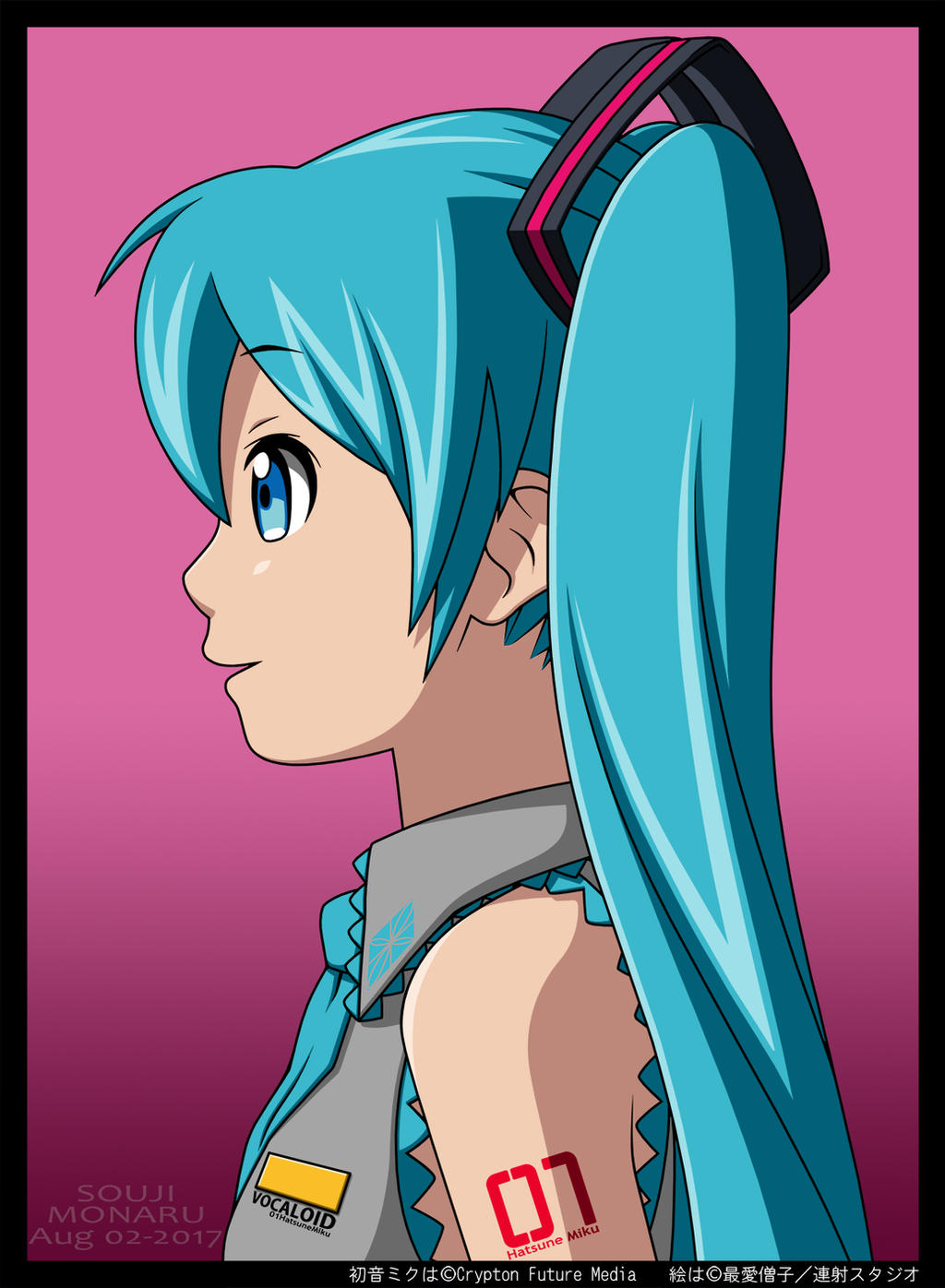 Well now. After the fun I had with drawing Luka, I decided to try drawing Miku again, and here she is!
I drew the initial picture over three months ago and only today finally finished her. It was just me being
very lazy and procrastinating the finalisation of the thing, but its done now so I can relax a bit. I also had
tried to use my graphics tablet to do the digital inks etc and failed so bad that I gave up for a while. Did
the entire thing with my mouse like usual, and realised that I'm probably better off just using a mouse
to do these from now on. I can use the tablet for a Flash project I might try later.
Anyway, please let me know what you think of Vocaloid 01 Hatsune Miku!

Hatsune Miku is ©Crypton Future Media. Artwork by Souji Monaru 2017-08-02. All Rights Reserved.

Looking good, buddy! The art style reminds me of the latest Pokémon game. ^^
Reply

Its good to see you posting again >u<
Reply

Thanks! I have another I have yet to start digitalising, and one in my mind I have yet
to draw, but I'll get there yet! ^_^
Reply