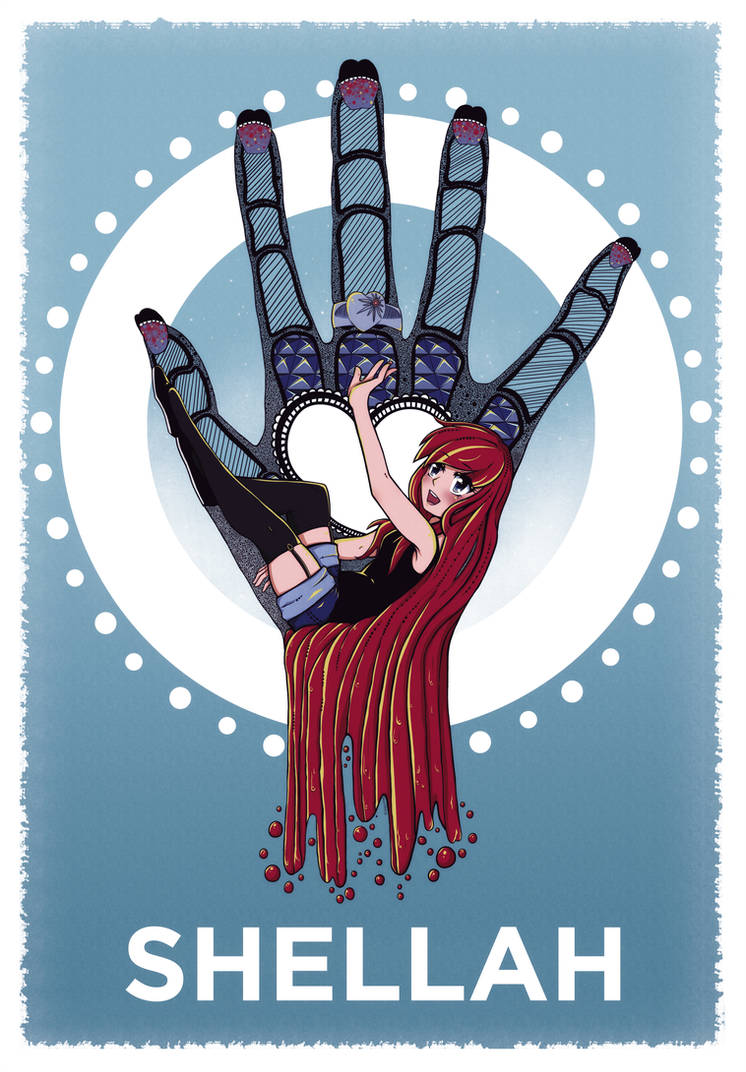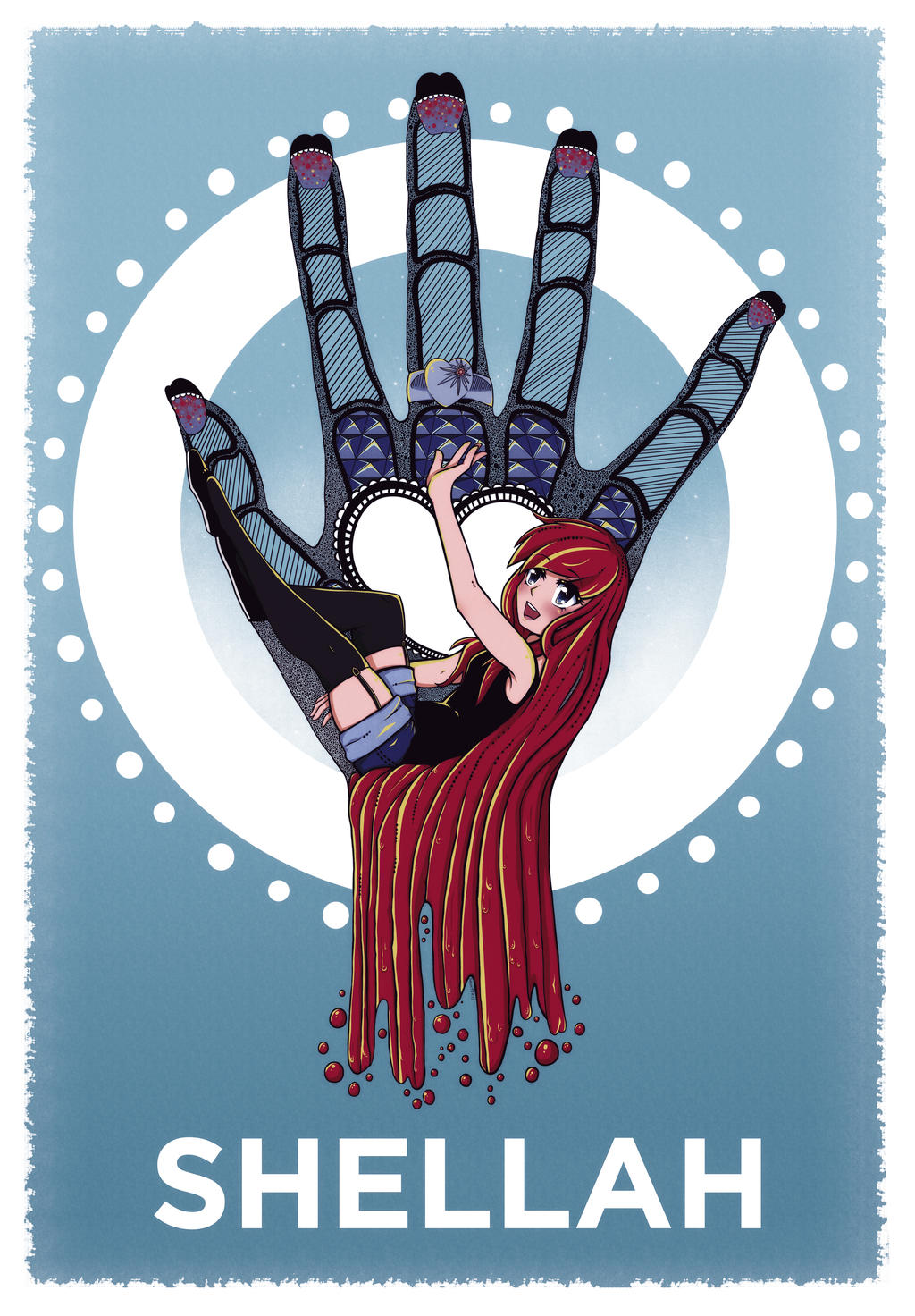 Download for full view! (There's a lot more detail!)

Woof. This took around 2 weeks of hard work to complete. *phew*
Started off as a doodle and hand trace, ended up being drawn in ink, then scanned, then digitally enhanced to look a little like a Drew Millward piece. Now it's being used in my graphics exam project. Haha

Yeah, I really need a new 'ID' or portrait picture of myself to use as an identity so I got to making one! As said, took 2 weeks due to my silly mistake of using ink of normal cartridge paper so the ink bled, had to alllll be redrawnnnn.

Alas, I got it done finally.
I'd like this also to be a benchmark towards a new start of style development. I don't really have an interesting recognizable style, so I'd like to try and develop one of such. Although this picture is slightly inspired by Drew Millward's work, it does have a few personal style features. I hope to build from this illustrative image. :3
I may also request my boyfriend to screen print this for me to make a cool poster! Shall show results if it happens hehe

Enjoy anyway, a lot of work went into this hehe.

≈≈≈≈≈≈≈≈≈≈≈≈≈≈≈≈≈≈≈≈≈≈≈≈≈≈≈≈≈≈≈≈


FIND ME OVER AT...


■ Twitter:
twitter.com/xshellah
■ YouTube:
youtube.com/xshellah
■ Facebook:
on.fb.me/19QFHif
■ Twitch:
bit.ly/1ybFxXK
■ Soundcloud:
bit.ly/1DP8VIe
■ Lyrics:
bit.ly/1GnoRnh
≈≈≈≈≈≈≈≈≈≈≈≈≈≈≈≈≈≈≈≈≈≈≈≈≈≈≈≈≈≈≈≈