I currently have been doing a lot of these adopt/Ref sheet things.
SO I NEED TO KEEP DOING THEM.
I was wondering if anyone was interested in CUSTOM ones~!
20 dollars!
THEY COME WITH A FREE ICON OF THAT CHARACTER
Examples :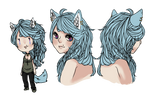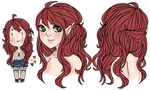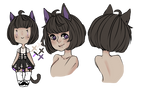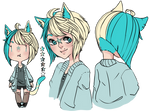 I NEED TO RAISE 140 DOLLARS!
SO THERE ARE ONLY 7 SLOTS~
(If you dont want a custom adopt, I can make a ref sheet of your character this way as well~)
1.
oimayo
2.
3.
4.
5.
6.
7.
(THESE WILL BE DONE IMMEDIATELY DUE TO MONEY BEING NEEDED.. LIKE RIGHT NOW. )