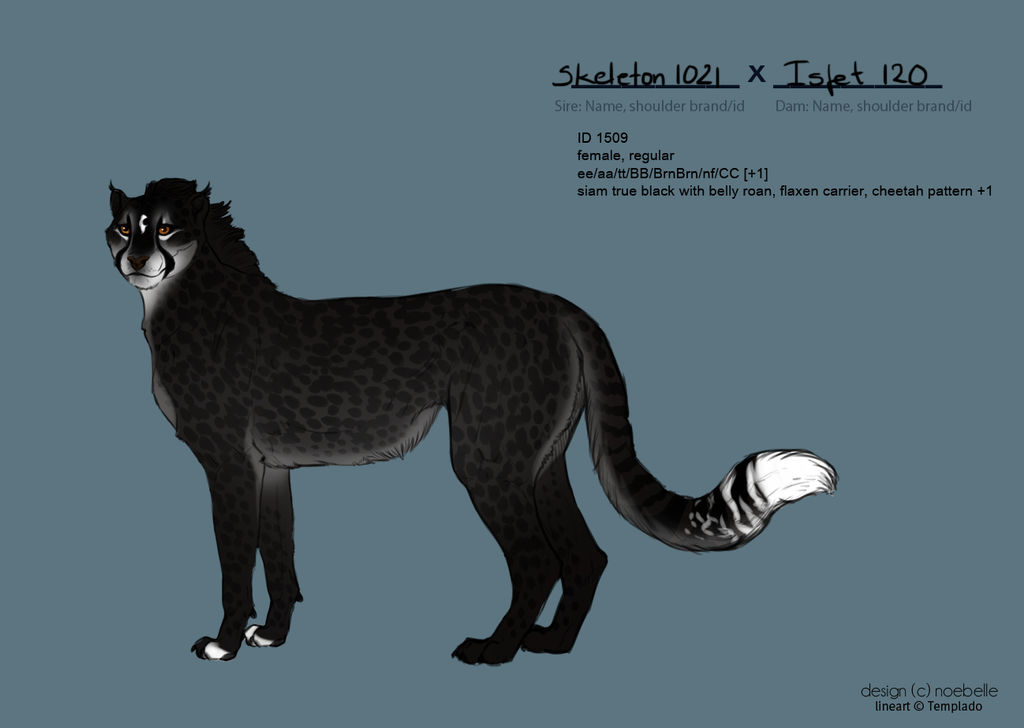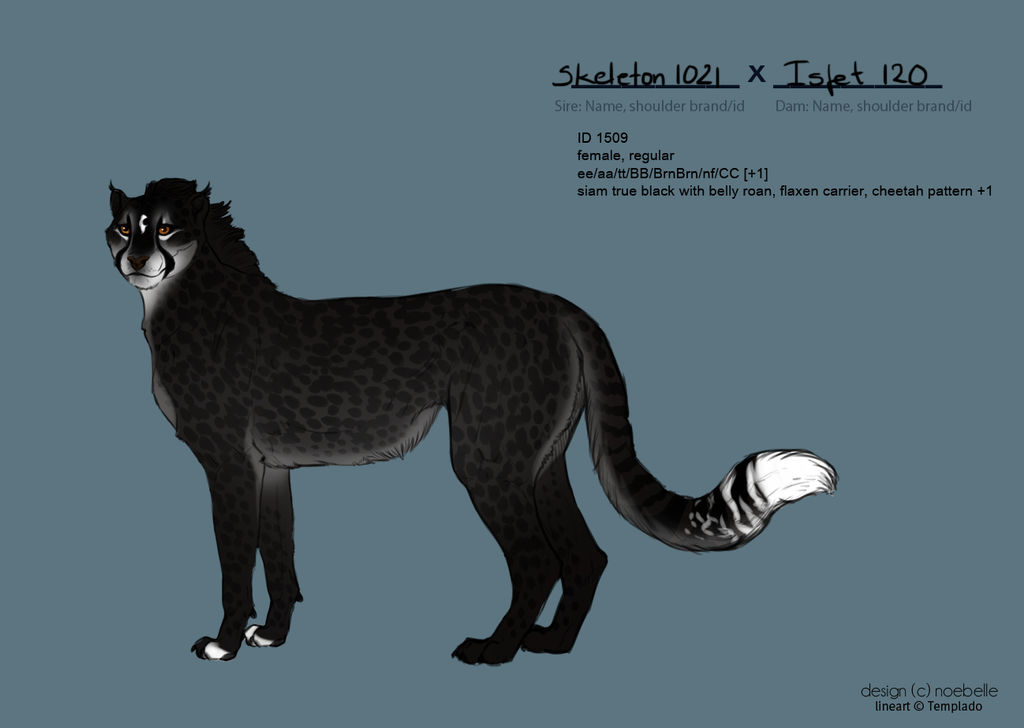 Watch
Name: WBR The Newt 1509
Nickname: Newt
Shoulderbrand: 1509
Species: Shedu cat
Gender: female
Height: 179cm
Age: 2 years
Coat color: ee/aa/tt/BB/BrnBrn/nf/CC [+1]
siam true black with belly roan, flaxen carrier, cheetah pattern +1
Max. sprint speed:
Max. stayer speed:
Line: Mahogany
Owner:
Wolfsbaneranch
LOG:
SHOW ENTRIES:
TRAININGS:
BREEDINGS:
ITEMS:
Stamina test: no
Speed test: no
Junior test: no
Official racetrack:
Carier:
Character: Newt is rather full of herself. She is a amazingly gorgeous girl who takes pride in looking
and feeling great. She has a nack for jumps and loves them after a unexpected turn of events in
her free will race. Shes snappy when other racers get too close to her, but very energetic and can
be hard on her reins, thus we advise against the use of reins with this cat.
------------------------------------------ SSS:
Mahogany
----------------- SS:
Lone Ranger 14
------------------------------------------ SSD:
Anit 1
Sire:
LiO Skeleton King 1021
------------------------------------------ SDS:
Bentehhor
----------------- SD:
Anit 1
------------------------------------------ SDD: unknown
------------------------------------------ DSS: Ramses
----------------- DS:
Ramses II, 13
------------------------------------------ DSD: Amaunet
Dam:
Isfet 120
------------------------------------------ DSS:
Rockstar
----------------- DD:
6th
------------------------------------------ DDD:
Anit
Design ©
noebelle
Breed ©
Templado