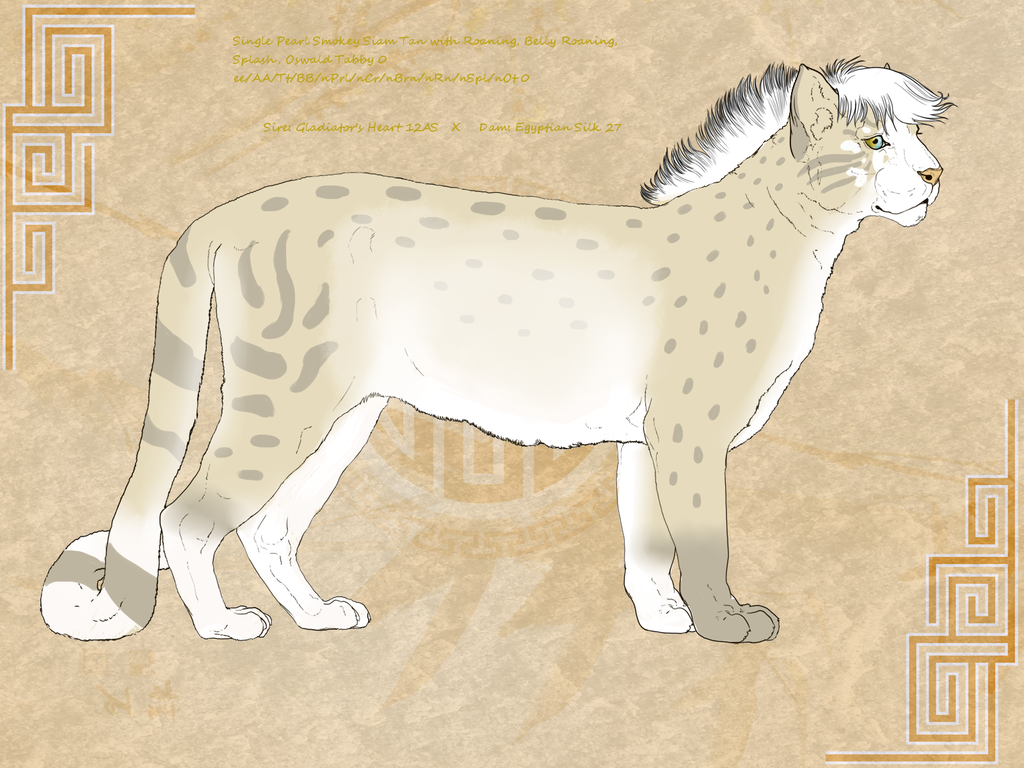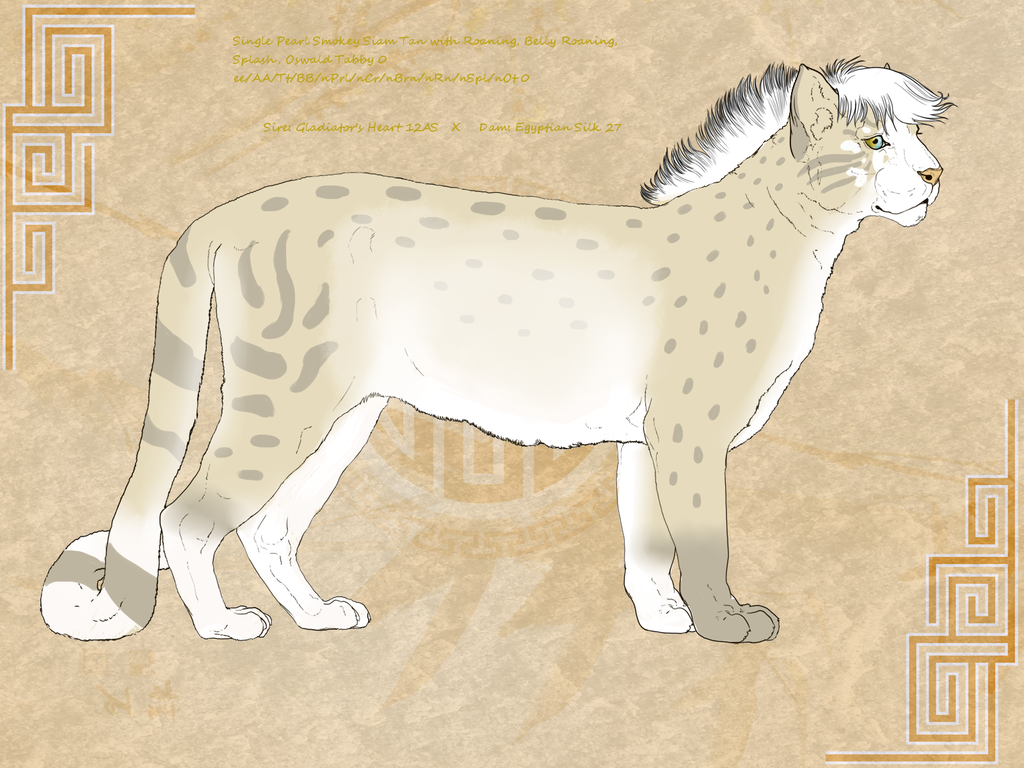 Watch
Name:
Ezekiel CC 2708AS
Nickname:
Zek, Eze
Shoulderbrand:
2787AS
Species:
Asian Shedu cat (Tiangou)
Gender:
male
Height:
100 cm (as adult - 160cm)
Age:
5 months
Coat color:

ee/AA/Tt/BB/nPrl/nCr/nBrn/nRn/nSpl/nOt 0
Single pearl smokey siam tan with roaninig, belly roan, splash, oswald tabby 0
Special Trait: Yellow Eyes
linked to CR
Max. sprint speed:
? km
Max. stayer speed:
untested
Line:
Gladiator line
Owner:
Forget-Me-Not-Fields & RoseThornStables
LOG:
SHOW ENTRIES:
TRAININGS:
BREEDINGS:
ITEMS:
Stamina test:
no
Speed test:
no
Junior test:
no
Official racetrack:
never raced
Carier:
?
Character:
Zek is a very playful cat, that enjoys playing pranks at others. He'll suddenly jump on you, another cat's tail ... he's sweet trough, He'll come comfort you when you need it. And he'll make you smile. He's one of those cats with the adorable charm to make you smile no matter what! His favorite treat is salmon and smoked fish!
------------------------------------------
SSS: unknown
-----------------
SS: unknown
------------------------------------------
SSD: unknown Sire:
Gladiator's Heart 12AS
------------------------------------------
SDS: unknown
-----------------
SD: unknown
------------------------------------------
SDD: unknown
------------------------------------------
DSS: unknown
-----------------
DS: unknown
------------------------------------------
DSD: unknown Dam:
Egyptian Silk 27
------------------------------------------
DSS: unknown
-----------------
DD: unknown
------------------------------------------
DDD: unknown