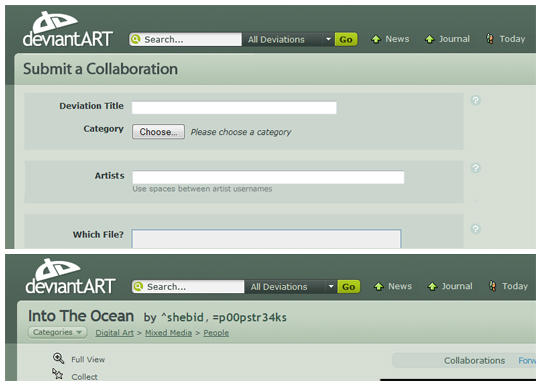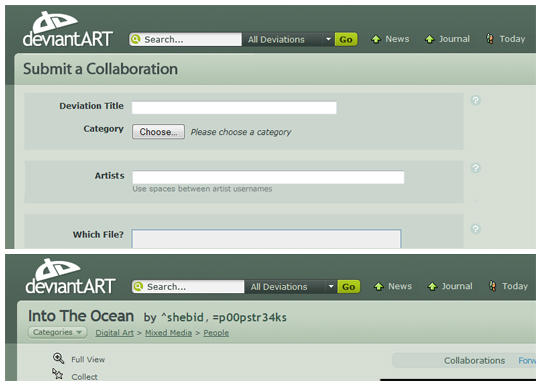 Watch
So I sucked at the visual suggestion up above, big deal. I think the picture I'm trying to paint in your minds has pretty much been painted.
Basically, it's a suggestion for the ability to actually submit art as collaborations.
Why this would rock:

One of the multiple artists submit it, but every artist involved has it in their gallery.

Every comment, favourite, or collection would go to each artist. (That way, each artist will equally have the same appreciation)

Daily deviations on collaborations would go to each artist. Nothing worse than being a GM, finding something amazing, and realizing it's a collaboration.
Perhaps there should be some way that each artist who participated that is listed should be notified upon submission and should accept, so that people don't include artists that actually did not participate, just to be a troll or for other reasons.

Blah. This has to be done, seriously



MAYBE NOT HOW I MADE IT, BUT SOMEHOW!