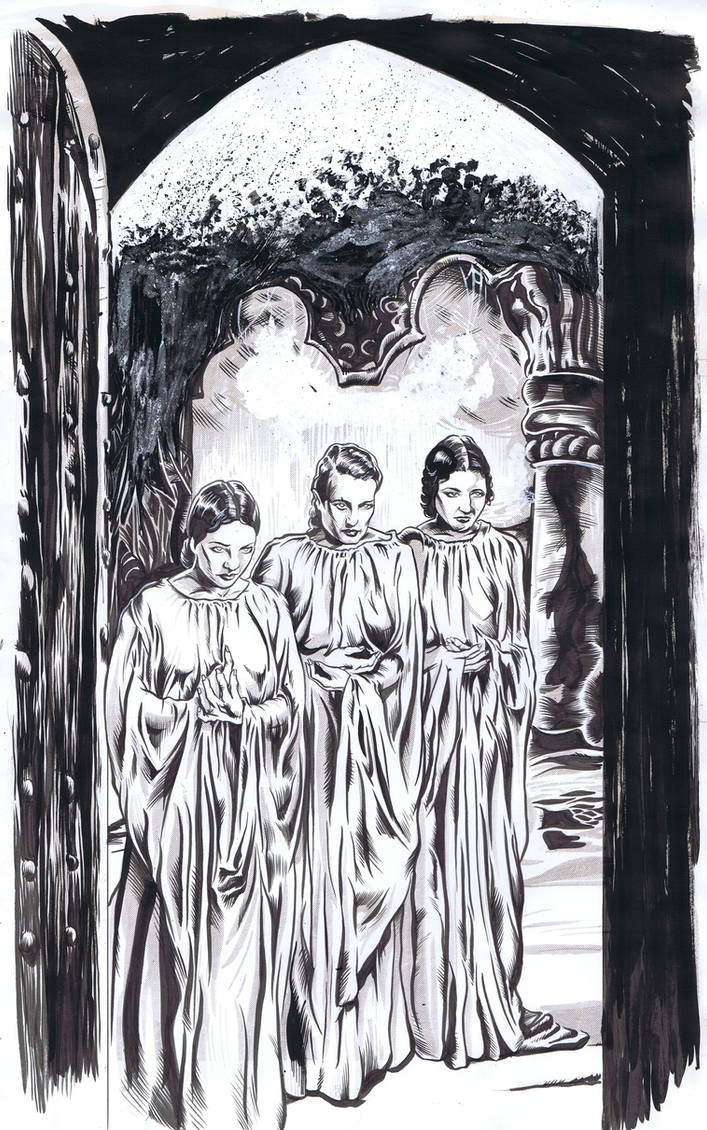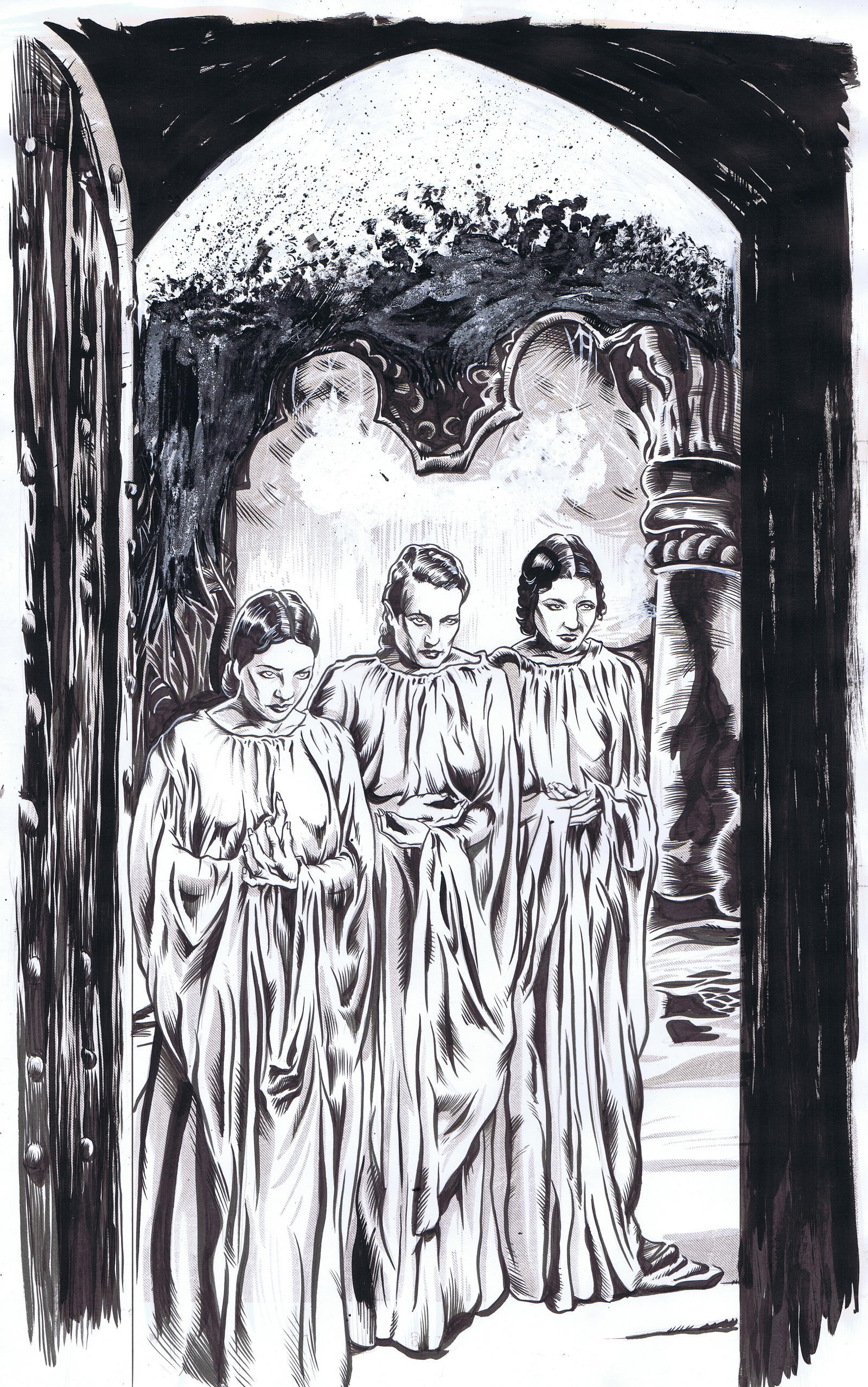 Watch
Dracula
1931 vampire-horror film directed by Tod Browning and starring Béla Lugosi as the title character. The film was produced by Universal and is based on the stage play of the same name by Hamilton Deane and John L. Balderston, which is based on the novel Dracula by Bram Stoker.
I always wondered what happened to the original brides after Dracula went to his Carfax Abbey condo in England. I believe there is a story there...
Brush and ink on Retro-Tint board.
The Mummy:
[link]
The Bride of Frankenstein:
[link]
The Bride Colour:
[link]
The Wolfman:
[link]
The Wolfman Colour:
[link]
Doctor Pretorius:
[link]
Mark of the Vampire Colour:
[link]