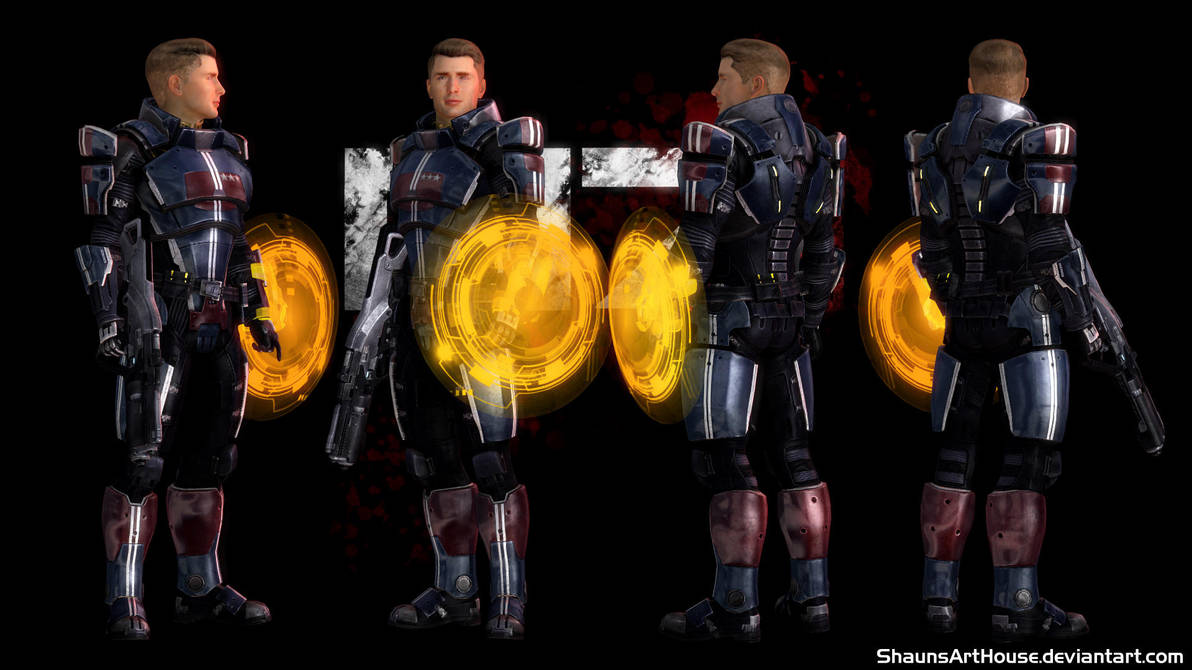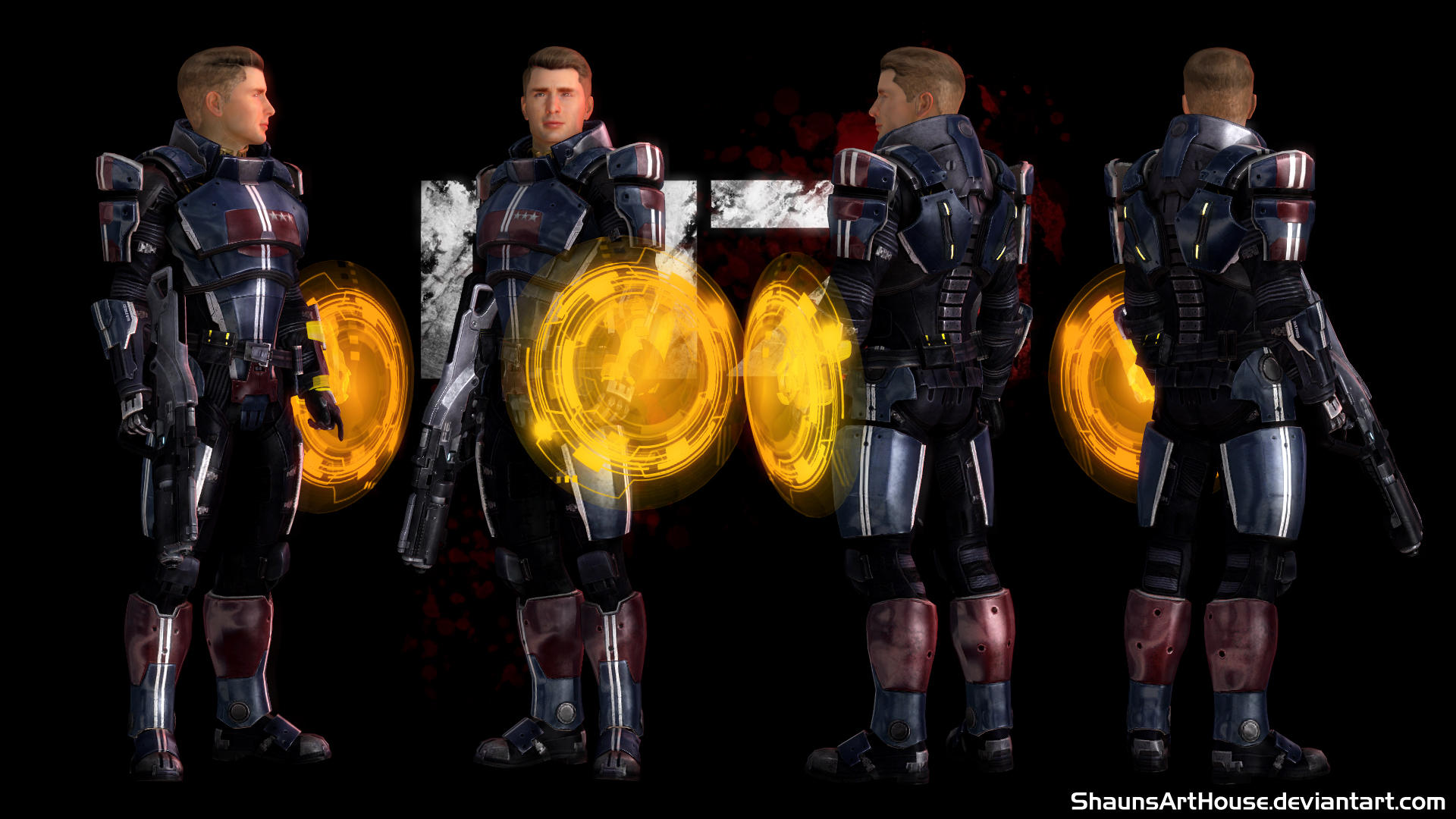 Mass Effect and background belongs to Bioware and EA Games.
The name "Occitania" in the context of the original character names/stories/concepts belong to me and are not to be used without my permission.
This is fanart only and not for profit.
-----------------------------------------------------------------------------

Update: Changed his last name to Flynn as it's not so lame as Eagle



On

's recommendation, I added some red accents to the armour for a true Cap America tribute. Added three Captain stars and reworked the face bumps too.

An old flame of Jessica's, Captain Flynn is played by Chris Evans. Cap plays by the rules but sometimes his feelings for Jess end up making him question his orders.

Would anyone want to choose this big guy as your love interest? Should I make a training/romance version of him?

Want to see and read more? Come and join our group here: masseffectoccitania.deviantart…

Thanks to Nach77, X-N-A, Tyxta for parts.