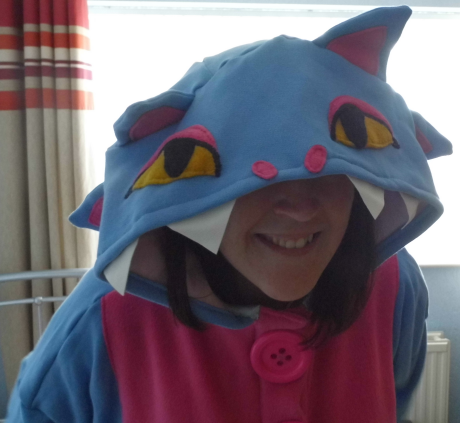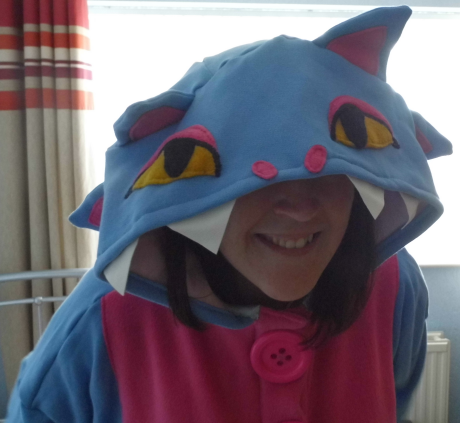 Here is a photo of the Kigu I won back in March for this entry
shauni-chan.deviantart.com/art...
into the Ni No Kuni Design a familiar contest. I ware it a comic con in Manchester for a while, but due to a heat wave in the UK at the time I had to take it off. Thank you very much Bandi Namco and the Kigu company that made it!