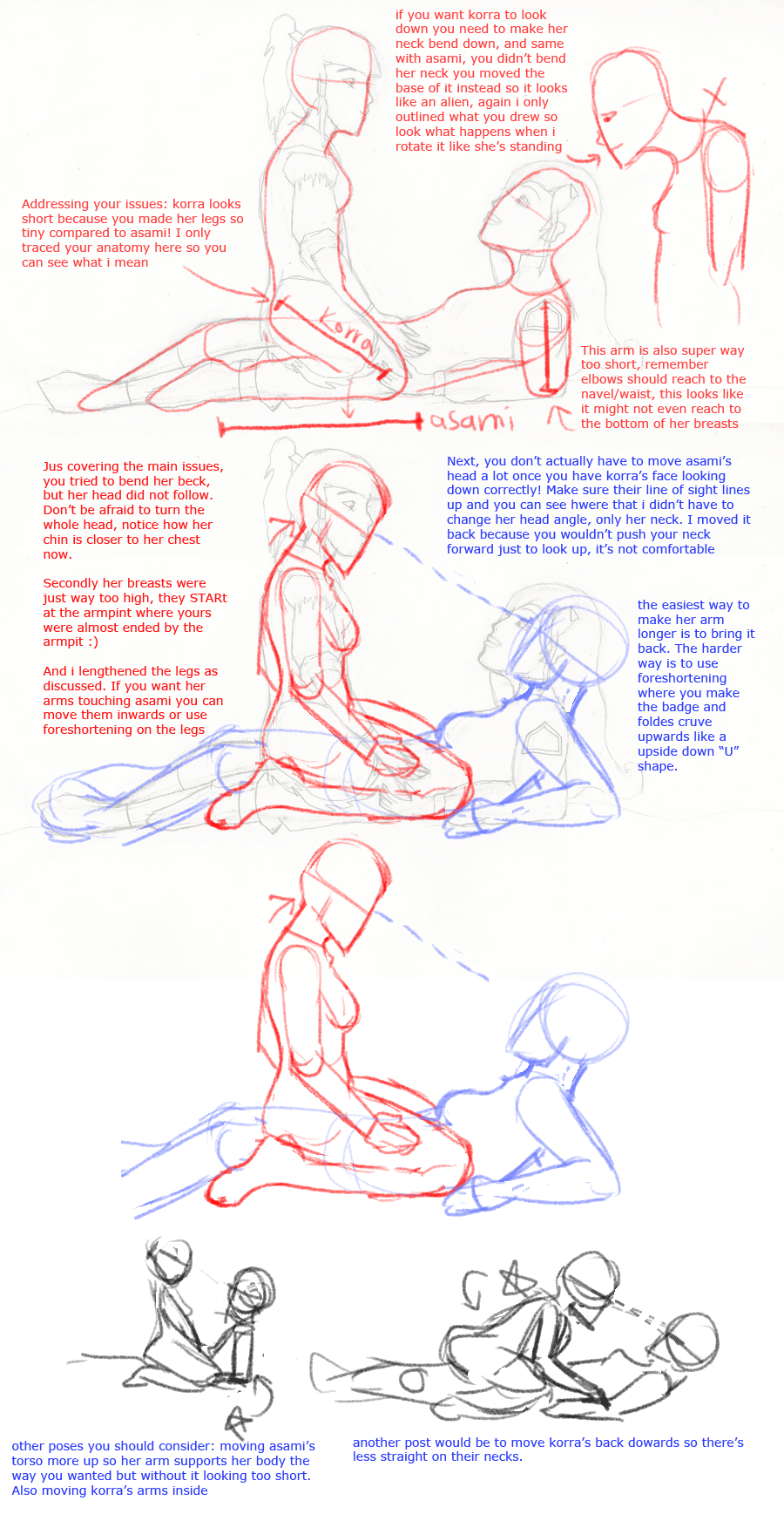 Redline for ~
Tatertot88
of their drawing:
. As always if anything is confusing or unclear please ask
P.S. Anyone is better off not shipped with mako LOOOOOOOOOOOOOOL.

If you would like me to redline something for you:
-Note or leave a comment for me on my page or this drawing with a link to your drawing that's already submitted to the club
-If it's not in the correct me manga folder please tell me which folder it is from so i can submit it to the right one when i do


Oh! i love this pose but for me is hard to do it, i will try my best for draw something like this.
Reply

Thanks so much for the redline! I've been attempting to practice foreshortening but thats just super hard for me. I think its because i still kinda suck at anatomy but *shrug* im trying. And yeah...Mako can be alone with his scarf for all I care lol.
Reply