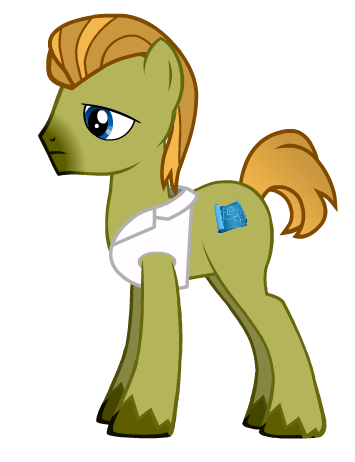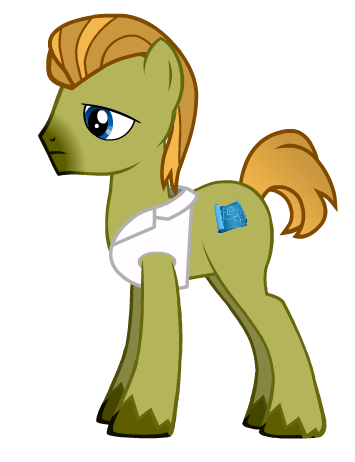 Watch
This is a concept for Inquiry the Earth Pony engineer. The cutie mark needs to be changed. That one is just a placeholder.
[Edit] His cutie mark is a set of blueprints. He's an engineer, after all.
[Edit the Second] Thanks to Kyleevee
[link]
I now have a not so crappy looking mark. Thanks again!
This was created using the Pony Generator
[link]
That thing is awesome.

Ah, so this is Inquiry... looks good ^^
Reply

Thankies. I love that generator and I should play around with it some more. Though, honestly, I need to just get my hand drawn version uploaded. After all, the mark is wrong. =/
Reply