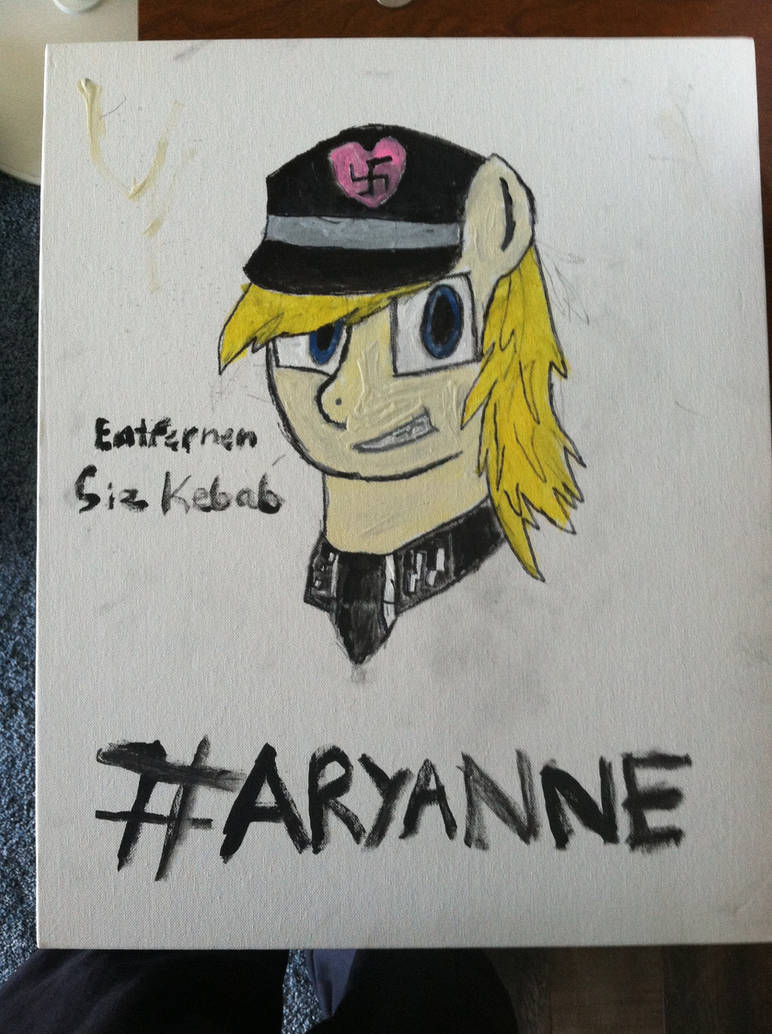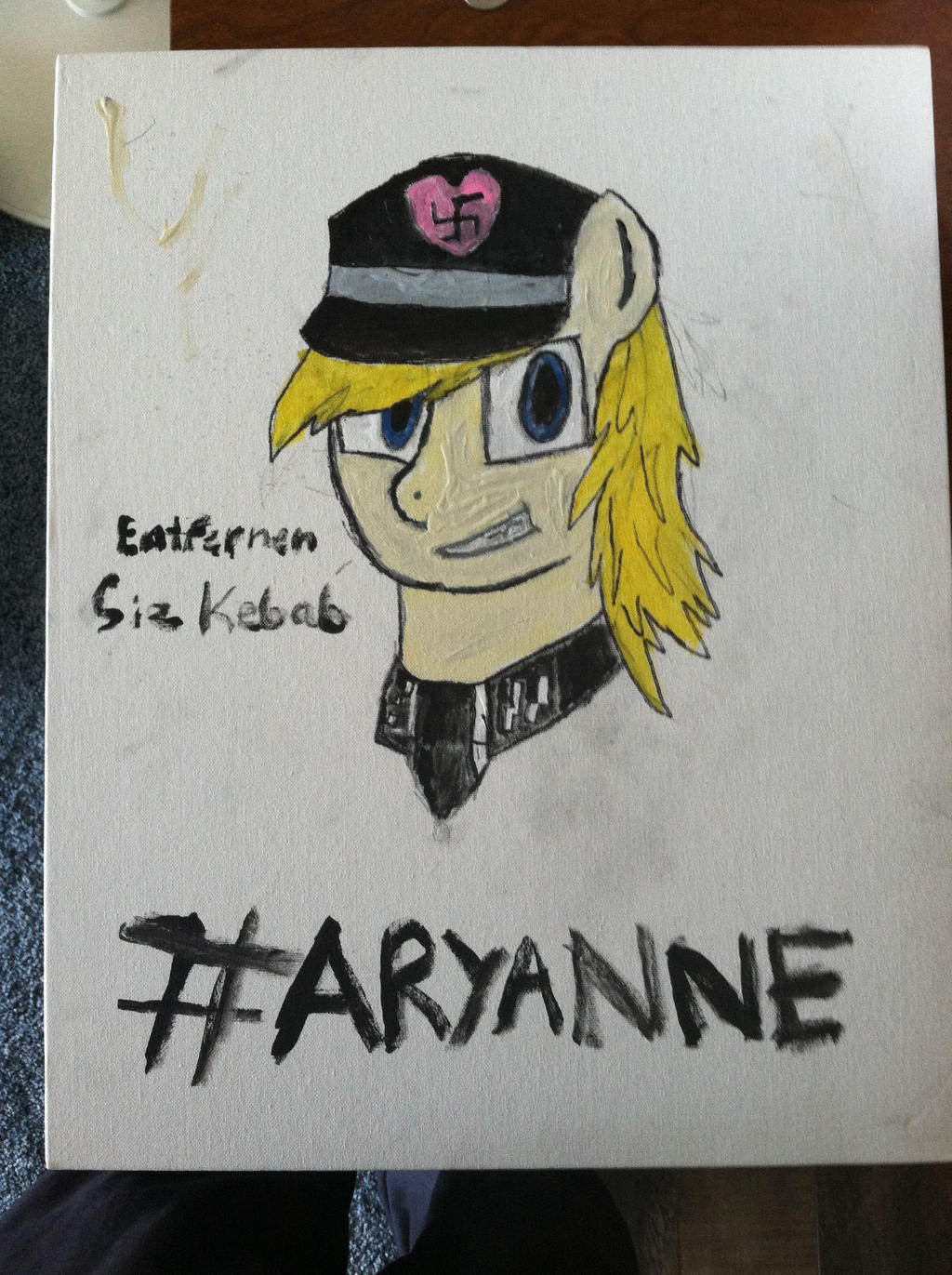 Watch
Praise Aryanne! For some reason I just felt like drawing this piece of artwork. Please don't get mad at me for the poor craftsmanship Miss Aryanne. Those words words in German translate into remove Kebab.
Also if you are offened by this, congratulations, nobody cares.
Aryanne belongs to this shitposter:
aryannehoofler.deviantart.com/
I did my part to spread the Aryanne cancer around now you do yours!