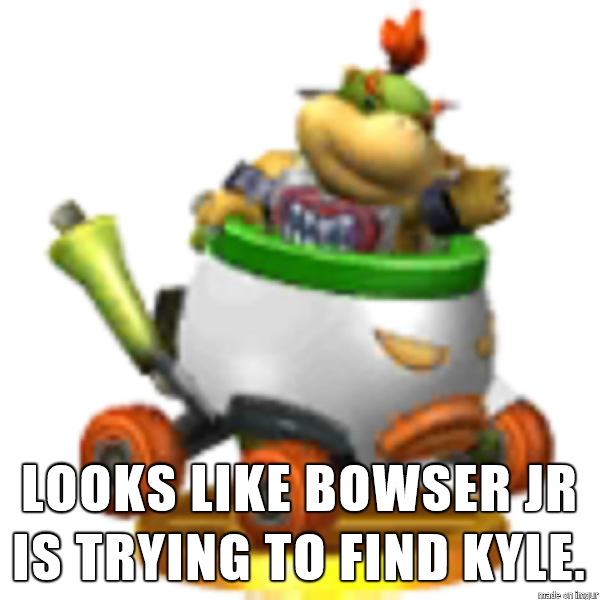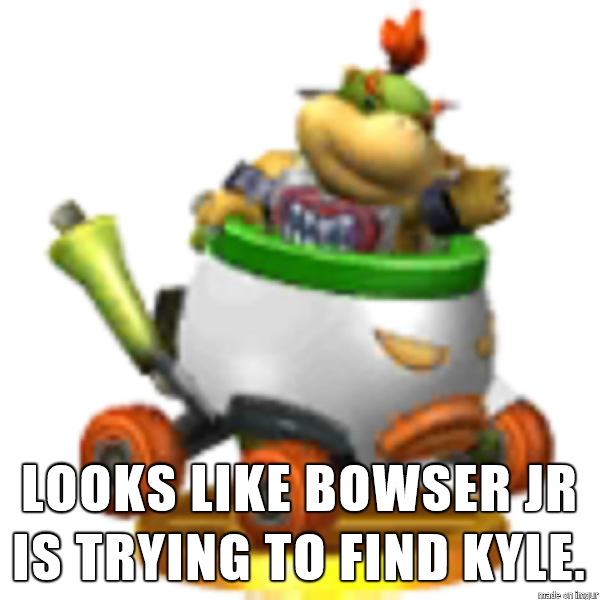 Watch
He also might be that Poisonous Mushroom Bowser Jr. read about in books at the castle library.

Anyway that was an actual book that the Nazis wrote during the Third Reich Era. I know this sounds funny to most people, but every time I play as Bowser Jr. in Smash and he has his victory celebration(3 different kinds of course) one those V.Cs is when he's driving in his clown car I can see his arm being raise while in the car giving a salute that looks like a Hitler one. If you ask me I think Nintendo has some kind of addiction to Nazism, but maybe I'm just seeing things eh.

BJ hehehehehe, sorry. BJ belongs to Nintendo.

Meme by me.