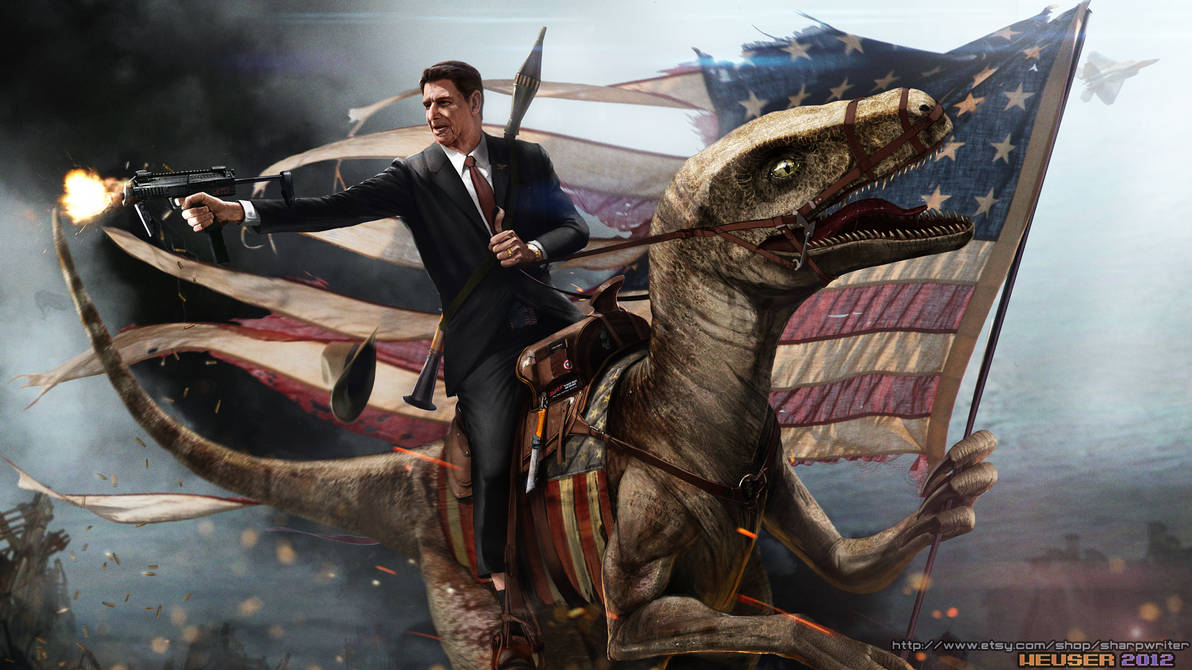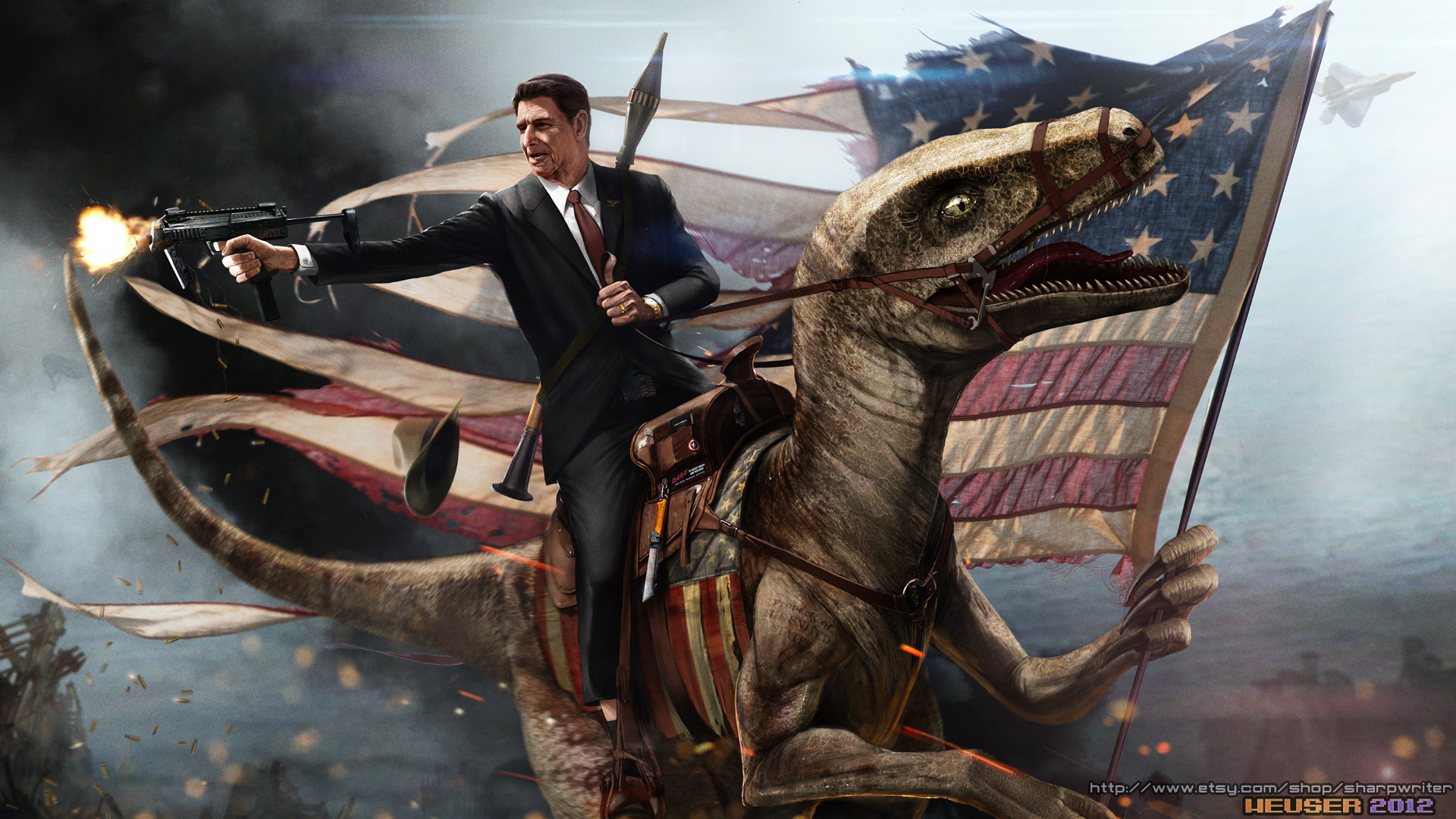 Canvas prints available here --->
www.jasonheuser.com/shop/regan…
Get a 12x18 print here--->
www.jasonheuser.com/shop/rapto…
Get a 24x36 print here--->
www.jasonheuser.com/shop/rapto…
Download the 1920X1080 wallpaper on the right.
"Mr. Gorbachev, I tore down that wall" The famous speech President Ronald Reagan gave after he destroyed the berlin wall. He rode he most trusty steed into battle...a raptor which he had the CIA clone for such an occasion. Practice Reaganomics today and buy this print to show your love for 'merica!
I hope you guys all enjoy this, after I got so many people requesting Reagan I finally did one. Enjoy !
CS4
Cintiq
Dominos Thin Crust Pizza