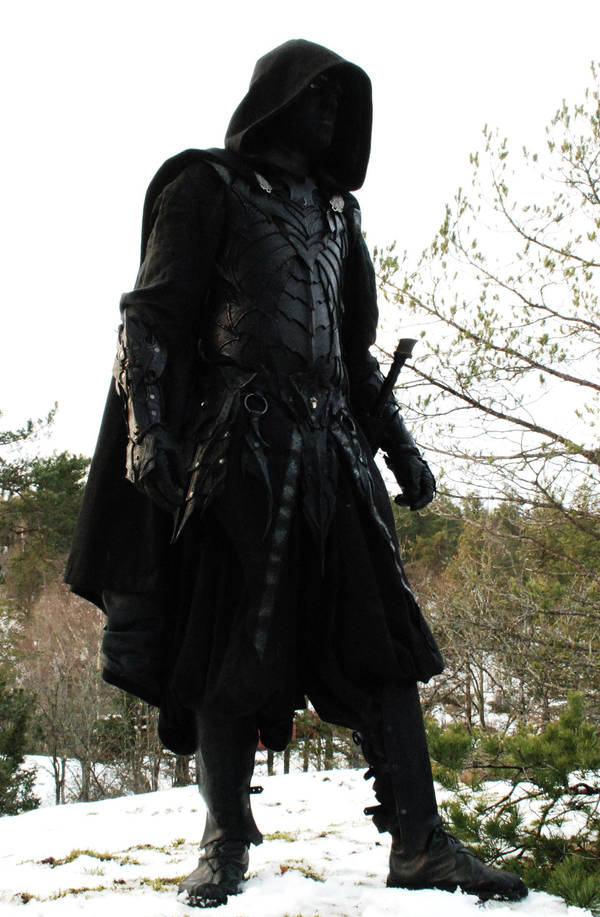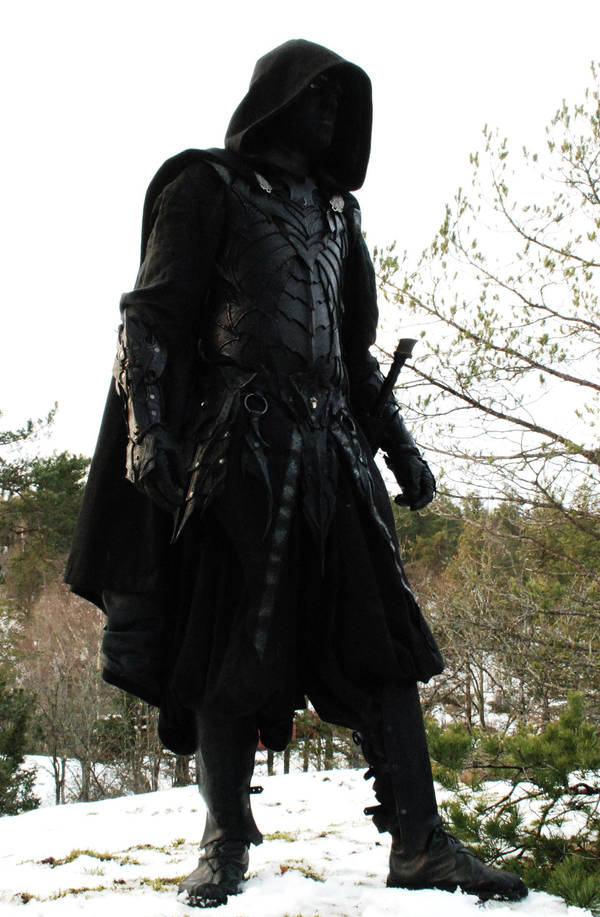 Watch
Me wearing my own drow gear, being finally finished (apart from the sword..).

Made out of mostly leather and various fabrics.

Made to fit the role of a house speciallist, mainly educated in diplomacy, espionage and assasinations. Also make good infiltrators and scouts.
This one here is a subcommander of the specialist branch in the rank of a captain.