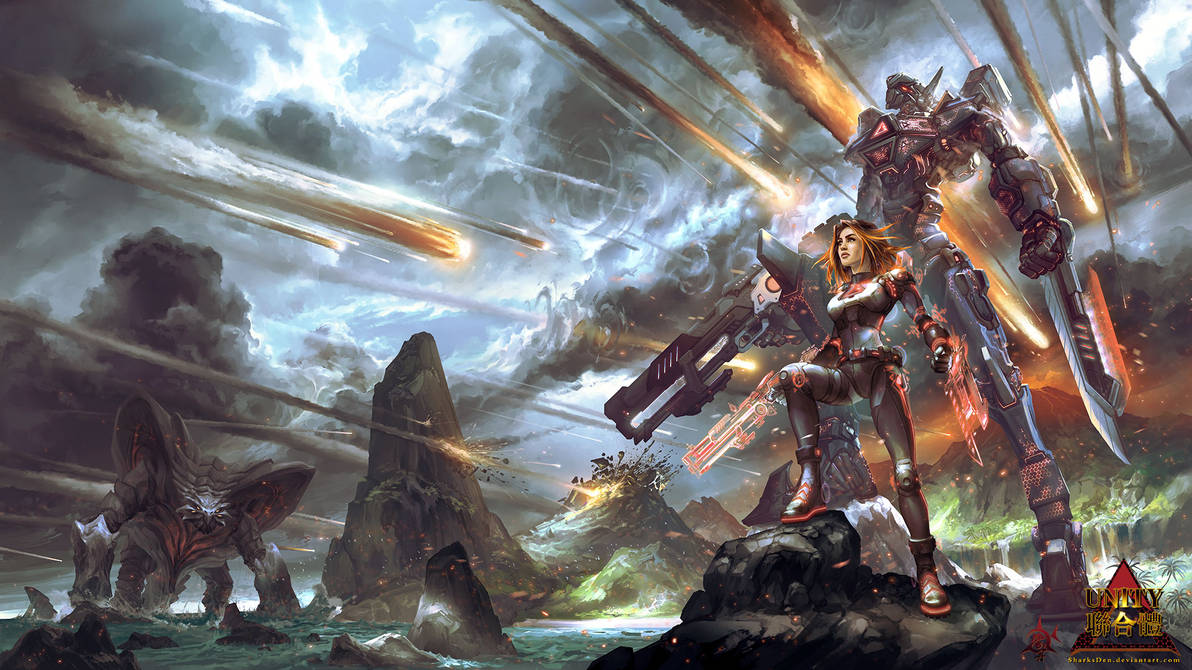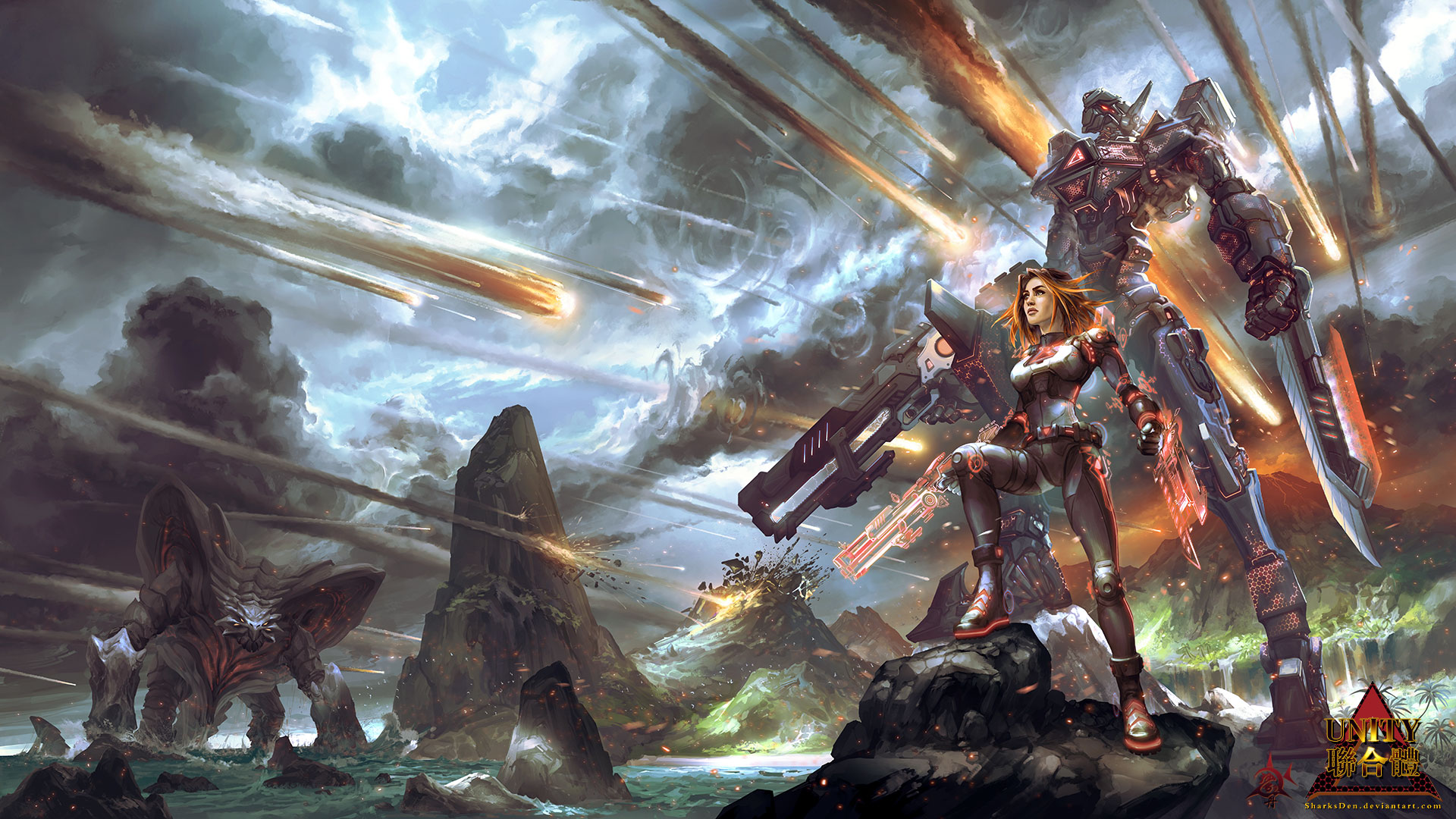 "UNITY Trilogy" b
ook one
by Jeremy Robinson.
Released: bewareofmonsters.com/unity/
<= Plot introduction in here.

Cover art and c
oncept design
by me.
(ง •̀_•́)ง This is an interesting and meaningful design experience
with the author
. Hope you like it~


Have you noticed its legs more slender than most common mechas? Jeremy's fictitious
technology made the huge human form mecha more reasonable:Leave the gravity problems alone, it can floating fight on the ground like figure skating, agility, speed, and grace.
The kaiju, as you see, is a kind of heavy armoured
≖‿≖✧
---
Available on InPrnt:

www.inprnt.com/gallery/sharksd…

Awesome work. You're true professional! These metheors looks very realistic. Work looks really impressive.
Reply

this is amazing work and epic posing
Reply

Reply

I think I had a dream like this once....
Reply

Jaw Dropping! Amazing work! Thanks for sharing!

Reply

Reply

Reply

This is badass! Somebody cue the Pacific Rim theme!
Reply

Reply

Awesome. I really dig the composition!
Reply

whoa this reminds me pacific realms great art <3
Reply

Reply

Reply