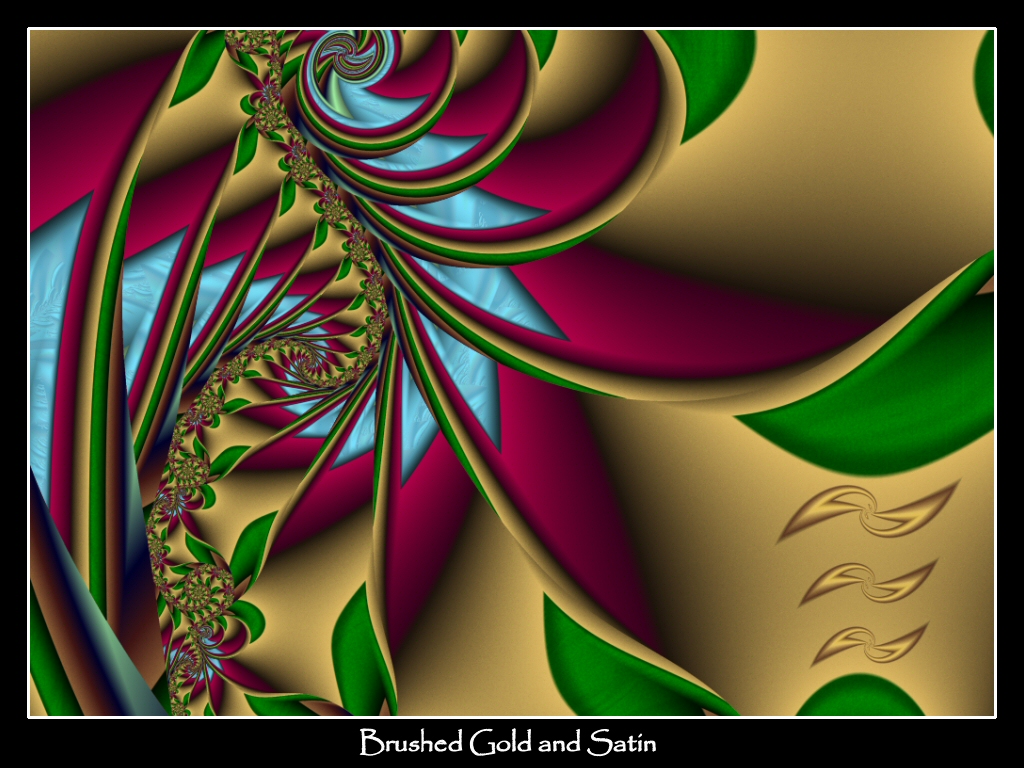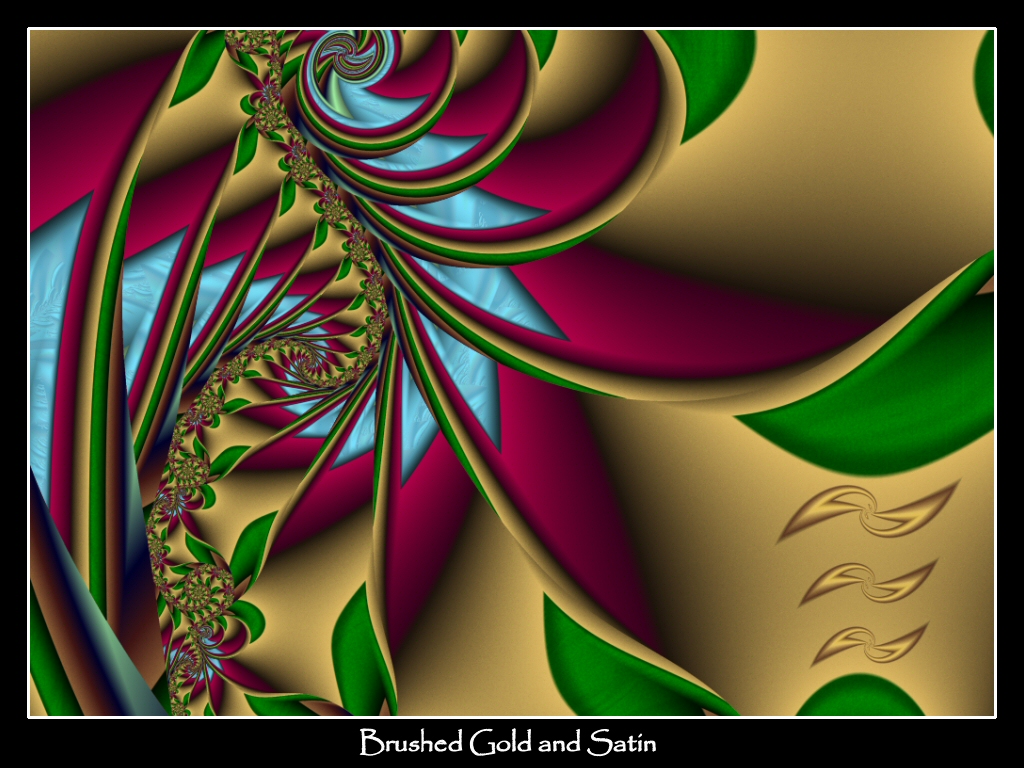 Watch
Uf3
Frame and title in PSP

Hey...finally...I understand masking.

This image has 16 layers...

oo i love the colors .. staring at this fractal makes me feel like i'm somewhere tropical ... mmmm

Reply

I liked this at "that other site", too - nice'un!

)
Reply

love it!! looks like a lovely flower!! i agree, the spirals at the bottom are great!! looks cute

Reply

Thanks. I've had a few people mention that I need to have it printed on fabric and make a throw pillow out of it.
Reply

First off, the good. I really like the subtle use of texture. It is so subtle it could almost be missed, which could be a problem, but in general subtlety is good. You might want to increase the opacity on the texture layers just a very, very little bit, but it is not a big deal. My favorite texture would have to be the one you used on the green parts, btw. In fact, the little green leaf-like parts are very nice in general; they look nicely 3-d.
I also like the three swoosh-like things in the bottom right corner. I don't know why, exactly, but they are cool.
I also like the colors. Though they are not what I would typically think of as colors that go well together, you have managed to make them work excellently. The entire peice looks alove because of it. The darkish-blue purple looks a little out of place, but there is not that much of it anyway, and it is very slight.
But I don't really like the overall shape of the piece; I am not fond of spirals. Also, the ying-yang like spiral at the top is bugging me. Not just because it's a spiral, but also because the colors become muddy there. See, because the colors look are so contrasting, it makes them look alive - like I said in the previous paragraph - but when they get too blended and too close together it does exactly the opposite.
If I were you, I would zoom in to a different part of the piece to not show the ying-yang part, and also to make it look a little less like a spiral. Perhaps do something like show the 'spokes' of the spiral, but not the actualy center, sort of like in this fractal.
[link]
Also, I would try to soom in so that I emphasized the green parts as much as possible, because as I said, those are very well done... and I would try to keep the swoosh-things in it as well.
Overall, nicely done.
Reply

Thank you very much for taking the time to share your ideas.

Textures:
I agree. almost too sublte. I had originally had the texture on the gold areas a little more opaque, but when I rendered the image, the texture looked a little pixelated. What I needed to do was find a better texture, but instead I just dropped the opacity.

The leaves have two textures, and I tweaked the gradient to give them some movement. (Lighter toward the center).


Emblems:
The little emblems were where I really grasped how masking works, and the creative doors it opens. As I was doing them, I was thinking, "Uh huh...you're MINE now, UF"...lol.


Colors:
Straight from the color wheel. The red and teal are complementary, the gold is analogous to the red, and the green and purple are triadic to the red.

All are a little more saturated than I like, but I liked the saturation of the red, and the rest just followed suit.

Shape:
I'm not big on spirals either. But don't you have to do at least one spiral as you learn UF?...lol.

"the ying-yang like spiral at the top is bugging me":
Oh man, you don't know...you don't know. I really struggled with framing this piece. The thing is, if I drop the framing to hide the little spiral, other unwanted elements come into view. I spent literaly 4 hours just hunting for a good composition. The deciding factor was that this spiral was where the little emblems come from. So I finally decided to include it. You know...you just have to make choices.

Again, thanks so much for leaving the in depth comment. Too often we'll jujst look at a piece and go, "Tha's nice." But I think it really helps to hear what others like or dislike, and to discuss reasons for the choices we make artistically.
Reply

You're absolutely welcome!

And I agree. Sometimes, I just want to go on and on about why I did this and how I did that, but most comments do not allow for that sort of opportunity.
Reply