751 Favourites
48 Comments
10K Views
So, I'm a little late to the party, but I recently started playing RDR2. Most of that consists of me hunting...because I really enjoy the hunting element. And Hunting in RDR Online allows for a fun custom character...So I have naturally gravitated toward that...aaaand yeah...
Look, I understand that a segment of the culture loves to troll. I get that they think it's like 5th dimensional humor. Or maybe it's really just that a large swathe of people didn't read the text pop-ups when they started playing, but half of the hunting meta is just managing how to avoid other players...which probably isn't what Rockstar was going for in an online game.

Anyway, over all, I'm having fun. and since I'm in a bit of a writing mood, forgive me if I give an off the cuff analysis of the Online "Beta". Red Dead is definitely, as I have heard it called, a "cowboy simulator." It has survival elements, and everything has weight to it, which make it feel deliberate and does a decent job of immersing you as the character. I often find myself off in imagination land as I explore the very beautifully rendered landscape, I mean, my character picked up a Cajun accent somehow. So, full marks for environment.
I do experience bugs pretty frequently, though. I suppose they somewhat cover their asses by saying it "released in Beta" like almost every game does these days. This is all speculative, but I do think that the bugs uncover some of the more pernicious exploitative systems baked into the online mode.
The worst of all I have come across is selling pelts to the butcher.
Some point in almost every transaction is corrupted by a glitch that removes an item you attempt to sell from your inventory, and provides you with nothing in return. Aside from the practical frustration of losing valuable things that literally represent the reward for the time spent in-game, it shines a little flashlight on what's becoming an industry norm
The movement of items in the marketplace seems to make the system churn like its slogging through swamp mud. Cooking food at a campfire can freeze my game for 10 minutes while processing that I now possess a chicken leg. It just makes me see some of the dark tendrils of the free-to-play industry slithering under the shallow skin that Rockstar's industry reputation has afforded them.
Everything is RDRO takes time. Long animations, long travel distances, long conversations. Items are expensive, money is a slow trickle, and ranking up is so seldom I forget it's a thing that happens. And that really doesn't trip me up all that much. I'm not really there to beat XxXbluntK1ll3r420 by having nicer suspenders than he does (as he runs around shooting player in the back of the head while they are feeding their horse.) It is frustrating that glitches can result in time wasted, but for the most part, I'm fine with a slow pace.
But then I think about what I'm actually playing. Rockstar is a 'ahem' rock star developer. And RDR2 is like...game asset porn. There is an animation for almost everything, including road apples. Items are lovingly rendered with folds and fades. They have worked on this game for years. And perfecting their craft from GTAO, they released an online mode for Red Dead that already has items exclusive to their online currency.
A full retail priced game that is built, systemically, to entice you to spend more money by walling off content that already exists in game. And I can't help but feel that influence on how everything is juuuust...a...little....too....time consuming because of it. The game reeaally cares about what items you have and what you sell because, hey, if you don't have enough time or money, use GOLD!
I have been prompted to use gold if I cant afford something. I have been prompted to used gold if I'm too low of a rank to unlock it. (for a Higher gold price, of course) Different metals for your customize-able guns is completely walled off into gold transactions. You do earn tiny bits of gold through ranking up but after hitting rank 20, I have a little over 3 gold. And that just feels a little gross.
People consume online games. Ravenously. Some people spew money at them constantly if they love them. I would like to go back to a time where a consumer buys a product, gets a complete product, and when they love it...they will want...more. So the incentive was to make a product the consumer would love, so they have an established consumer base for more products.
Unfortunately at some point it was discovered if you just give people tiny bits and dangle everything just out of reach, its much more profitable.
And hey, I don't blame some Machiavellian cabal of money men that are ruining the industry. I think the industry has just shifted in a direction that doesn't really appeal to me. The consumers of these products seem to, with their actions, support the direction shift.
The industry is dominated by companies chasing this concept because it works like a charm. And every once in a great while there are games that break away from that trend and receive awards and accolades and feels like a big gulp of fresh air. So I guess I'm here for that. And I guess it hit me more profoundly because I thought Rockstar was one of those developers.
Of course, I don't want to diminish the fact that they made a fantastic single player game, all the credit in the world for that. I just think the fact that they tacked on a mode with such looming implications does actually diminish that fact. I loved assassins creed, and look at it now. How many more billions need to come from RDRO before some people think all that story mode doesn't seem super necessary. The market wants more micro-content.
Aaannyway, that was way longer than I thought it would be. Stay away from free associative rants on your art blog, haha.
***more stuff!!**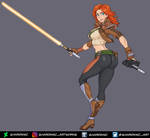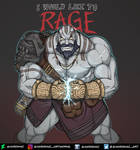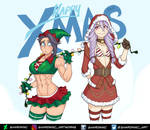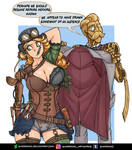 IMAGE DETAILS
Image size
1099x1174px 832.92 KB