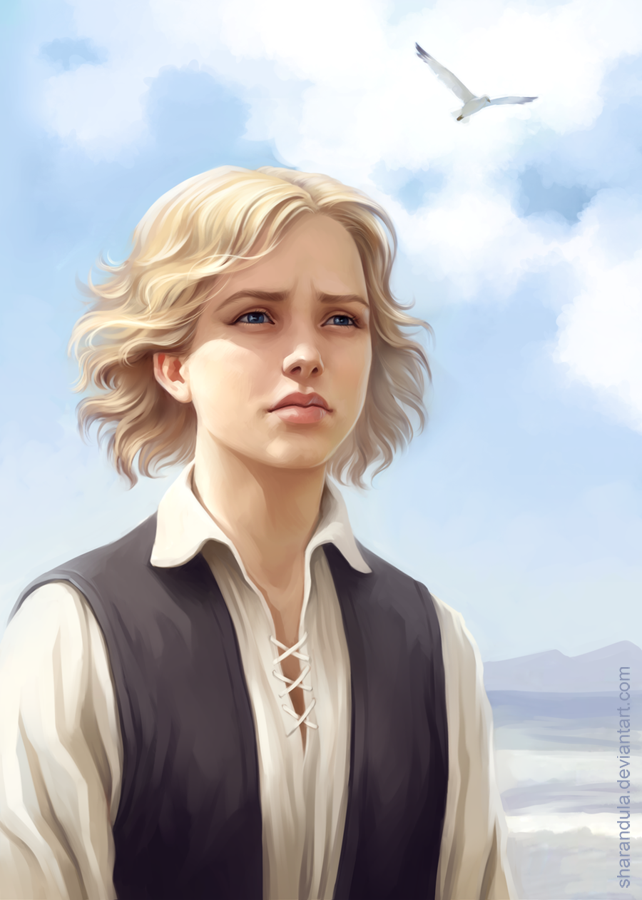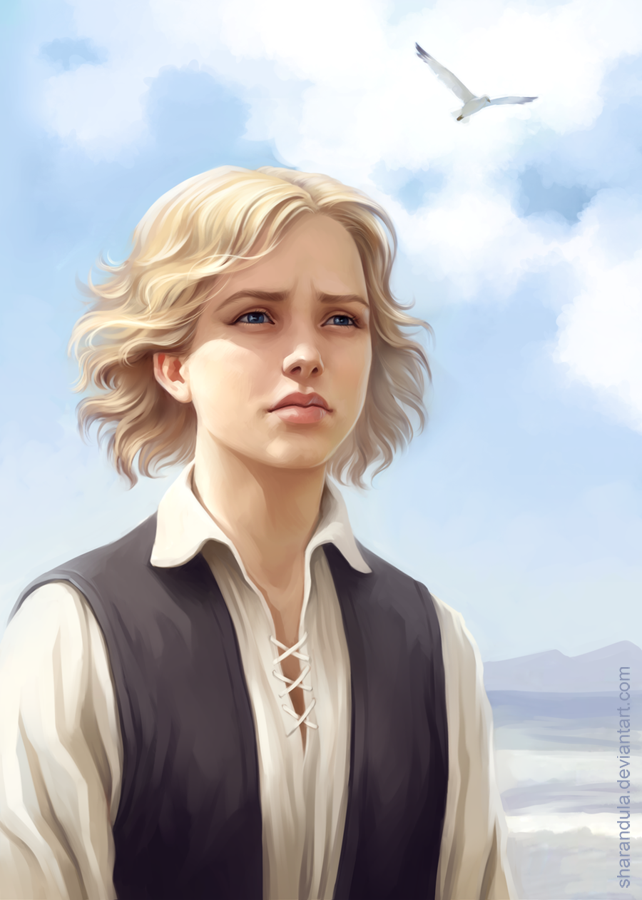 Watch
Joanna Ryder "Captain Golden Heart"
This picture has caught my eyes, even if it's in light colors. Usually I prefer darkness, so what's about this picture?

I'd say, that it's that sea breeze that you caught so well. I can almost feel the wind on my skin, and taste the salt of the sea. See the ships in the horizon.
I really like the way you made her eyes stand out.
They look so intense, even if they are somewhat in the shadows. She also narrows her eyes, trying to block her eyes from the strong wind.
Still, her eyes look very beautiful and i think, that they are the most outstanding part of the picture.

she looks curious and dedicated, awaiting whatever future lies in front of her.

all in one it's a very beautiful picture and i think that's just all that could ever be said about it.
The Artist thought this was FAIR
38 out of 40 deviants thought this was fair.
First of all, congratulations on achieving such realism! From the lighting to the facial expression, this piece carries a great amount of talent.
Your colour palette choice contributes to creating a nice impact made of light colours, which slightly contrast with the deeper blue of her eyes, making these stand out even more. The subtle brush strokes of blue on her left side also add visual complexity to the piece, while still in harmony with the calm background.
I also like how the top part of the piece is lighter while on the bottom, you had black for her vest and also make the sea darker, again also its in harmony with the colour palette, it makes the artwork more visually appealing!
Overall, very nice painting technique, the shading is impressive and the overall composition is very smooth
The Artist thought this was FAIR
14 out of 15 deviants thought this was fair.