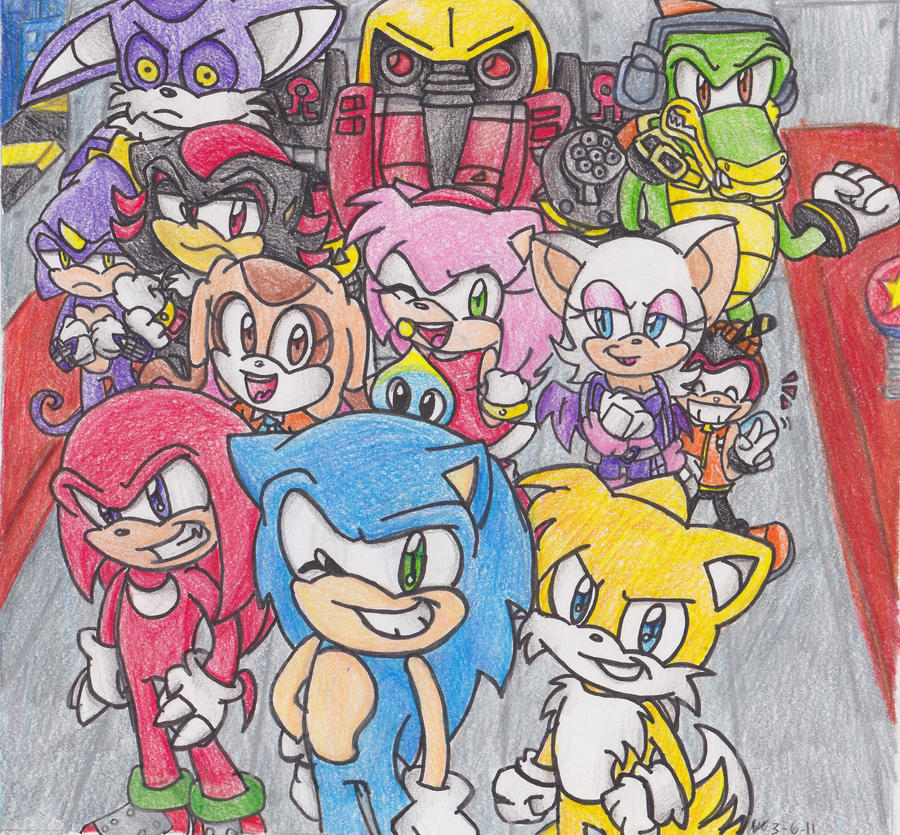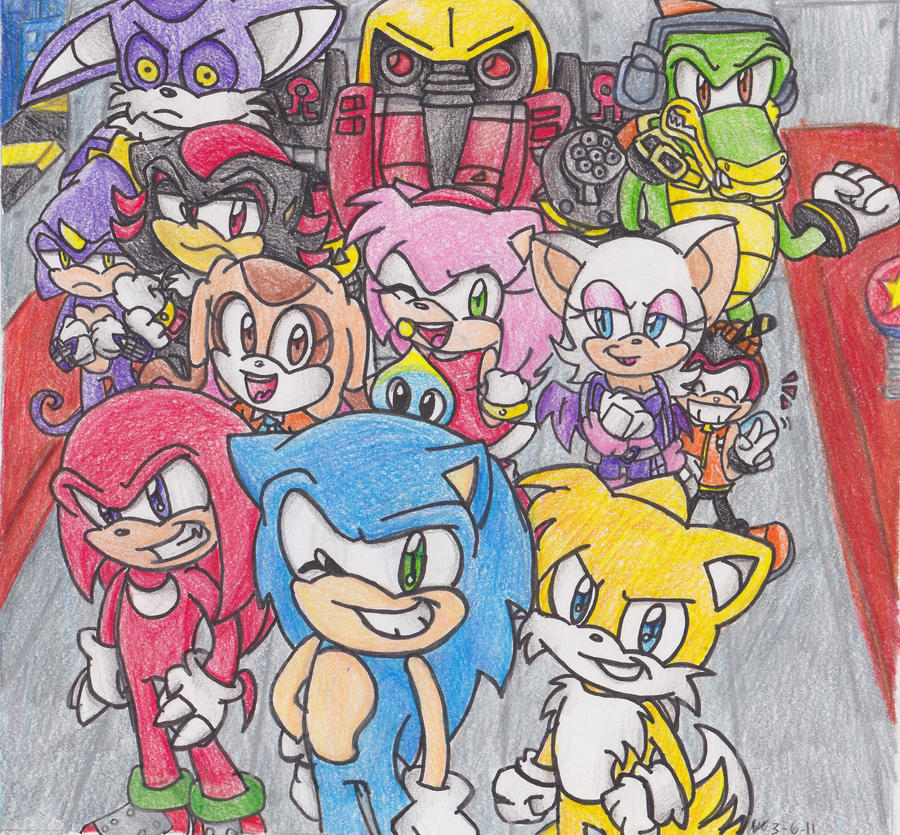 Watch

And together we stand strong no matter how~!
I AM SO HAPPY THIS IS DONE. I AM ECSTATIC.
This took me so long to sketch, ink and color.
mostly because i procrastinated so much
I didn't know what to do for the background so i just took the background from this picture
[link]
I used prisma and regular colored pencils to color it. I have to admit I had a lot of fun doing this picture~
Team Sonic, Rose, Dark, Chaotix (c) SEGA
Picture (c) Shapoodle4u


Random Sonic Heroes moment!
I was in flight formation with Team Chaotix, and somehow Charmy and Espio got knocked out. This left Vector floating around in the same position he would normally be in to grab Espio's feet, but unable to do anything else...???
Reply

this is so awesome! Way past cool job, buddy!
Reply